A Flexible All-Rounder
The Porsche Design Book One is an uncompromising new interpretation of the 2-in-1 concept. The core element of our design is the clearly visible VarioGear, a special hinge made of high-quality stainless steel, which gives the Porsche Design Book One its extraordinary flexibility: you can use it both as a laptop, and, thanks to its removable display, as a tablet. In addition, the keyboard and display can be rotated 360° and flipped over to form a flat unit.
At the same time, we emphasized our fascination with the gear technology by making it visible – an approach that stays true to our philosophy, in which function is central to the design. Designed in the look of a gearbox, the gears connect two 7.5mm plates of equal size made of mill-cut, anodised aluminium, in which the screen and keyboard are embedded, respectively. Rounded edges lend the device balance and a comfortable feel.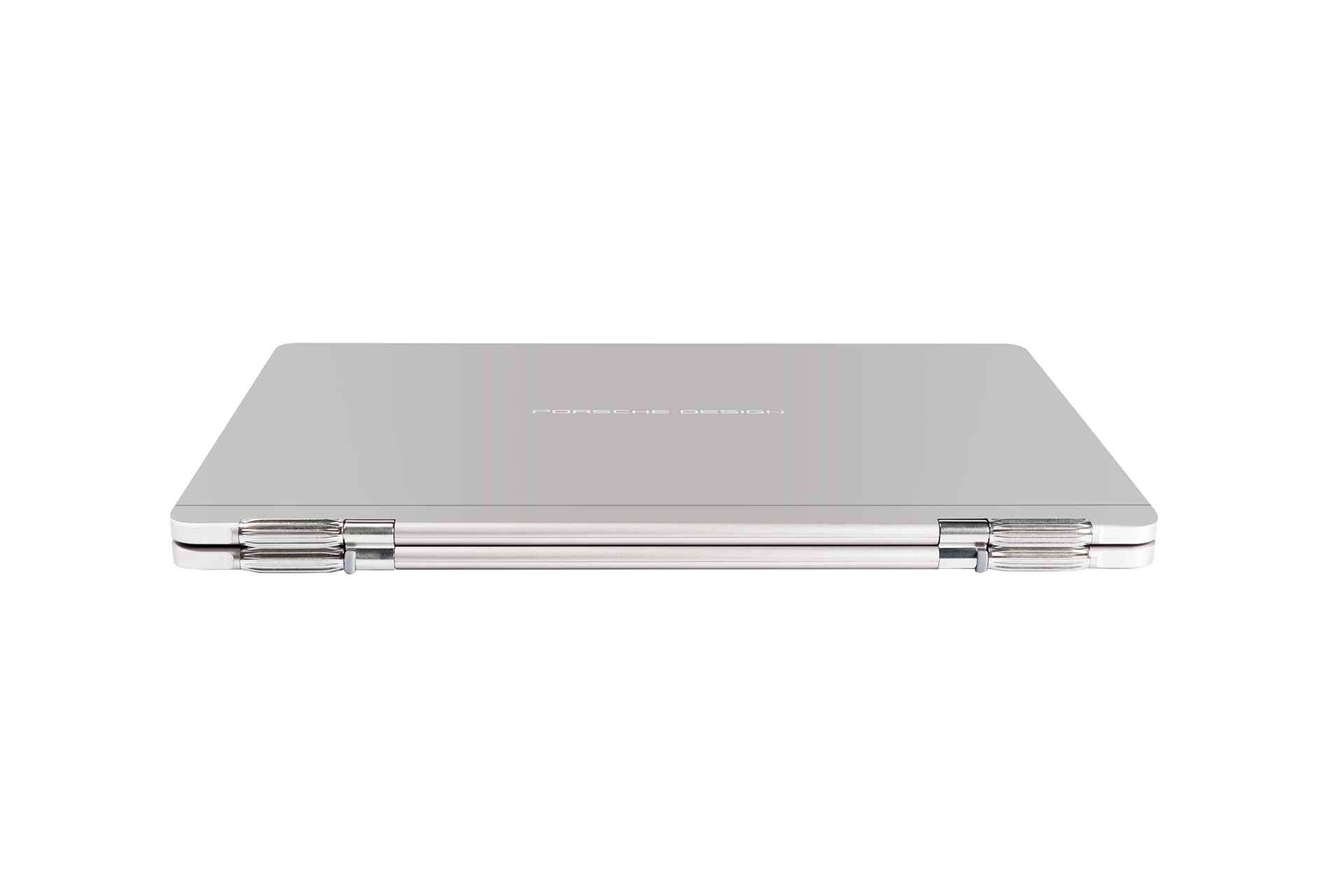 The special feature: thanks to the identical thickness of the two aluminium plates, even in its flipped state, the notebook looks like it has been cast from one mould. The two pieces fit together perfectly and result in a harmonious, seamless geometry. In this way, you can use the entire notebook as a tablet, without having to forgo the high-performance processor and battery, which are tucked away in the keyboard.