Technology meets ergonomics and aesthetics – An innovative dentist's chair series
Maximum comfort and perfect functionality were the top priorities as we designed the new Morita dentist's chair "Signo T500". The treatment chair, whose design combines ergonomics, reliability, and the best possible modularity, was launched in Japan in May 2018. Morita is considered to be one of the most significant producers of medical technology products worldwide, and stands for a strong focus on quality.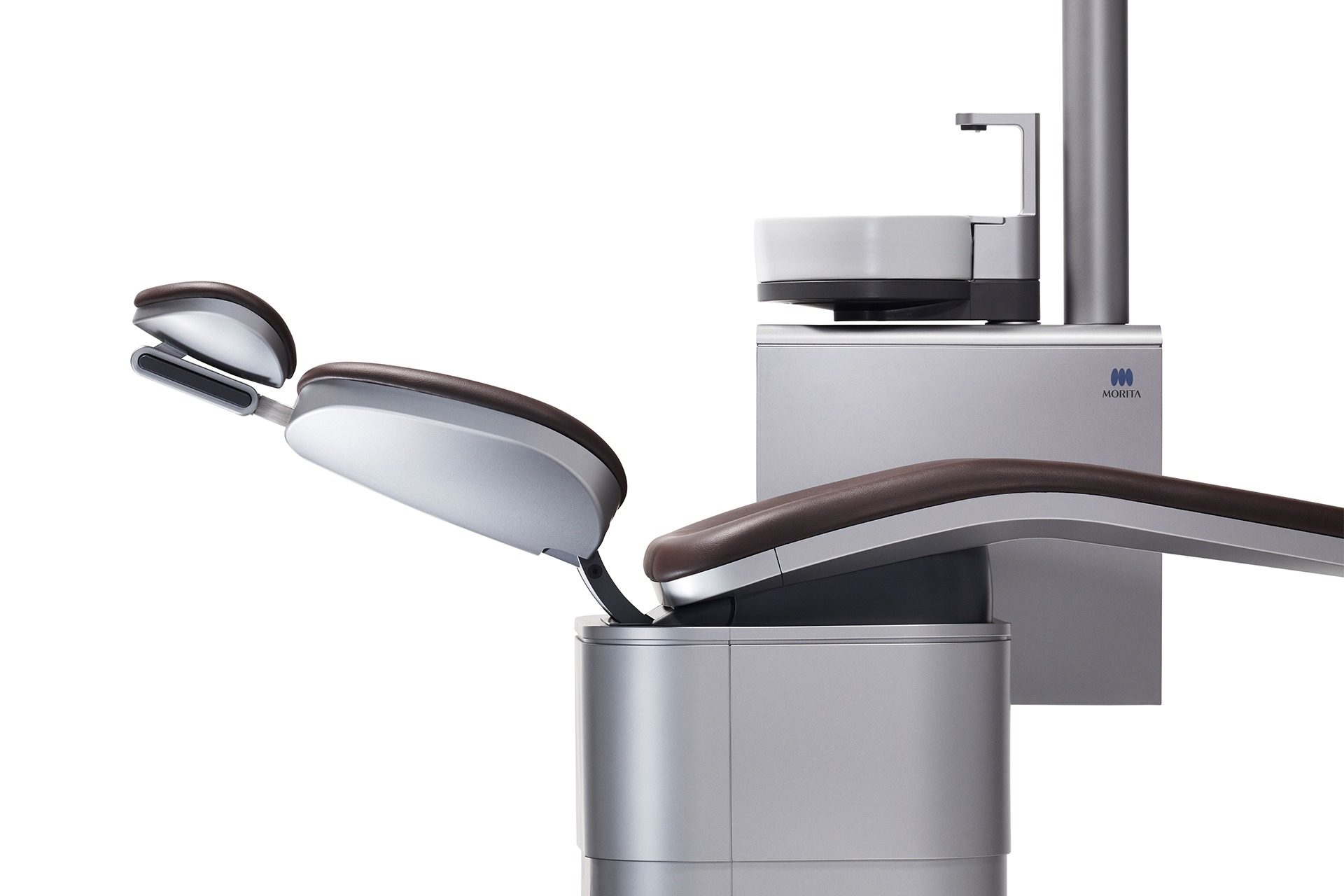 Together with the traditional Japanese company, we developed this treatment unit by carrying out painstaking competition analyses, interviewing experts, and visiting dental practices in Japan and Europe. We defined its perfect form with ergonomic and volume models, as well as a 1:1 model made of hardened foam.
With a clear structure made of high-quality material, the treatment unit was designed both with the comfort of dentist and patient in mind. It ensures a comfortable, relaxed position for the patient, and at the same time an efficient and smooth procedure for the dentist. One innovative feature is the headrest, which is adjustable in all directions, in order to effectively reach all areas in the mouth.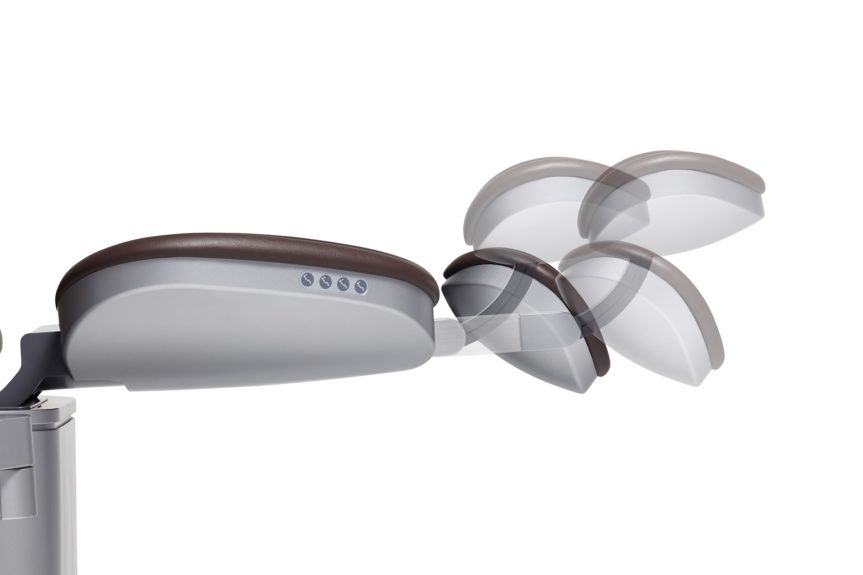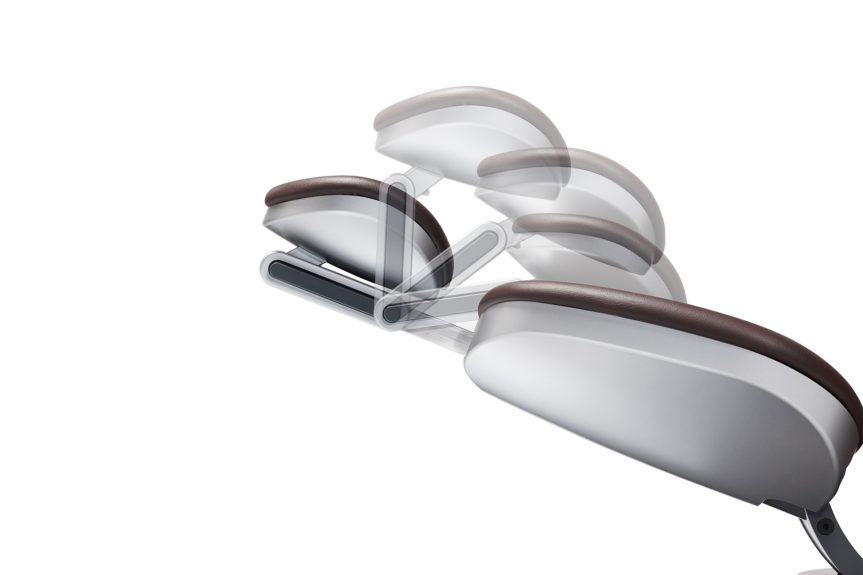 Reduced to the bare essentials, the materials and colours inspired by the furniture industry lend a cosy atmosphere to the treatment room. With the "soft precision" concept, we supplement precise and technical geometries with organic forms.
In order to bring all medical instruments within reach at any time, the unit is designed in the most flexible way possible and can be operated intuitively. All treatment units in this family are based on efficient synergies, with a focus on modularity and customisation, and have been designed with the intelligent shared component concept.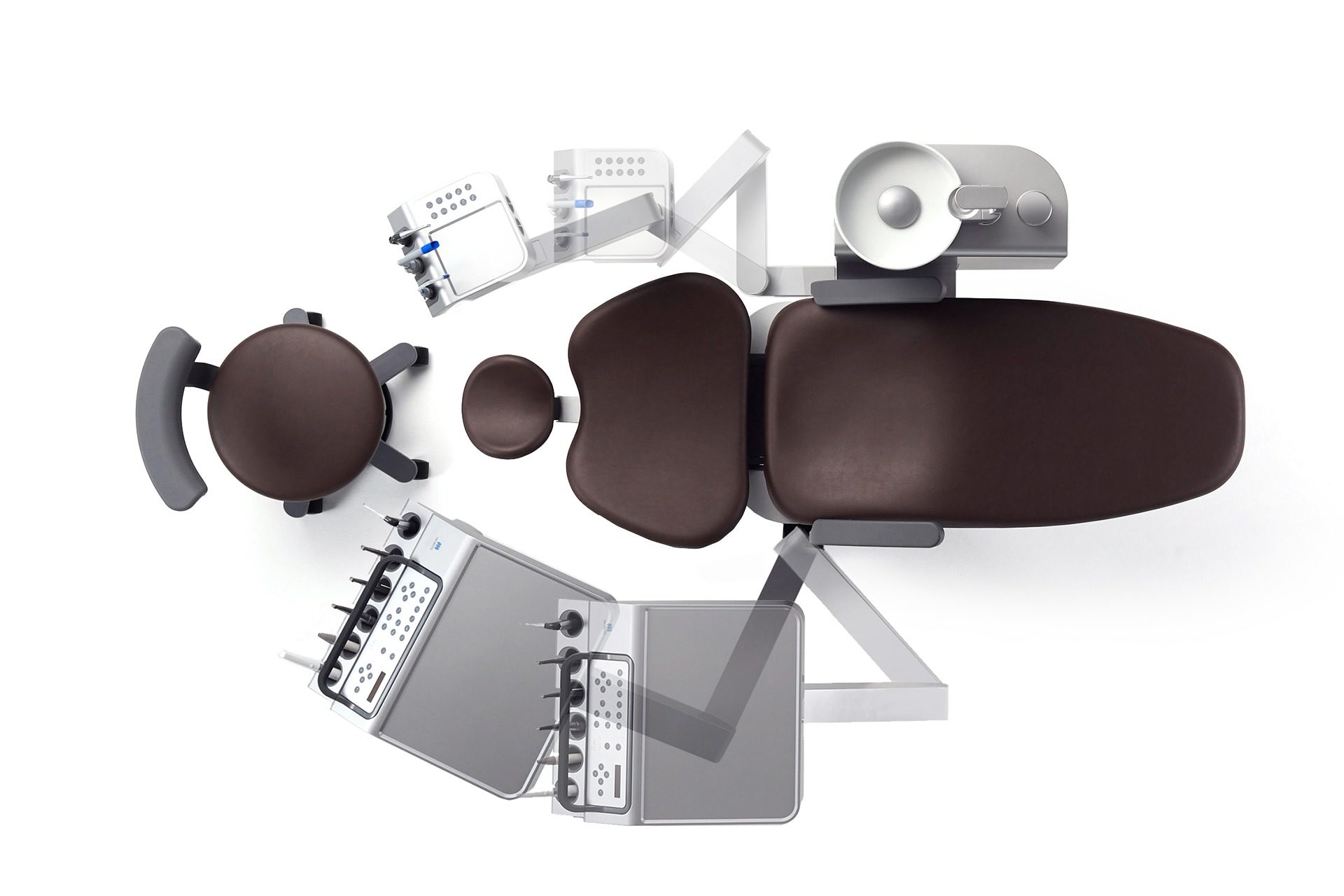 The chair's variable height and reclining settings are particularly useful for elderly people and children, but also for surgical procedures which the doctor carries out while standing.
Treatment is made easier by mobile and movable armrests, while the adjustable doctor's chair simplifies complicated treatment scenarios, and the sink, which can be swivelled toward the patient, provides more comfort.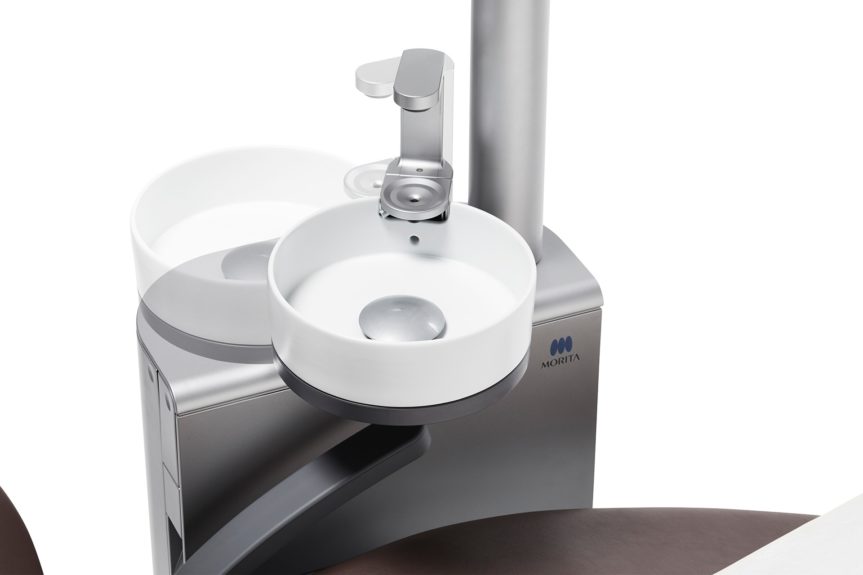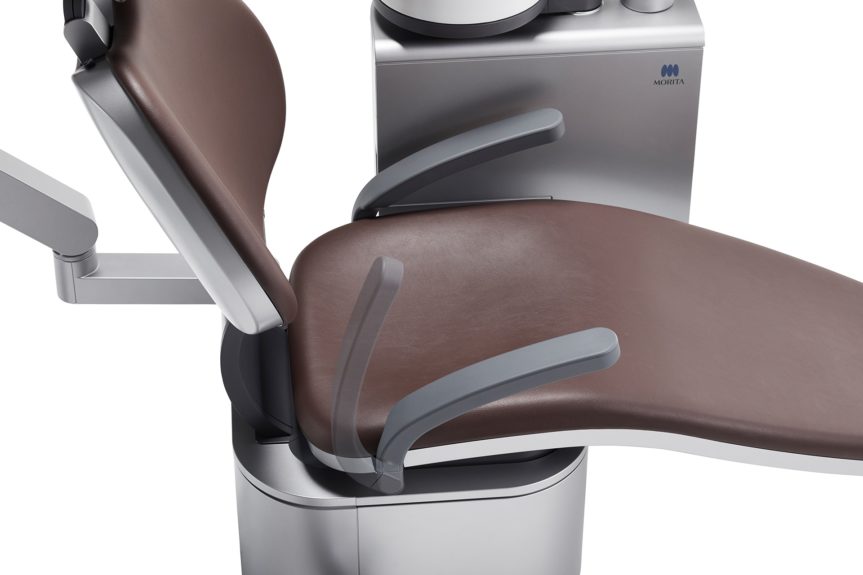 All components involved in maintenance are conveniently located behind the service door, which ensures simple and efficient maintenance and care.
This dental unit can be configured into several variations to meet individual needs.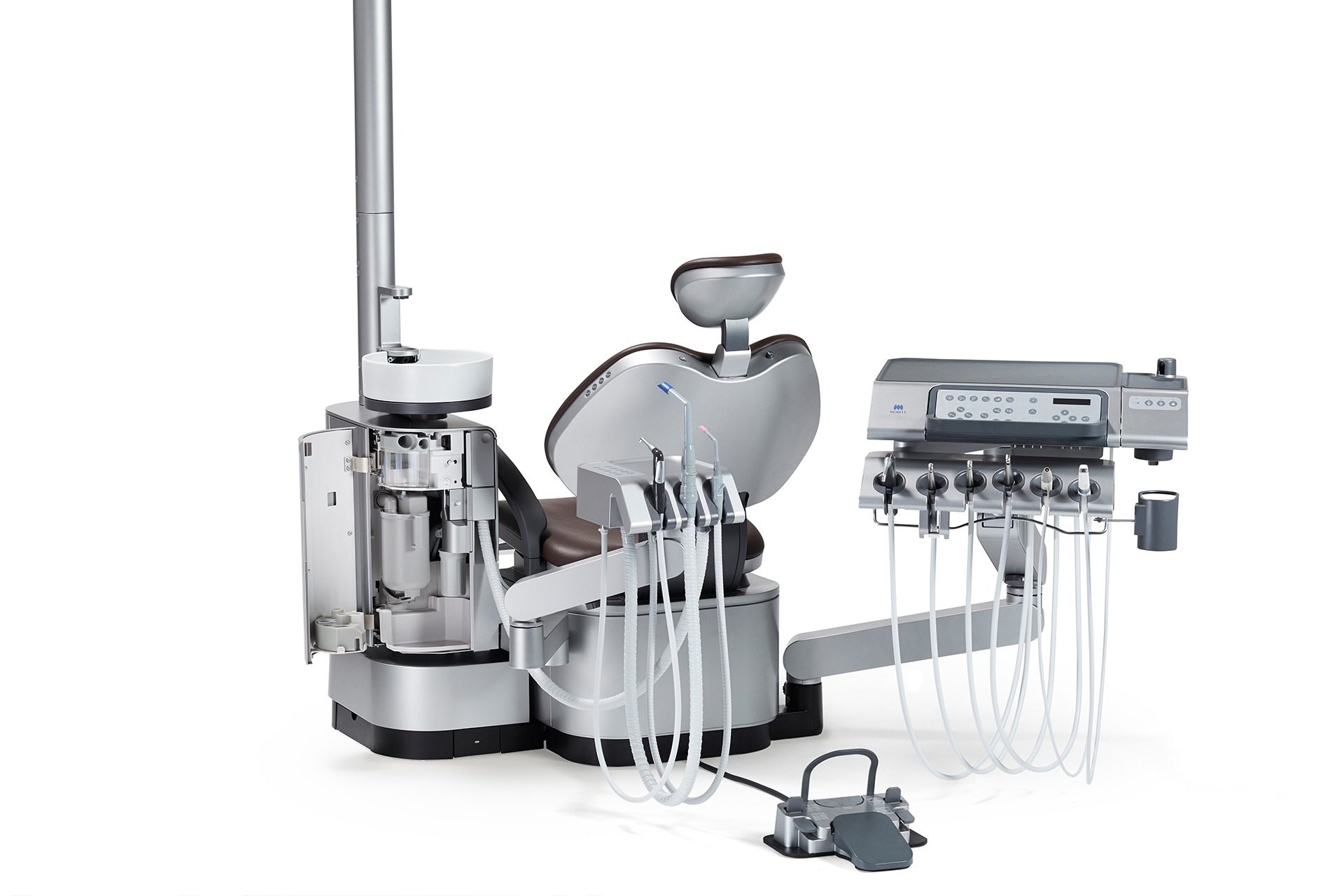 According to our philosophy, it combines innovative technology with discreet, sophisticated design in highest production quality. Morita's new "Signo T500" dental chair has the potential to become a design classic and enables dentists and their assistants to offer premium performance.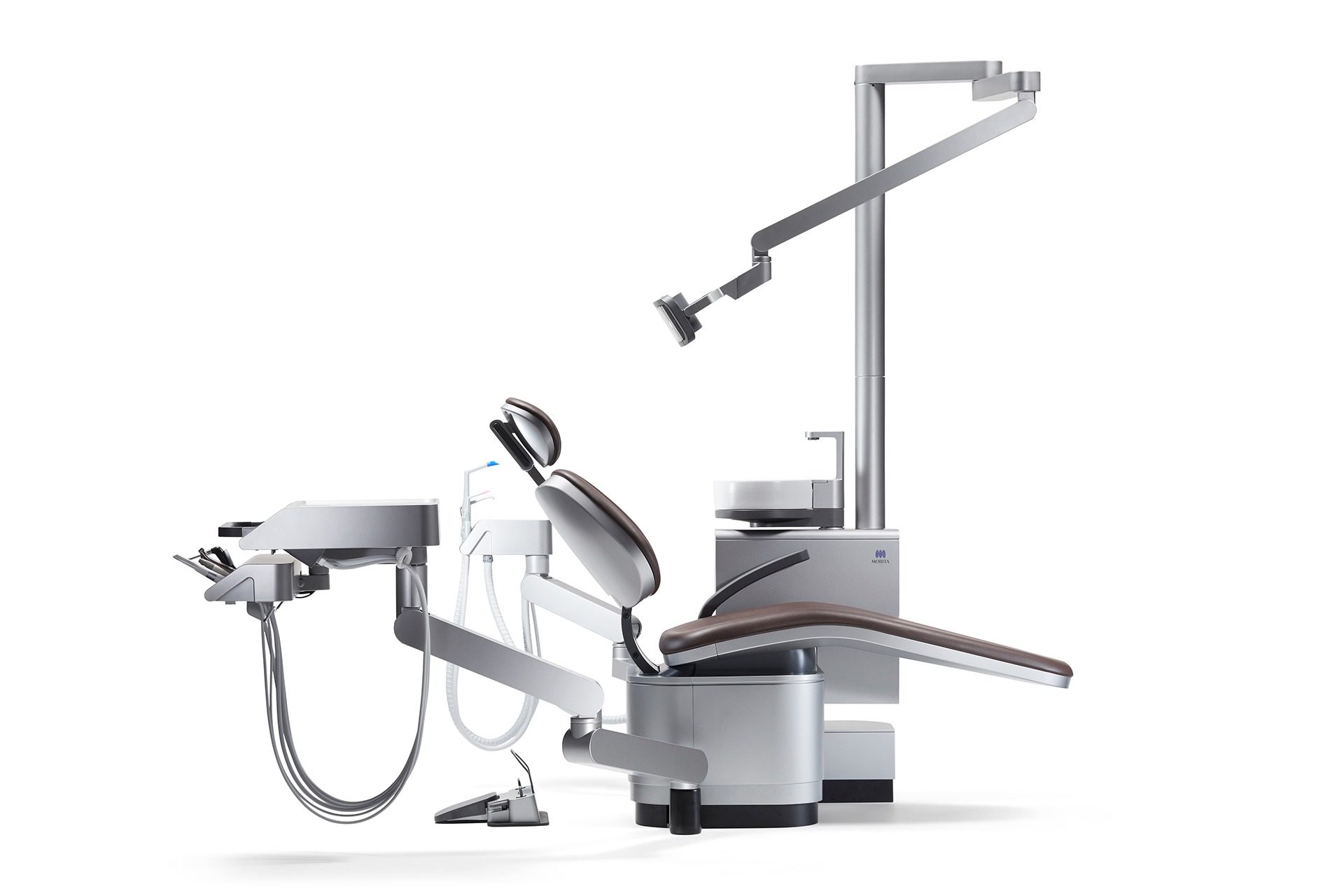 Facts
Red Dot Best of the Best 2019