As little design as possible
Designing cutlery is one of the most difficult challenges for a designer. Firstly, everything has been tried. Secondly, manufacturing techniques are fairly limiting and thirdly, cutlery has to be highly functional. Porsche Design's approach was to focus on function and aesthetic minimalism. What does well-designed cutlery look like with as little design as possible?
Stratic by WMF already scored in early customer surveys. Elegance, good balance and a simple but sophisticated design theme distinguish it pleasantly from the masses.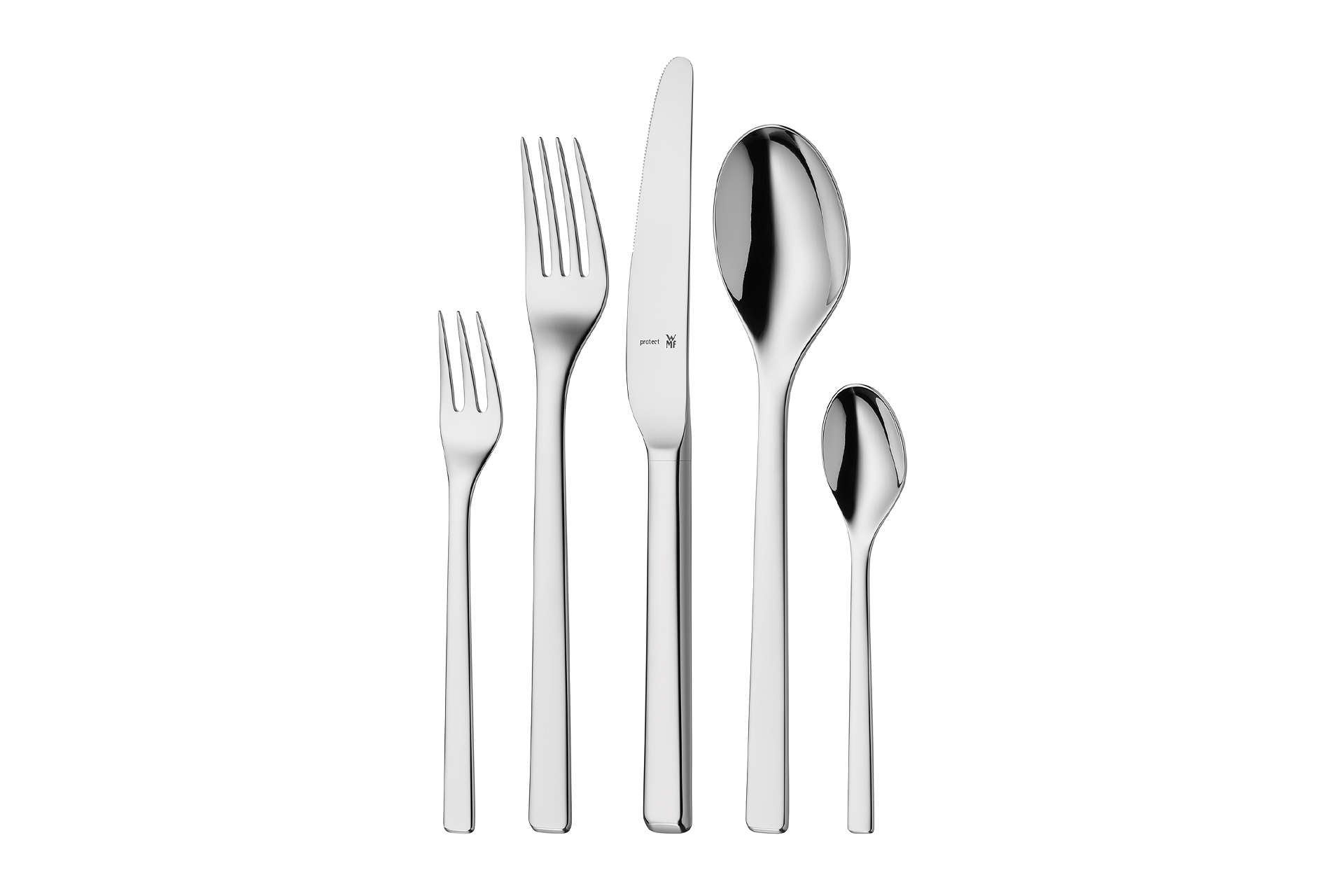 Facts
Stratic Cromargan® protect