When German premium cabin and airplane seat producer INAIRVATION contacted us for a design based on their innovative CHAIR concept, we were immediately thrilled. Topics like aviation, private jets and business travel exude fascination and usually include high complexity. Private jet interiors are often characterized by low and narrow cabins equipped with large and heavy airplane seats. That's why we decided to focus our design on creating a business jet interior which feels spacious and light.
Our design is based on the CHAIR – a customizable seat concept by INAIRVATION which allows for versatile options of configuration. Instead of hiding this innovative modular structure of the seat beneath layers of padding and cushions, we rather chose to highlight its technical aspects through our design. This approach supports our philosophy 'design must be honest'.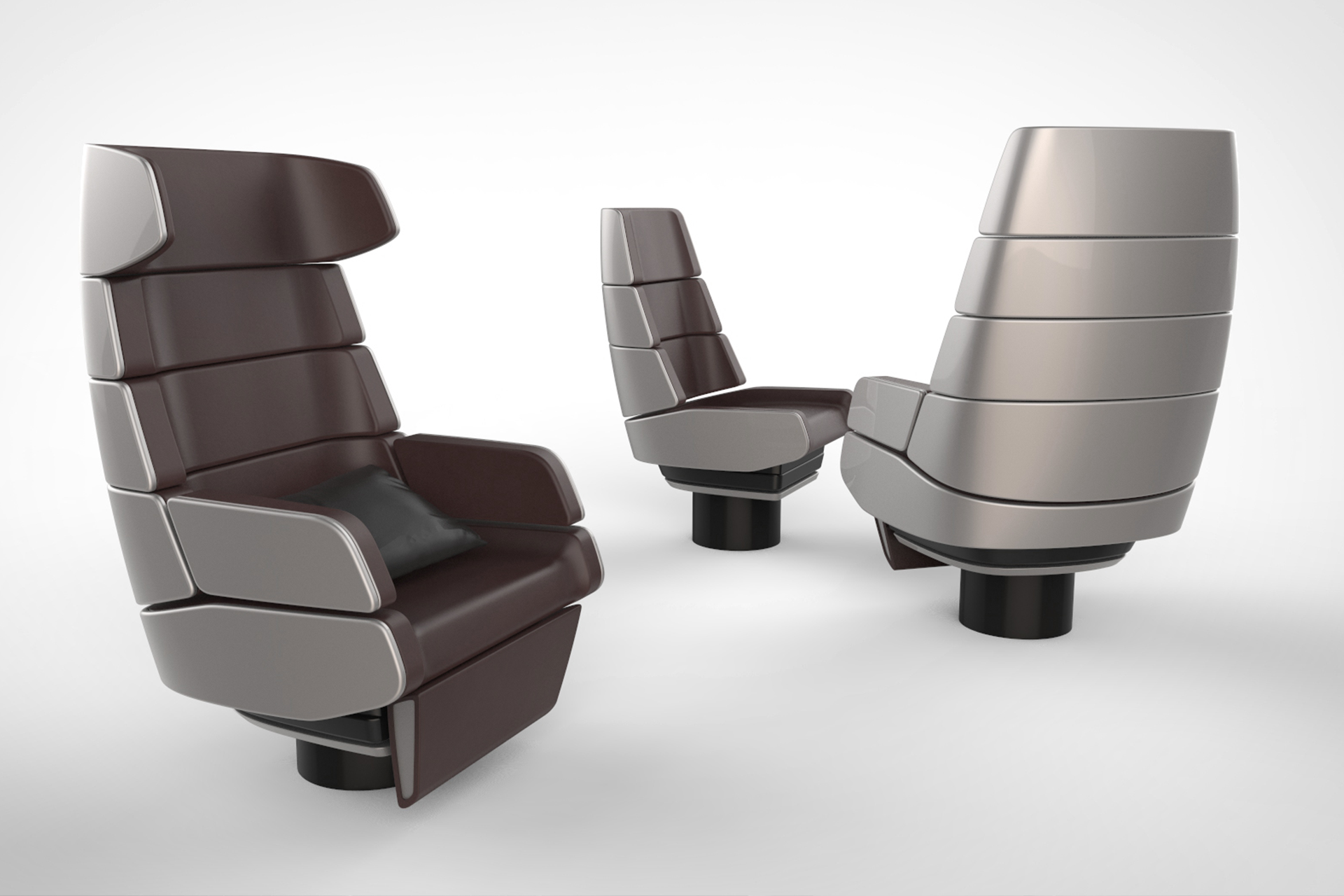 The result is a puristic design, which is based on a clear horizontal structure created by floating elements. Following a holistic approach, we applied this concept to the entire interior design of the cabin. The interplay between the different areas of the jet is emphasized by sideboards, which mirror the floating, horizontal structure of the seats.
An open cockpit accentuates lightness and spaciousness. It allows the passenger to directly experience its functionality and the unique thrill of flying.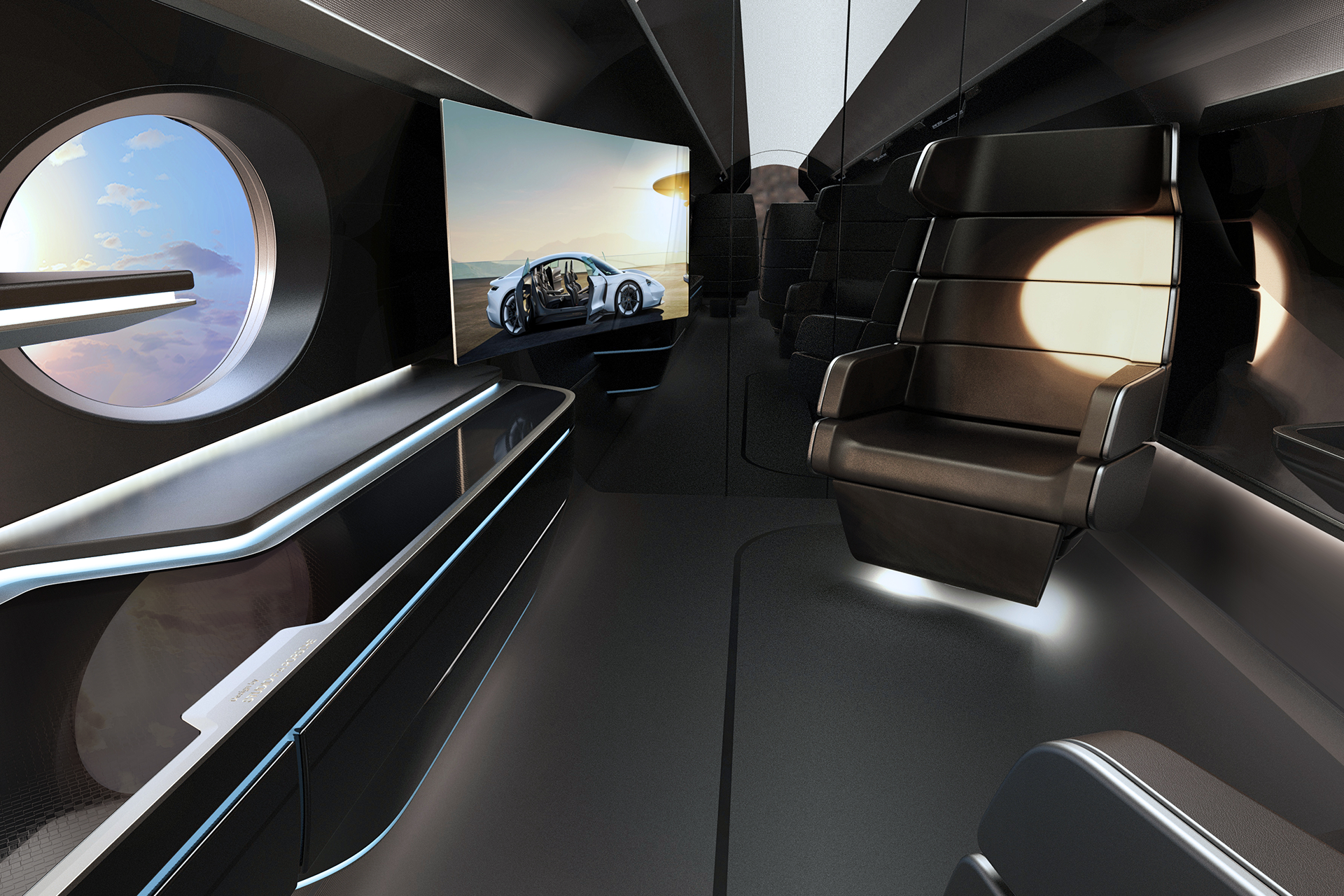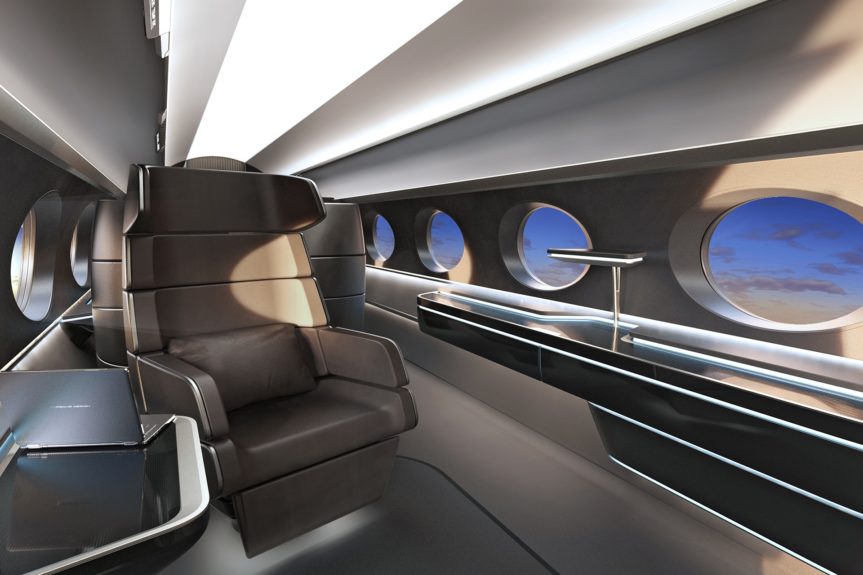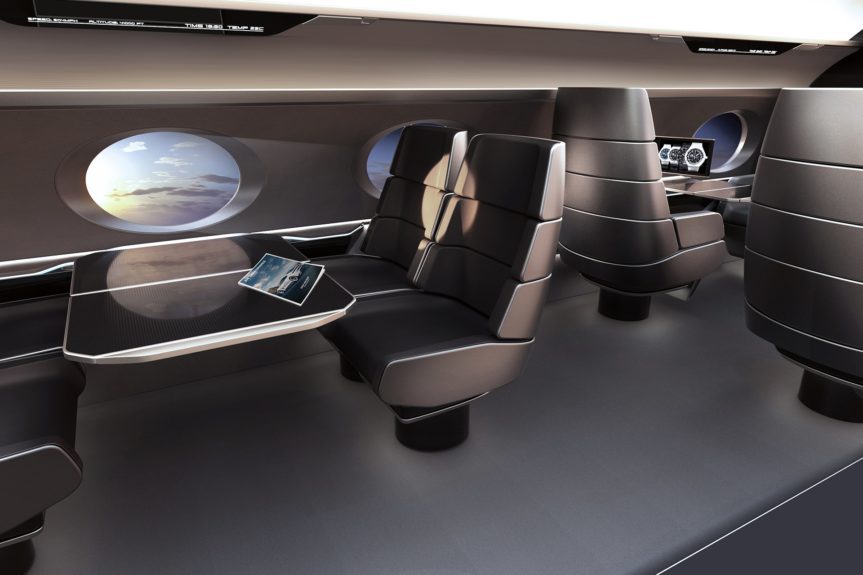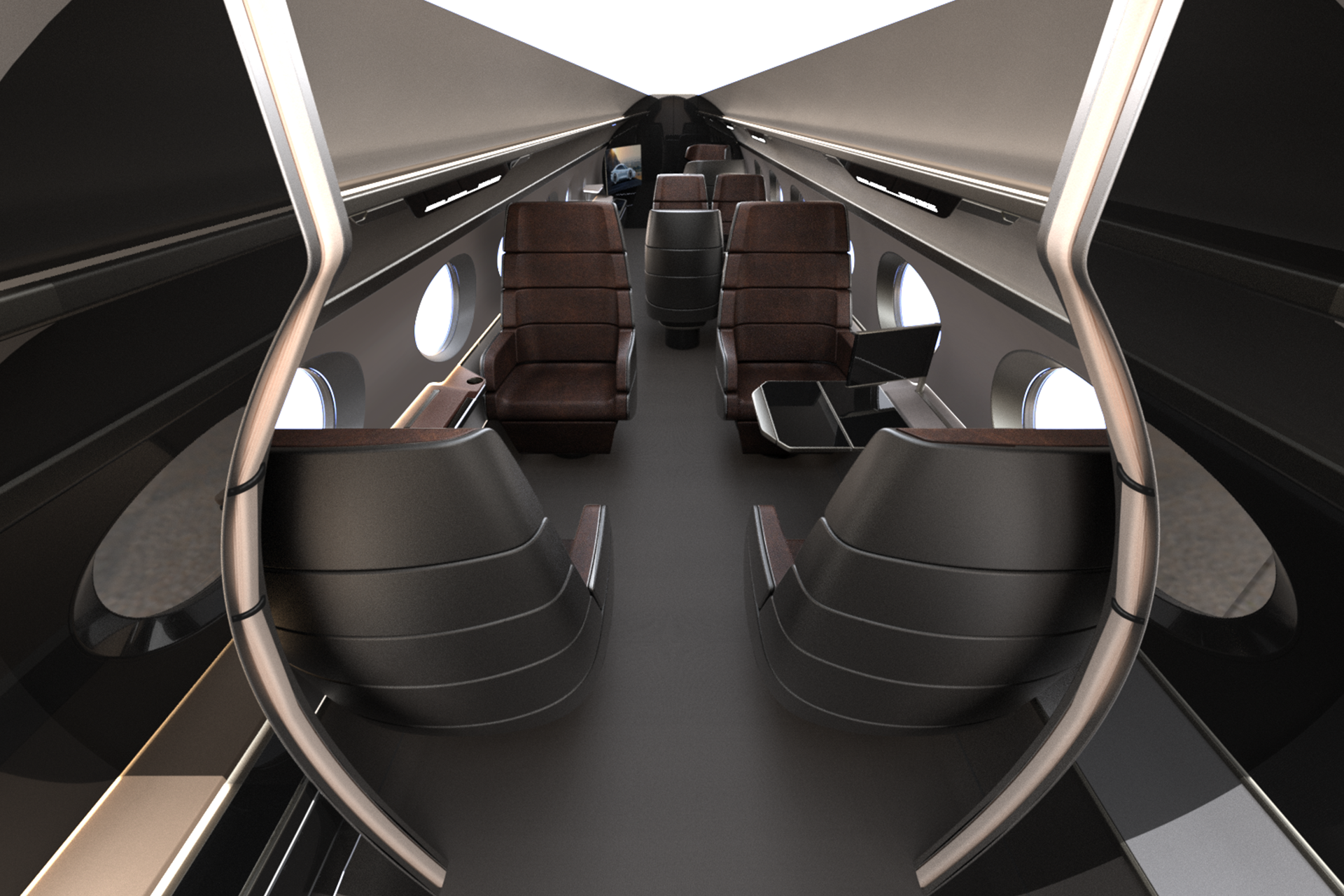 Facts
Inairvation / Lufthansa Technik