Inspiration: Sports Car
Inspired by the functional elegance of high end sports cars the Grob SPn cabin interior design breaks with the tradition of creating an opulent living room environment in a private jet. Space is of the essence. Creating a generous roomy feeling is the challenge. Dark floors, light overhead panels and well contoured seats make the successful recipe.
Colors and materials play a key role in achieving roominess and long lasting elegance. In order to create a luxurious business environment Porsche Design Studio selected a combination of light cream leathers, high gloss mid brown Zebrano wood and a blasted silver finish for all metal parts.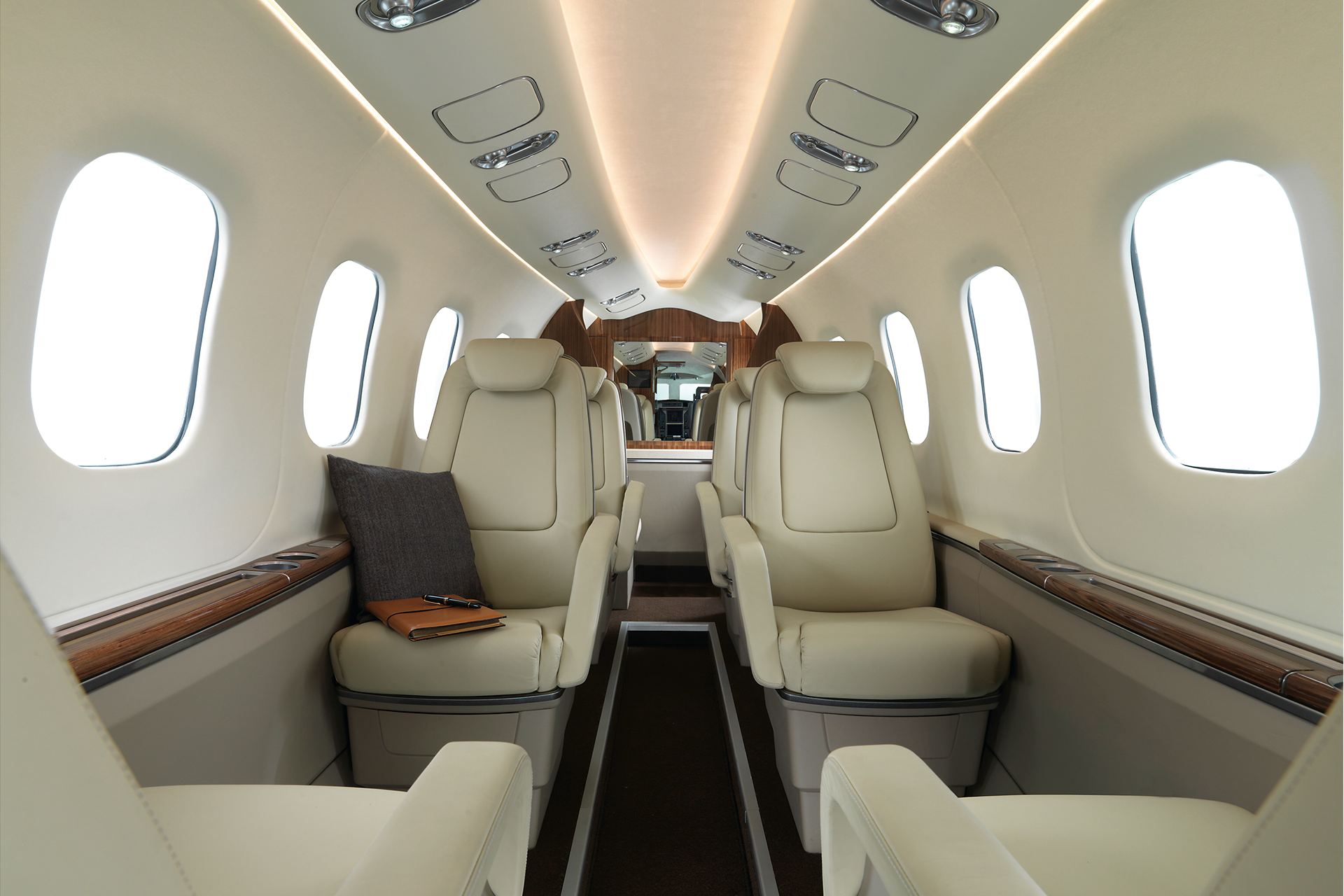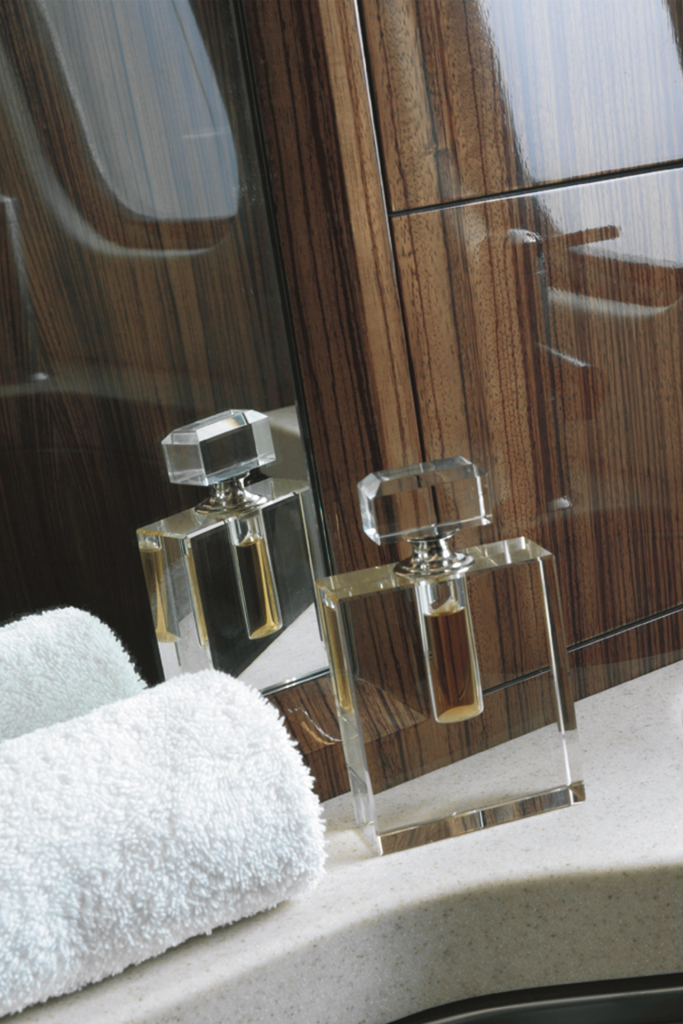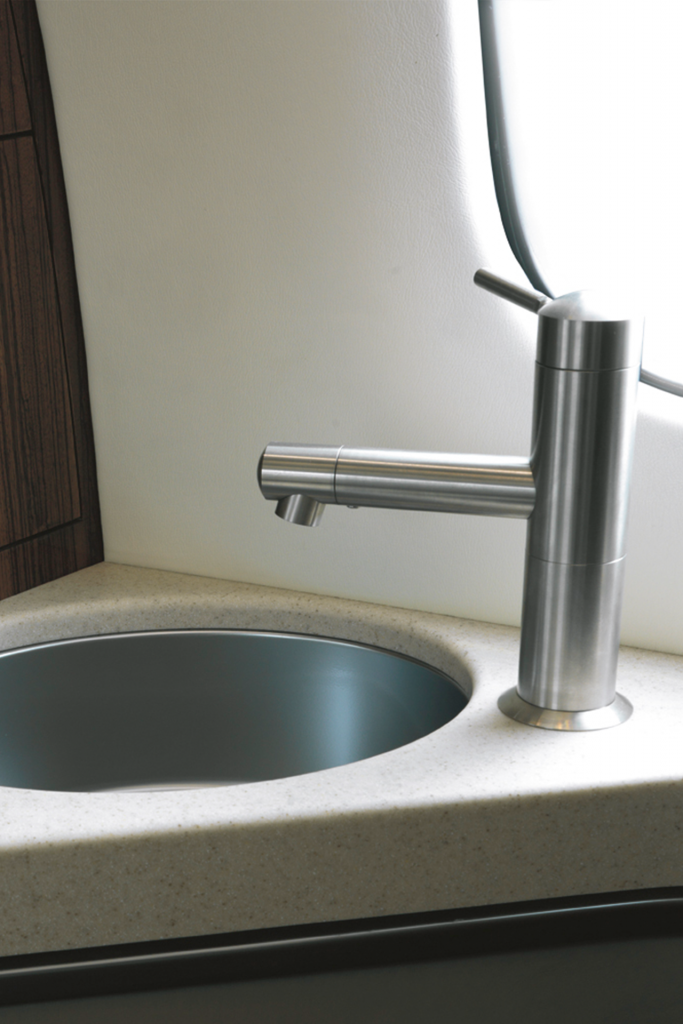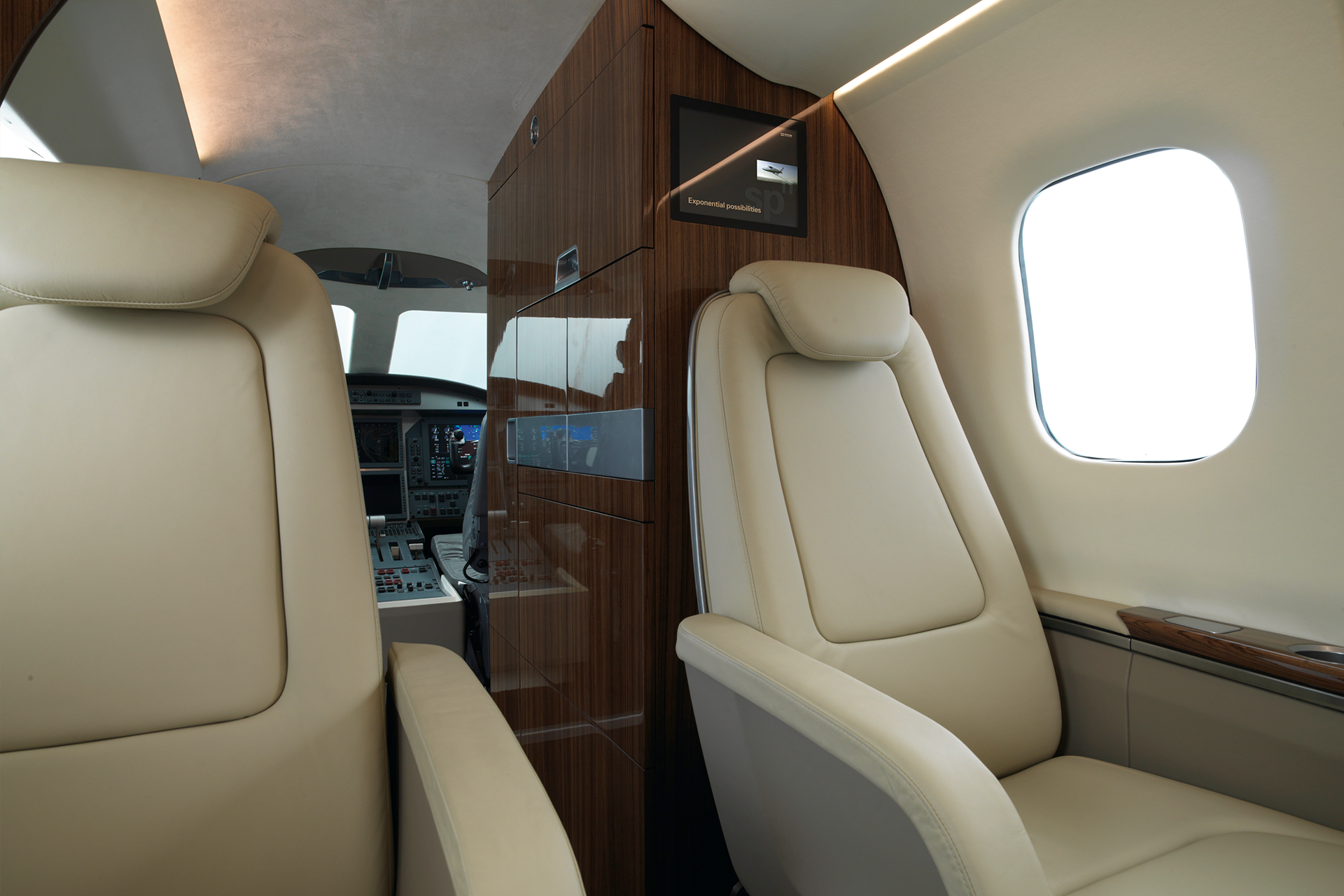 Facts
SPn Light Business Jet Interior