Designer fence blends tradition and modernity
Although it is the first thing one notices about a building, the design of fences and property dividers has been a neglected discipline in architecture. This made the prospect of working in this field for the first time even more exciting for us. We created an innovative fence design in the context of modern architecture for the Viennese company Guardi, which specializes in the production and marketing of aluminium fences. As a reminisence of classical, traditional fences and against the current trend toward horizontal solutions, we chose a vertical slat structure for the EPOS fence. The powder-coated surface, which is available in different hues, adds a modern accent. The smooth transition of the fence slats to the horizontal carrier beam is a technically sophisticated detail which catches the eye, thus creating a refined highlight that links trusted tradition and contemporary architecture.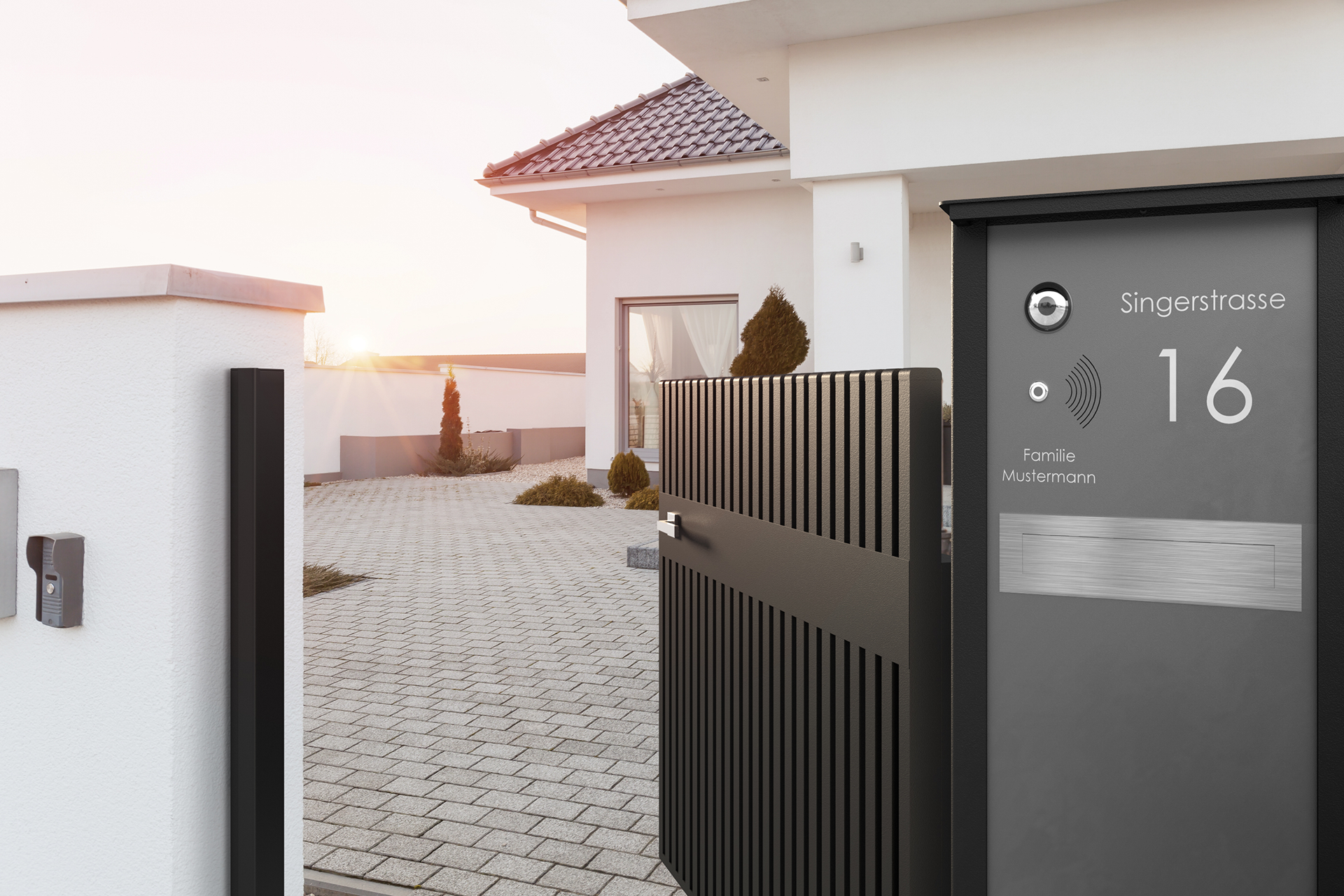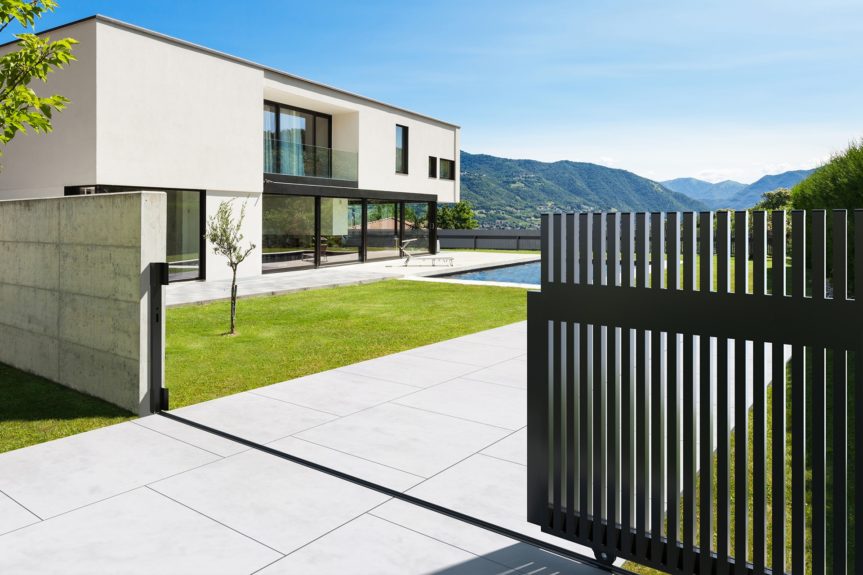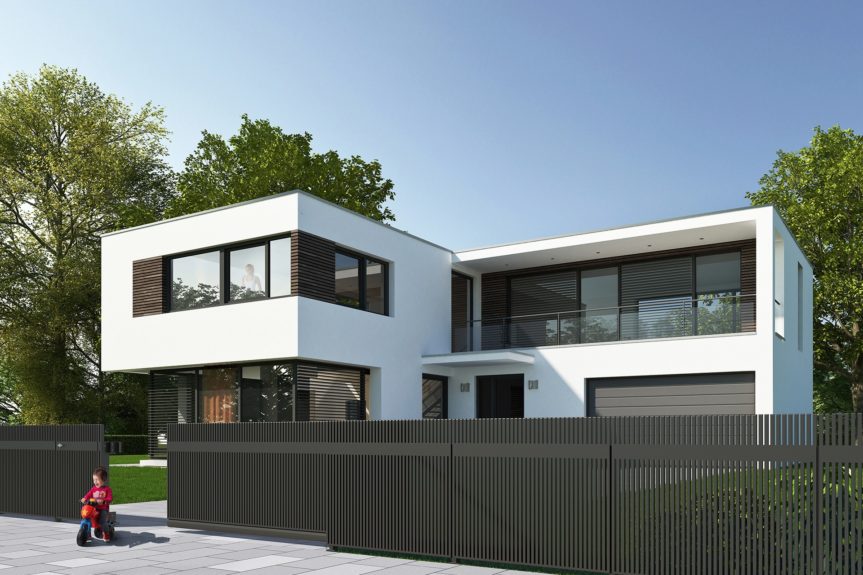 Seen from the outside, the clear form of the fence appears to be forged from one piece. We have also applied this design principle to fence elements which are ambitious from an engineering perspective, such as large sliding doors, passdoors and double-wing gates. The distance of the 1.5 centimeter-thick aluminium slats is variable by 20 or 30 millimeters. The rounded upper end caps of the fence slats shape the aesthetic and create a harmonious overall image. A timeless fence with exceptionally luxurious materials, the Epos fence complements modern architecture, from single-family houses to villas, as a stylish design accent.