Design You Can Touch
It is always an exciting challenge for us to design products that we know will be used for decades. For door handles and fitting systems have an extremely long life, and are renewed every 20 years on average. With HAFI, we have found the ideal partner with whom we can reach our goal to create a timeless, relevant design.
We created two models, one for the exhibiting area and another one for the private area, both of which appeal to people with their geometric shapes and sensual feel. The feeling in one's hand was particularly important to us, since hardly any other object in a building is used and touched as often as door handles.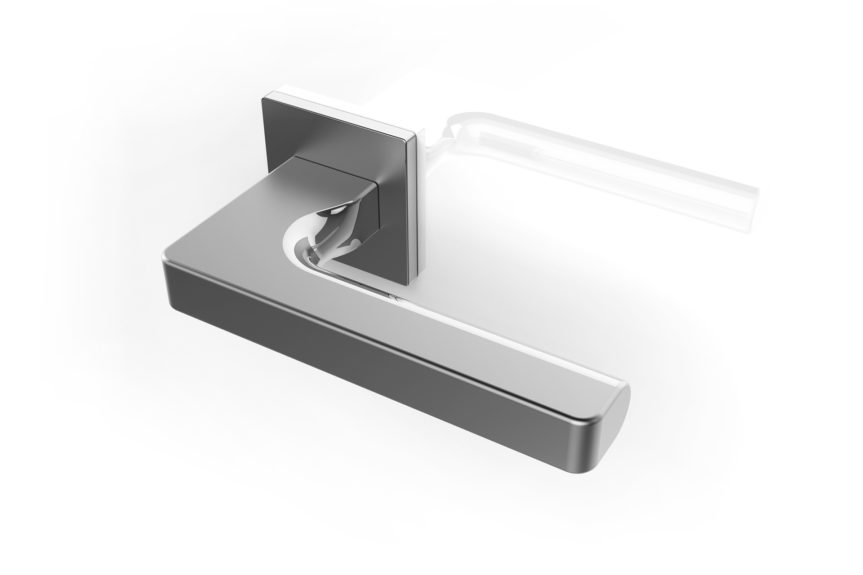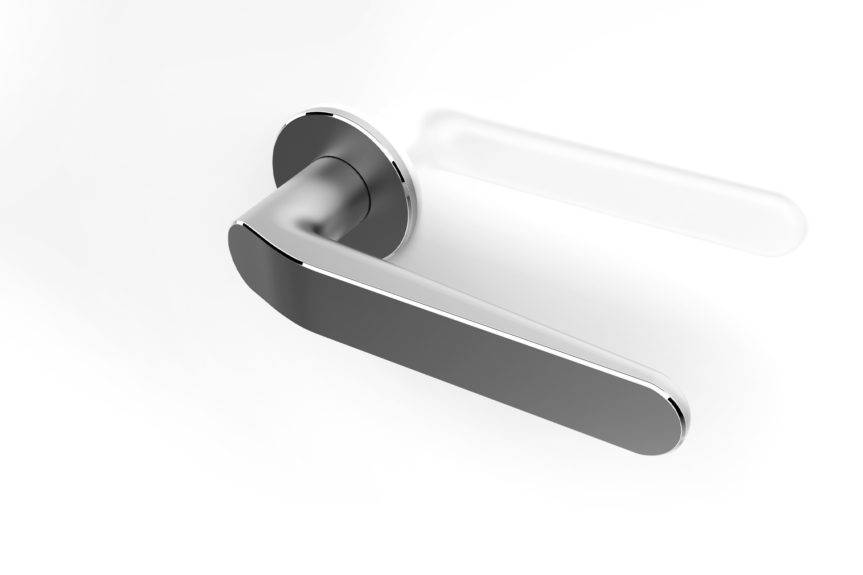 Our attention to detail reveals itself both in the high-gloss polished, uninterrupted bevelled edge, which gives an unique, refined look to the handle for the private area, and in the surface treatment of the door handle to the exhibiting area. Here we have emphasized the contrast between the basic geometric structure and the organic inner surface: the exterior is sand-blasted, while the inner surface is high-gloss polished.
We have developed another variation with inlays for interiors where holistic design is particularly important. The material and colour of the inlays can be adjusted to match the door or other elements in the immediate vicinity.