Quality, for a lifetime.
Creating sustainable design is a central task for designers today. We interviewed Roland Heiler, Managing Director of Studio F. A. Porsche, and asked him about the importance of creating resource-saving products that are highly relevant, durable and appreciated.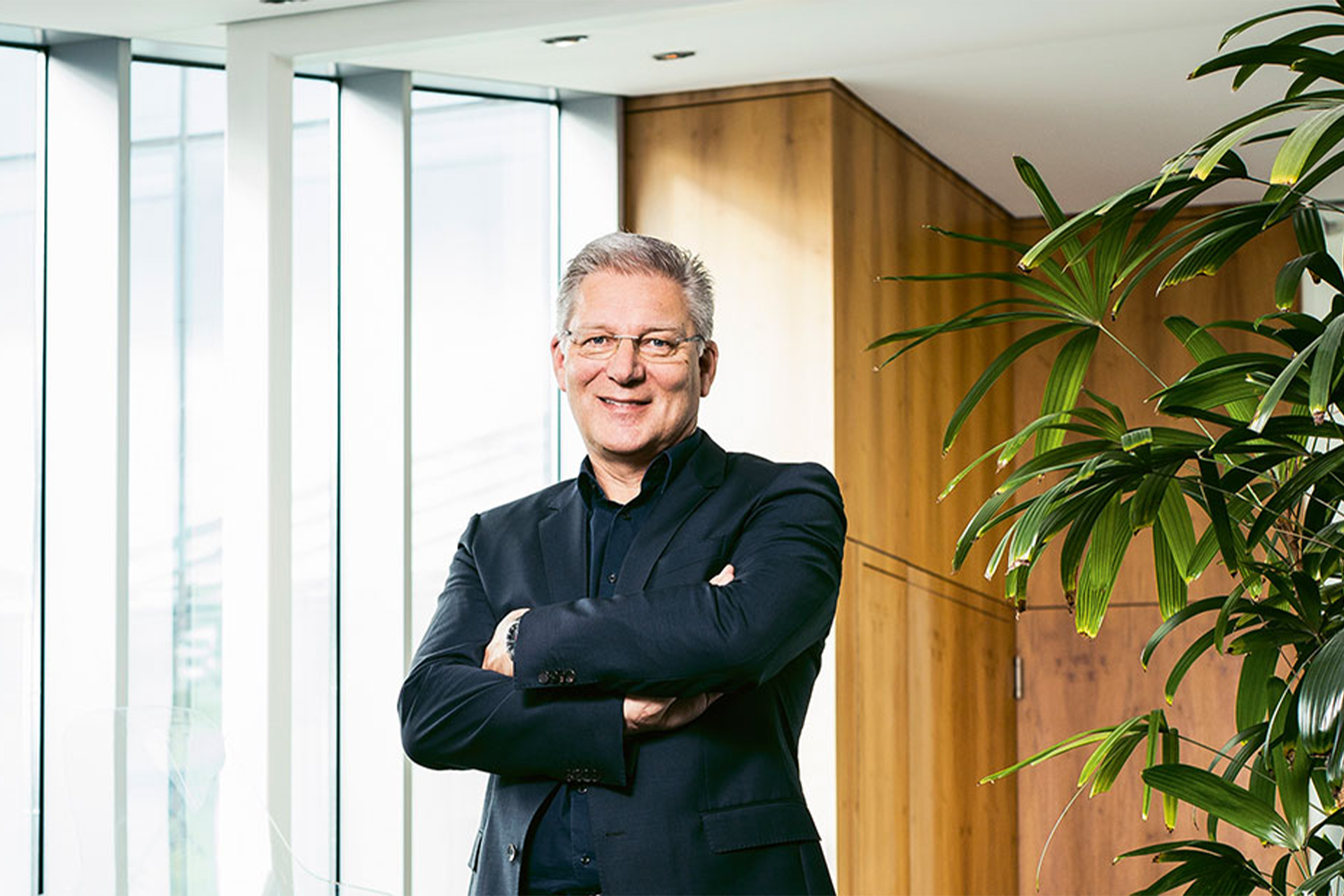 What responsibility do companies today bear with regard to sustainability?
RH: It's no secret that we live well above the standards of our planet, especially in developed countries. This realisation is slowly but surely penetrating the consciousness of all concerned. Many companies have now recognised the responsibility they bear and are committed to the responsible use of resources. I believe that we must gradually move away from rapid consumption worldwide. At the moment, the Corona crisis is making us think, because we are perhaps feeling for the first time what it feels like when the world doesn't work the way we are used to. The term "sustainability" may be a little worn, but it has not lost any of its relevance. If we don't take this topic seriously, it will develop into a less liveable world and we will face dramatic problems.
What influence do designers have on this situation?
RH: Designers have a key function. We design the products and processes that influence buyer behaviour. Let's look back in history. There have been two major currents from which design as a discipline has evolved. In Europe, it was institutions like the Bauhaus that wanted to advance design for the product, its function and industrial production. In the USA, design also developed in parallel, but driven by marketing and sales. For Raymond Loewy, one of the most important American designers of the time, design was an instrument to make products more attractive for his customers – to sell more of them. Today we have to see design completely differently. We have to use design to create products that will be used for a particularly long time.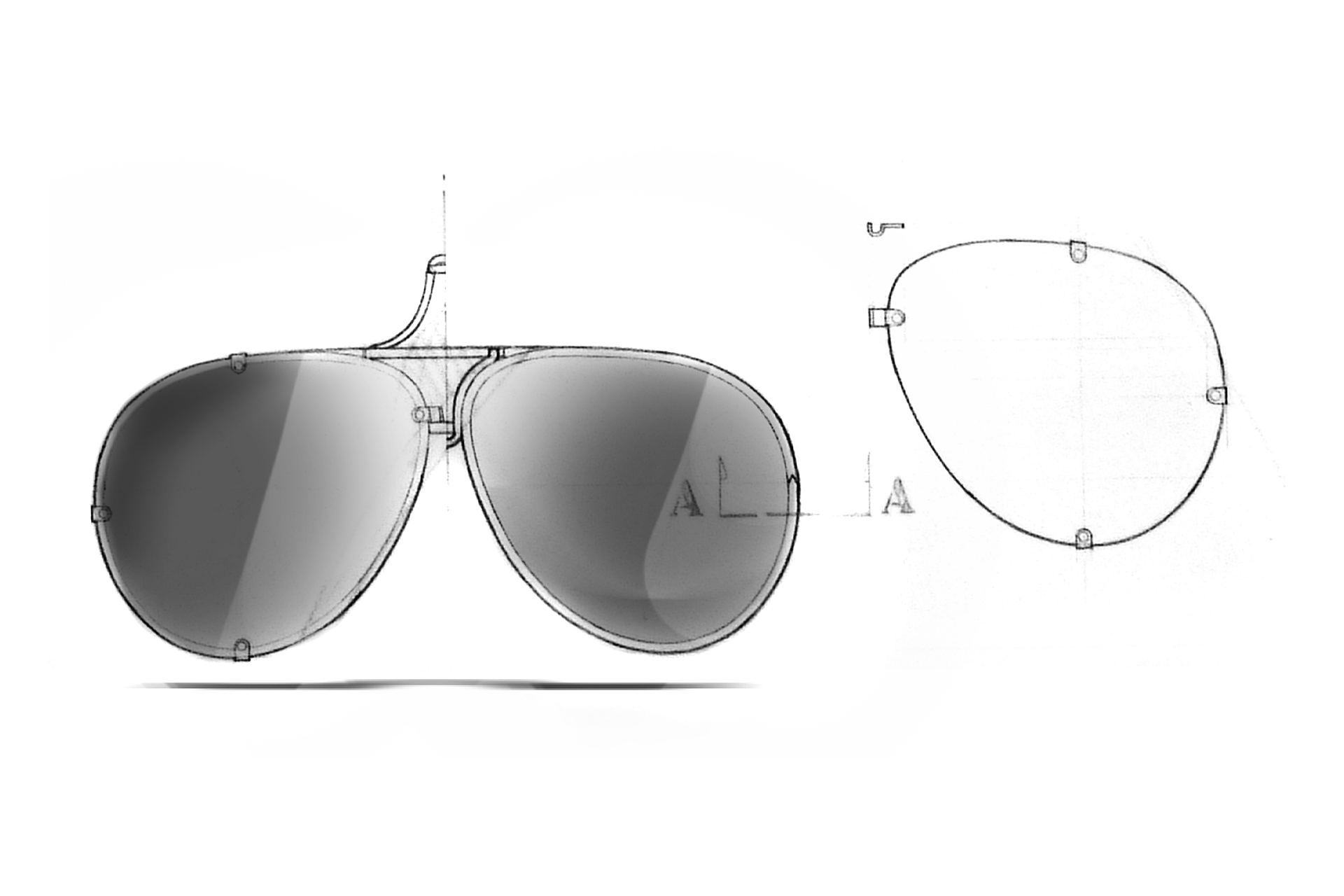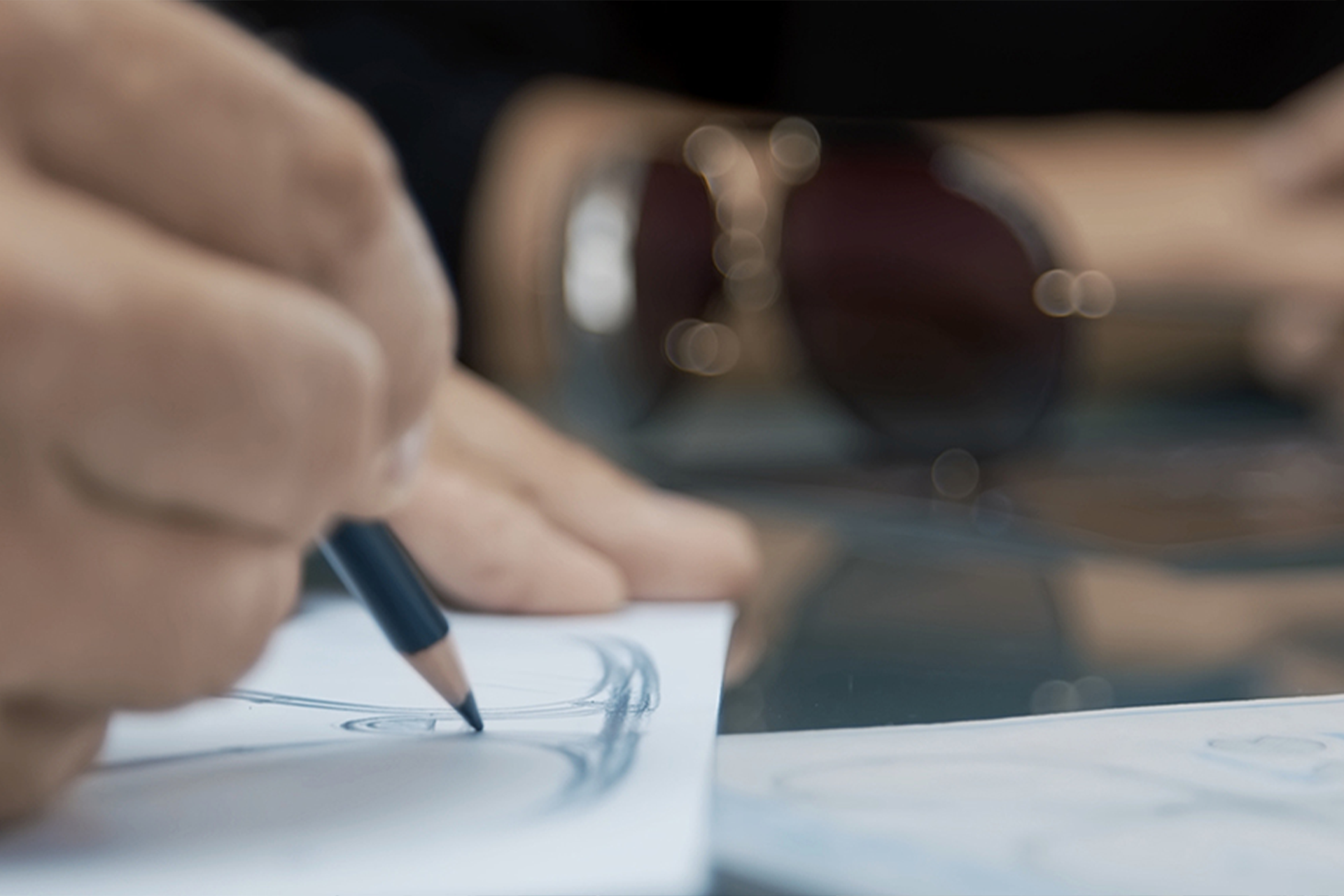 Creating durable products is a tradition at Studio F. A. Porsche.
RH: Yes, we have been dealing with the idea of the "life time companion" since our foundation in 1972. Prof. Ferdinand Alexander Porsche's idea was to design products that would be passed on to the next generation as heirlooms. Our task is to pass on this heritage and to develop long-lasting products that do not lose their relevance even after decades. Whether such a product works or not depends largely on its quality of execution. It must be perfectly manufactured and its design and engineering must outlast time.
How do you create products of high, lasting relevance?
RH: What makes our products recognizable is our design attitude, which has not changed for decades. We use authentic materials and, loosely based on Dieter Rams, "as little design as possible". We avoid fashionable trends and embellishments – because this means that products lose their relevance after a while. The courage to omit and the courage to make the material completely authentic are the basic ingredients of our work. Of course, the design itself also plays a major role. There is a fine line between a product becoming boring or having what it takes to become a classic.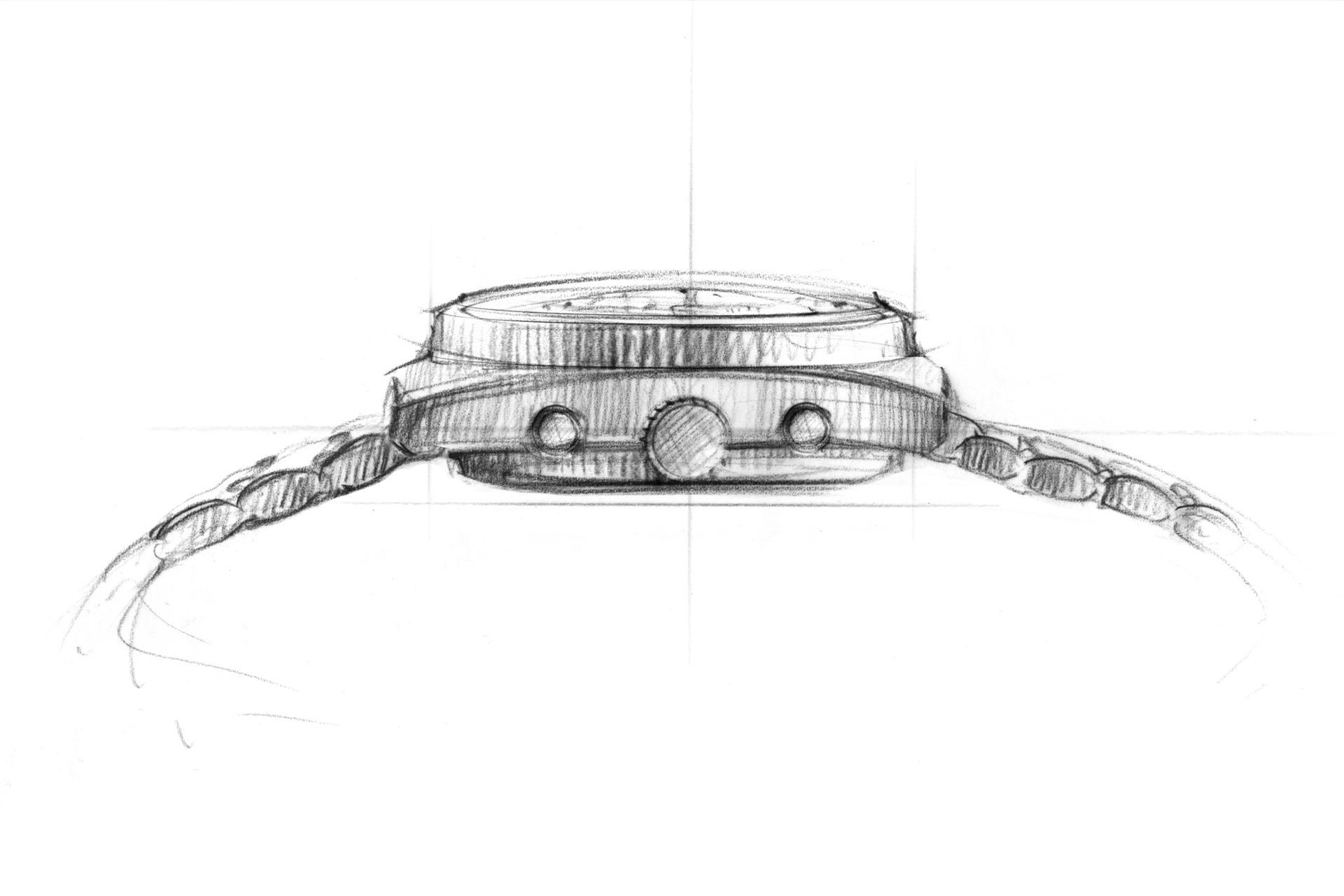 What are the biggest challenges?
RH: Products like smartphones that are software-based are strongly driven by technological progress. The need to replace the product with a new one arises less from fashionable aspects than from their functionality and compatibility, which changes very quickly. The design requirements here are different from those of sunglasses or wristwatches, which do not need to be changed for fifteen years or more. We try to apply our design DNA to software-based products as well, but we have to admit that we are subject to shorter cycles here due to the system.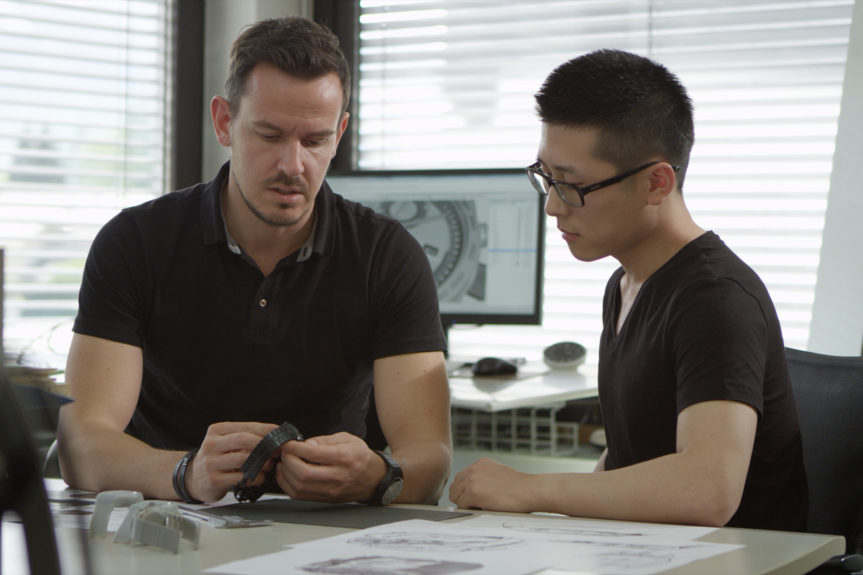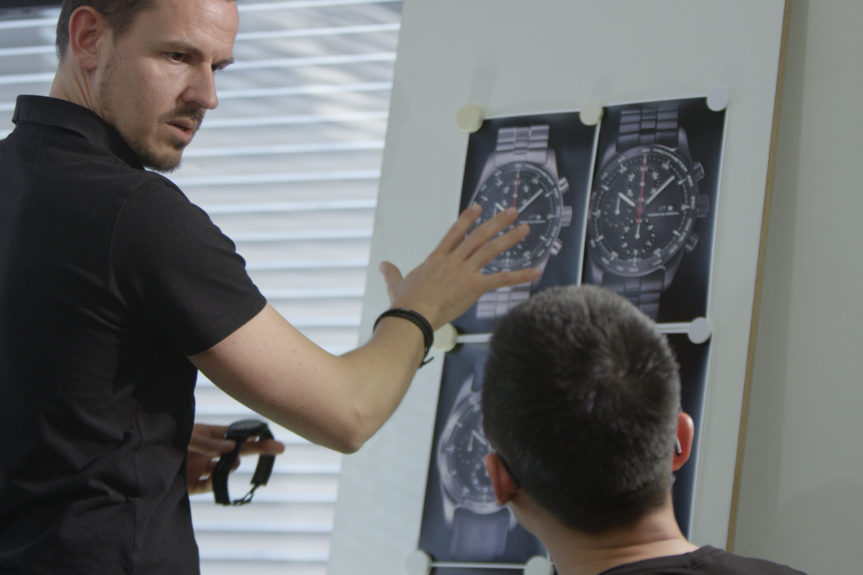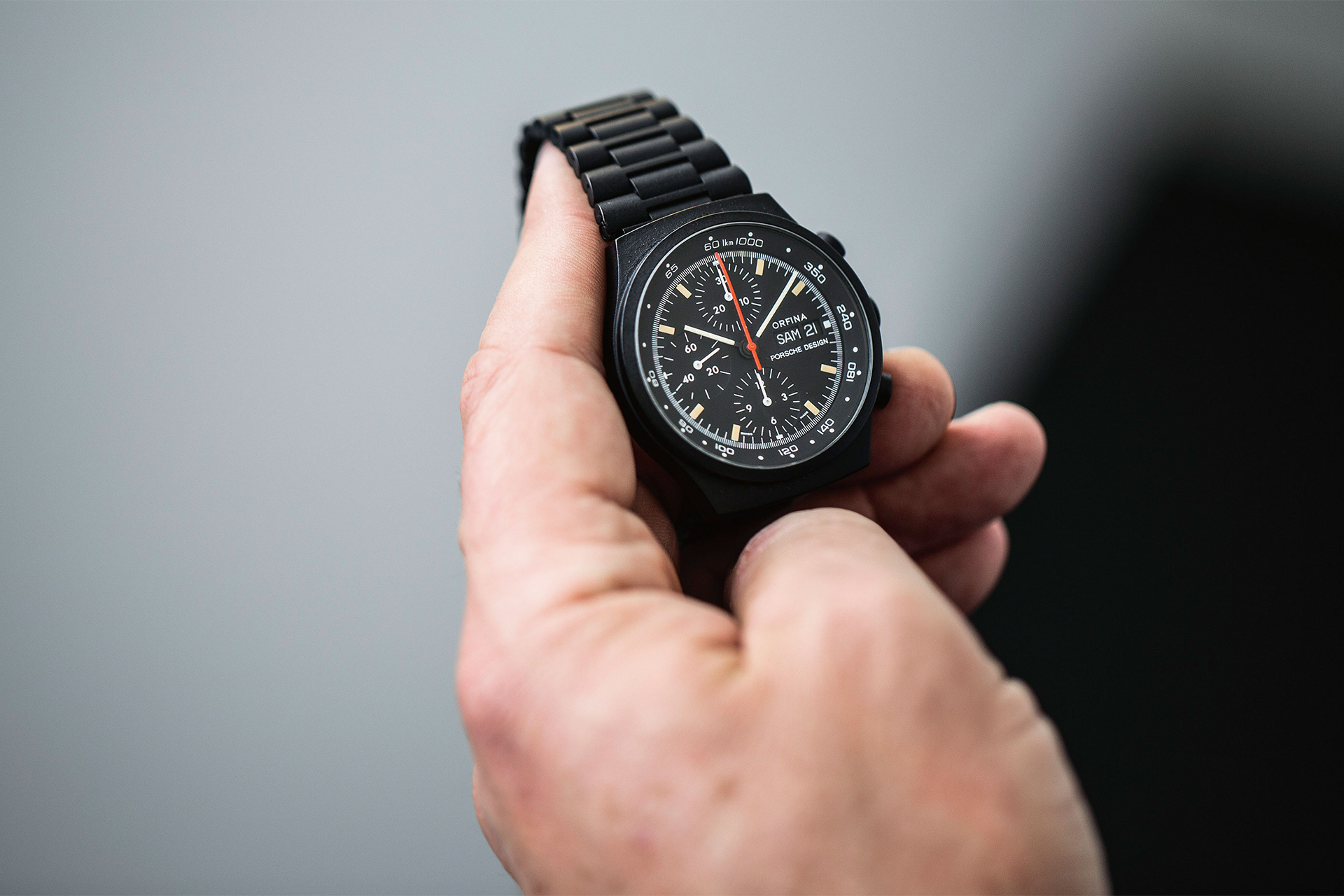 What are your most sustainable products?
RH: From the design stage on our collection of watches, the Timepieces, are thought of as heirlooms. Some of our eyewear has also been on the market for decades, as have some of our fashion products. We also think sustainably when it comes to space and mobility. For the Porsche Design Tower in Miami, we opted for a facade of plain glass and a timeless, circular floor plan. And for the Schmittenhöhe cable car here in Zell am See, the task for us was to create a gondola that could survive for several decades on the rope.
You even designed a sustainable yacht?
RH: By nature yachts tend not to be associated with sustainability. But thanks to its hybrid drive, Dynamiq's "GTT 115" can run purely electrically at slow speeds. We developed the aesthetics of the super yacht and were thrilled with our client's sustainable approach.
Sustainability is often considered a privilege for richer people, is that right?
RH: Sustainable products are always a bit more expensive in the beginning due to the high cost of a small number of units – but they are important pioneers. Electric cars were also very expensive in the beginning and are becoming increasingly affordable. But durable products made of high-quality materials always have their price.
What other factors make products durable?
RH: Aura and status can contribute to longevity. This is often seen in wristwatches. But even leather bags can become more beautiful over the years with a unique patina. Over time, things acquire an irretrievable quality. Of course you have to like it. But it would be wise to make it public that this is a high value.
How can this change in social values succeed?
RH: An essential factor in bringing qualities like appreciation and sustainability closer to people is education. It is important to learn in childhood that it is something beautiful to use things for a long time and to take care of them. Unfortunately, this is often not the case in our fast-moving consumer world today. A rethink is needed to get larger sections of the population excited about it. That will take some time. But we are definitively moving in the right direction.