Designing the Experience
Today, the trip from the valley to the top of a mountain is not just transportation. It is part of the exciting skiing or hiking experience. In addition, ropeways have become symbols for innovation and performance for touristic mountain regions. Therefore the design of the new Schmittenhoehe gondolas needed to deviate from conventional "boxy" aesthetics and offer fantastic views at the same time.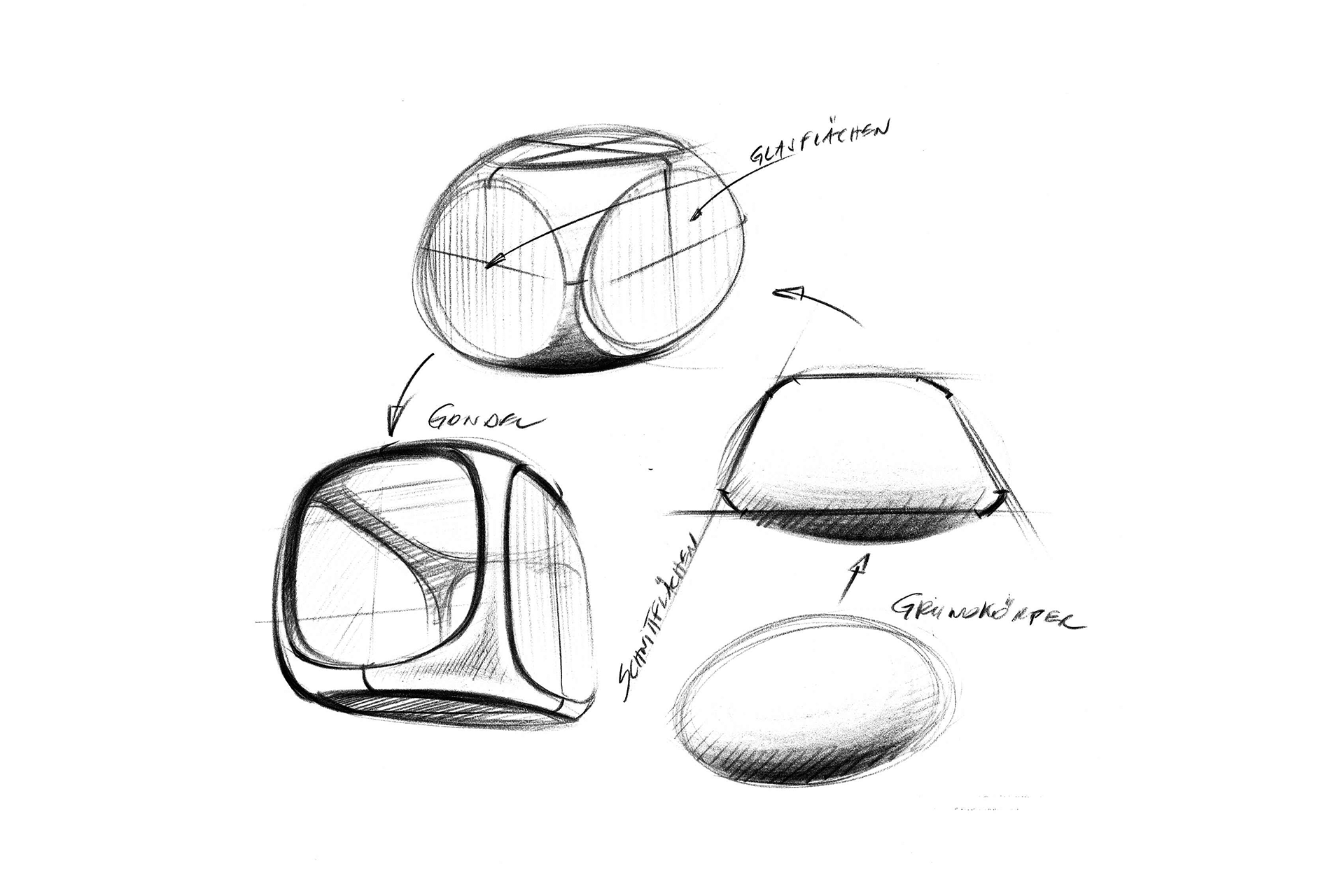 One of the main challenges was the fact that there are only two cabins in total. This meant: no volume effect for tooling, manufacturing conditions for a one-of, no double-curvature glass.
So, how to get away from the boxy shape?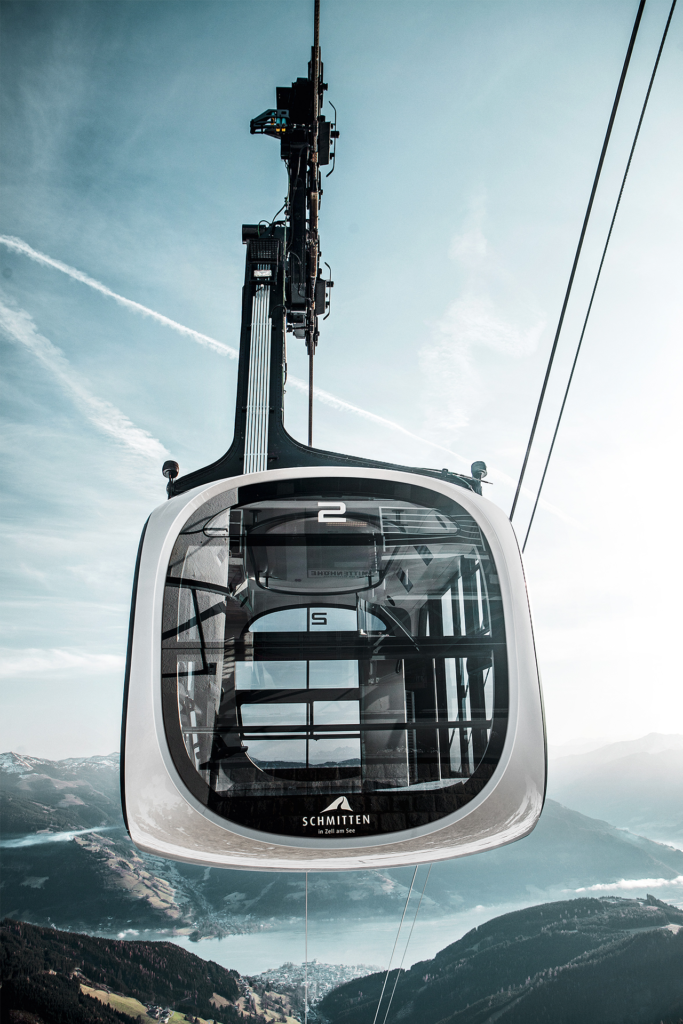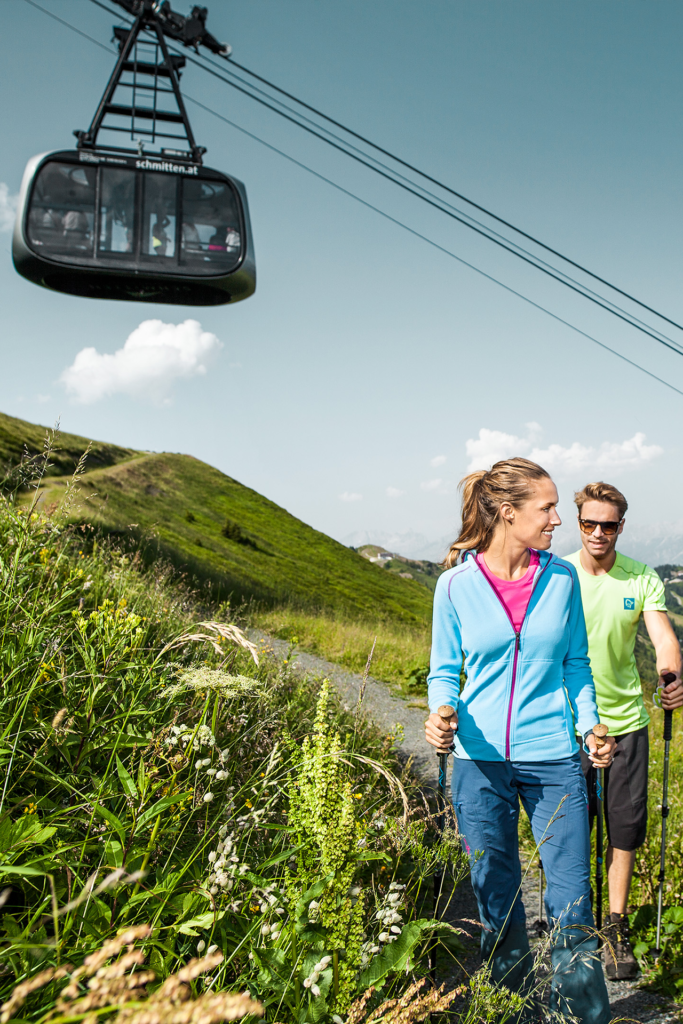 The key idea was to start with a pebble-like shape and then cut away all the glass openings. The remaining "skeleton" featurers a sculptural and exciting yet simple shape with the potential to last the long lifetime of the cabins without becoming outdated. The large openings feature flat glass and offer great visibility to the surrounding mountain world.