A Grand Tourismo for the Seven Seas
Monaco – even the name embodies cosmopolitan attitudes and luxury. So it's no surprise that our designers were excited to collaborate with architects and engineers from the shipbuilding company Dynamiq to develop an extraordinary yacht design on site. It's a little known fact, that most of these elegant ships seldom have a unified design concept; instead the design depends on the individual taste of the customer. Dynamiq recognized this market niche and commissioned Studio F. A. Porsche to design an extremely high-performance yacht for crossing the Atlantic. It was clear to us from the beginning that the design for this kind of luxury product would have to take the lead from automobile manufacturing. Not only since this is part of our DNA, but because the sports car industry is a global leader in exterior and interior design.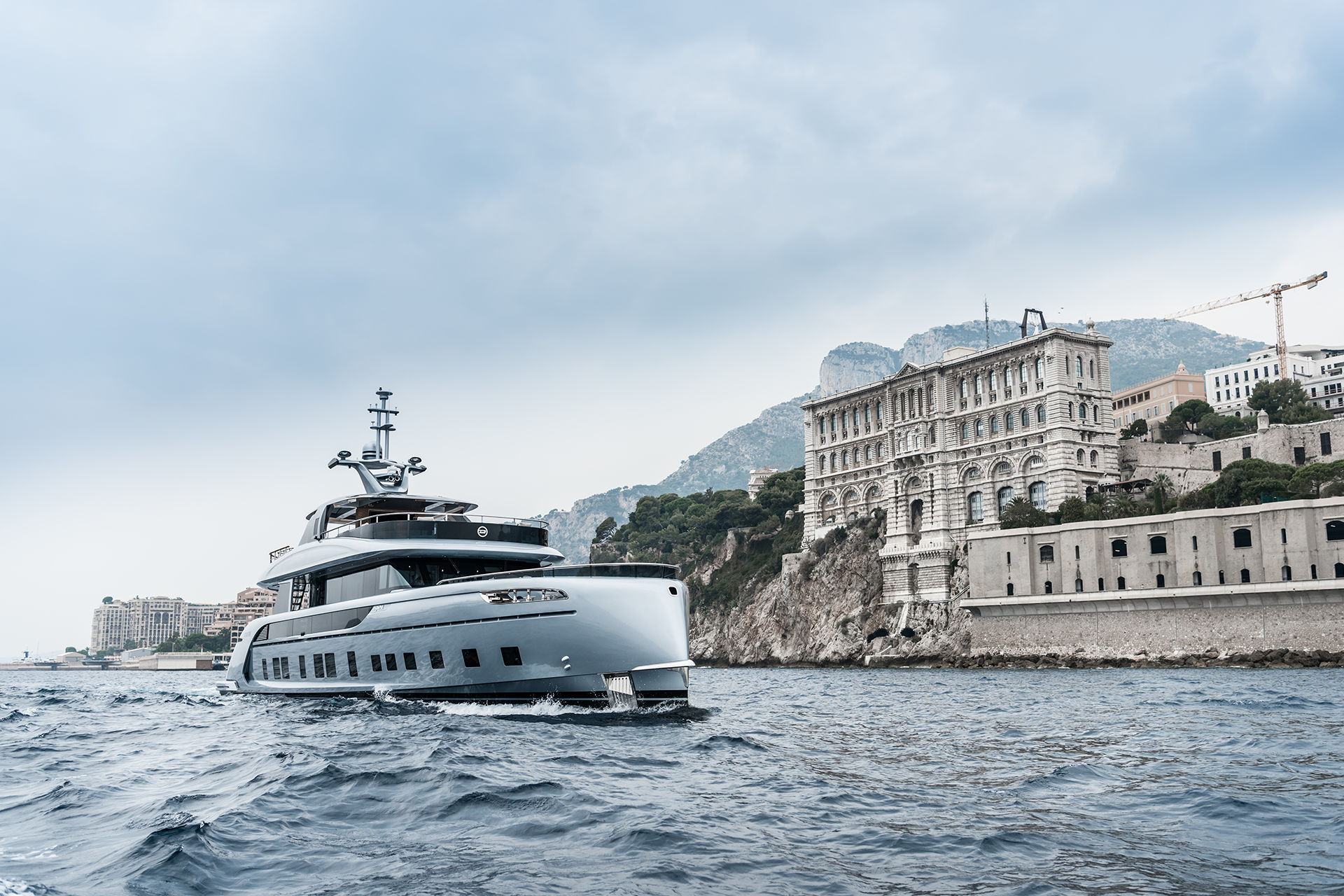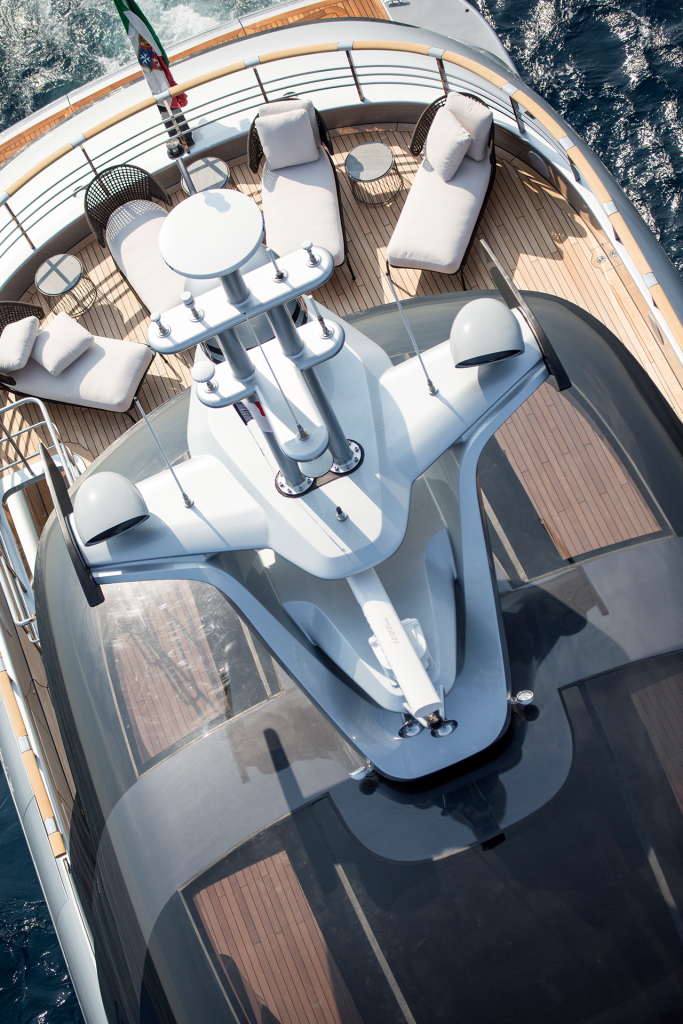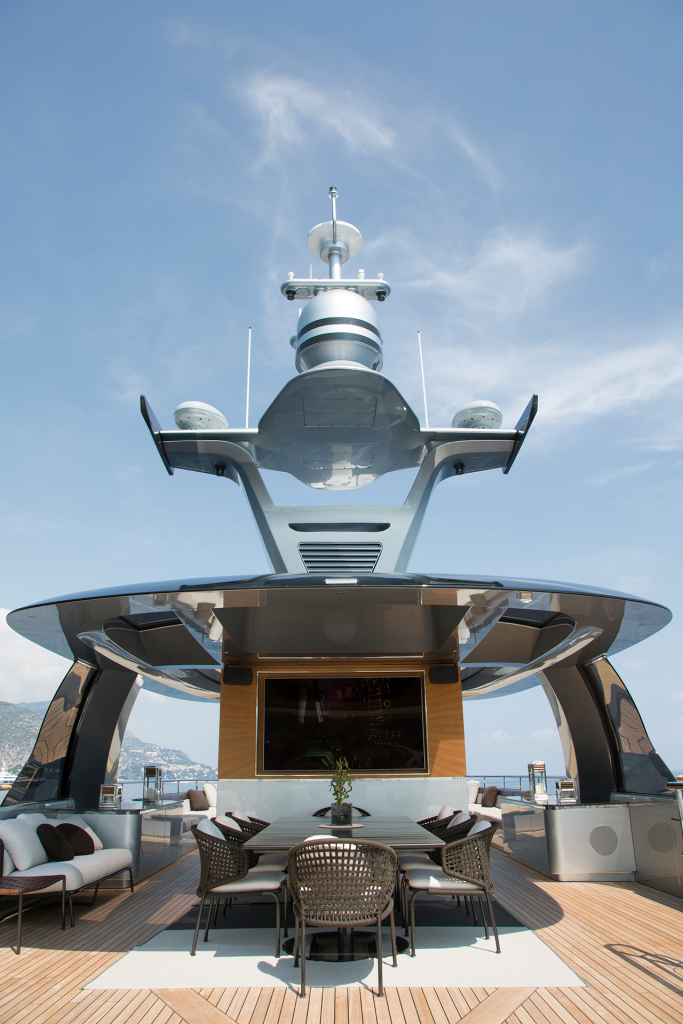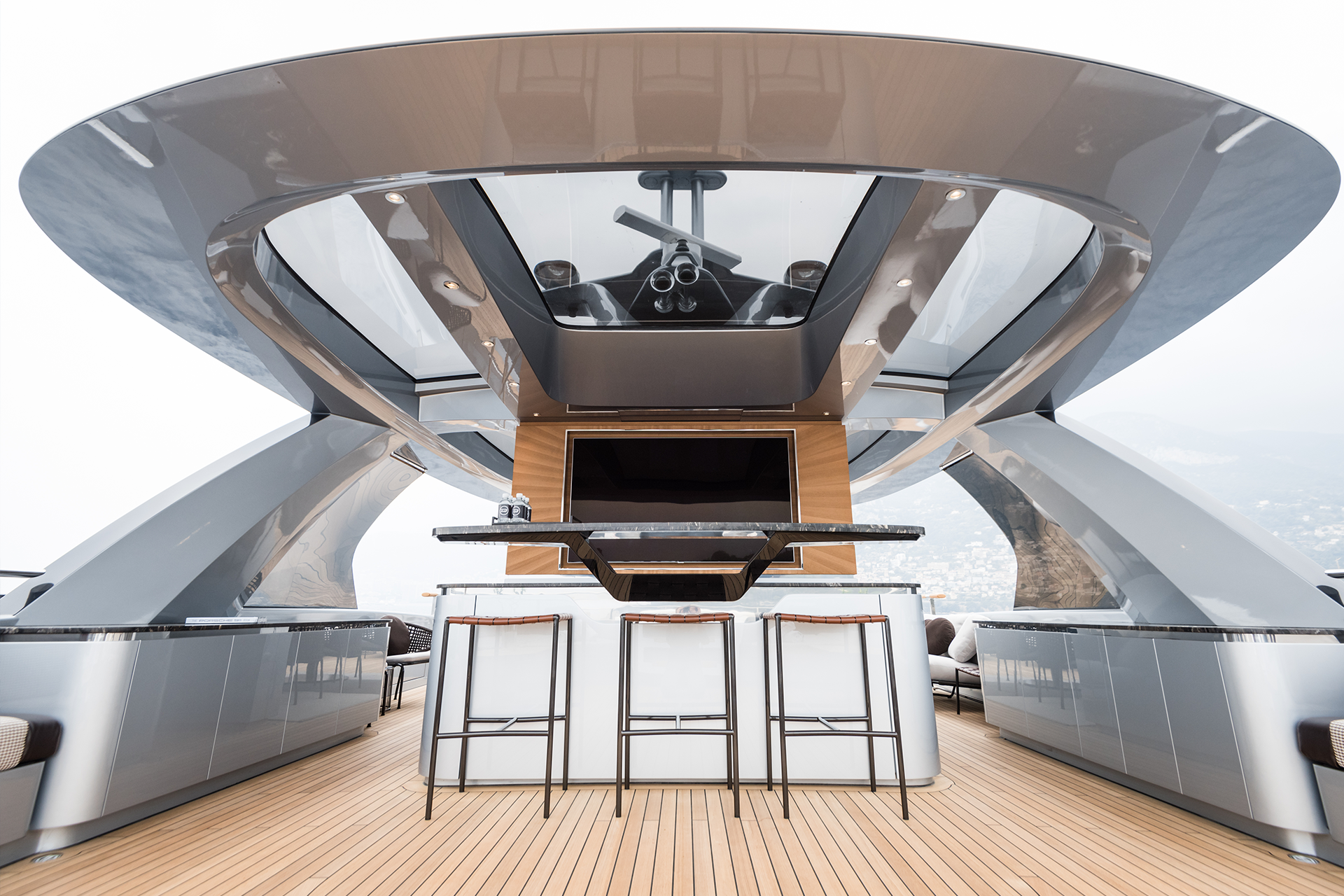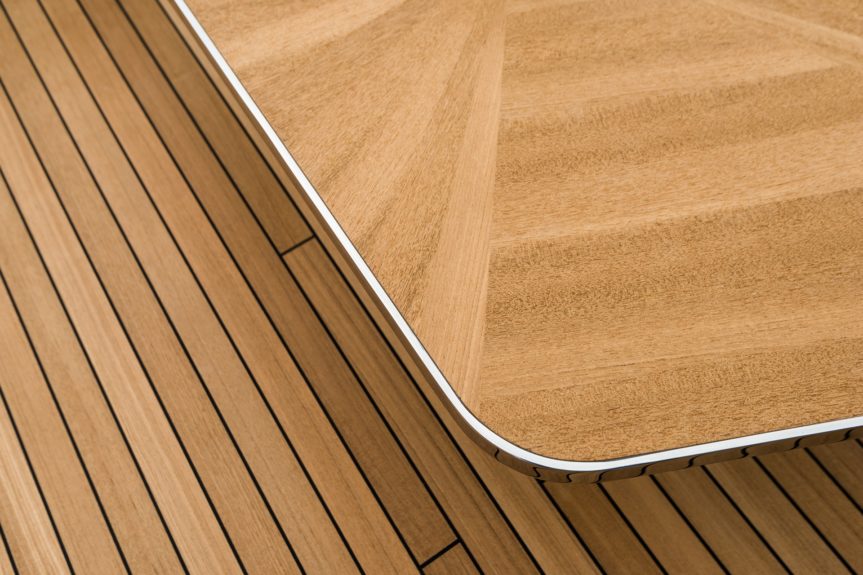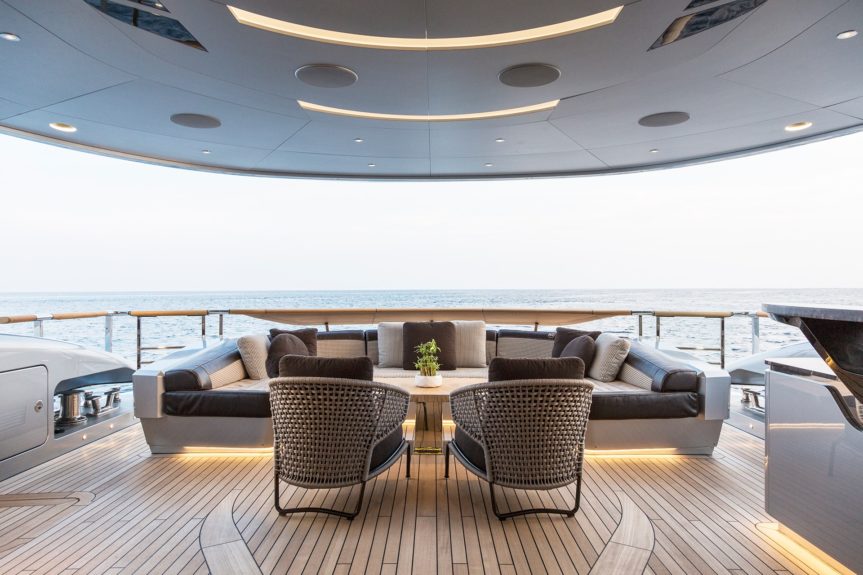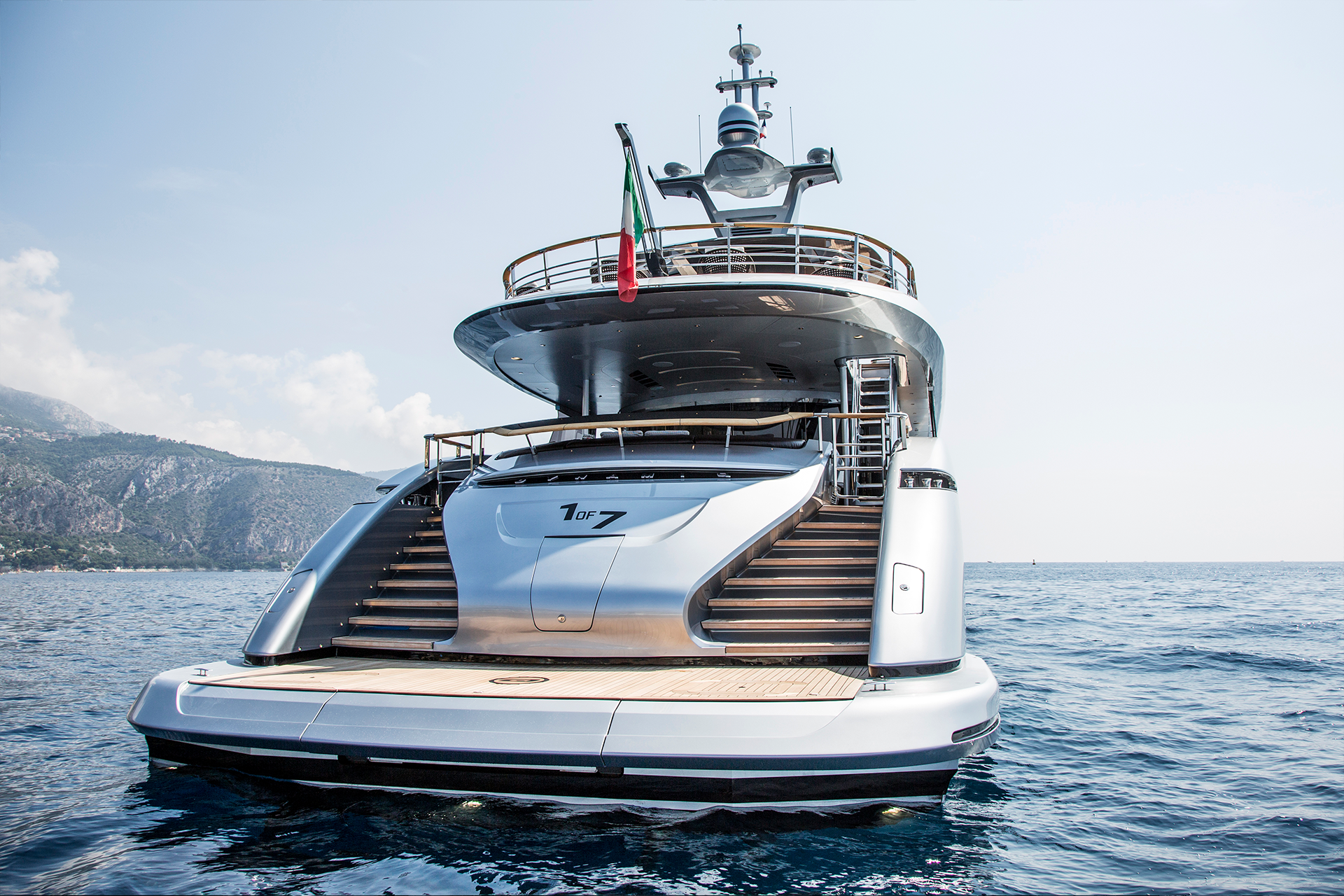 The result is a yacht with a singular exterior design: its fluid lines, side contours and balanced proportions that recall the drop-shaped, overstretched surfaces of the Porsche 911. Even the minor details are reminiscent of this exemplary design icon – for instance, the frame of the sun shade orients itself on the supporting "B" pillar of the sports car, and the cleat on which the boat is moored, cites the taillight. The colours rhodium silver and carrera white perfectly round out the harmonious overall impression.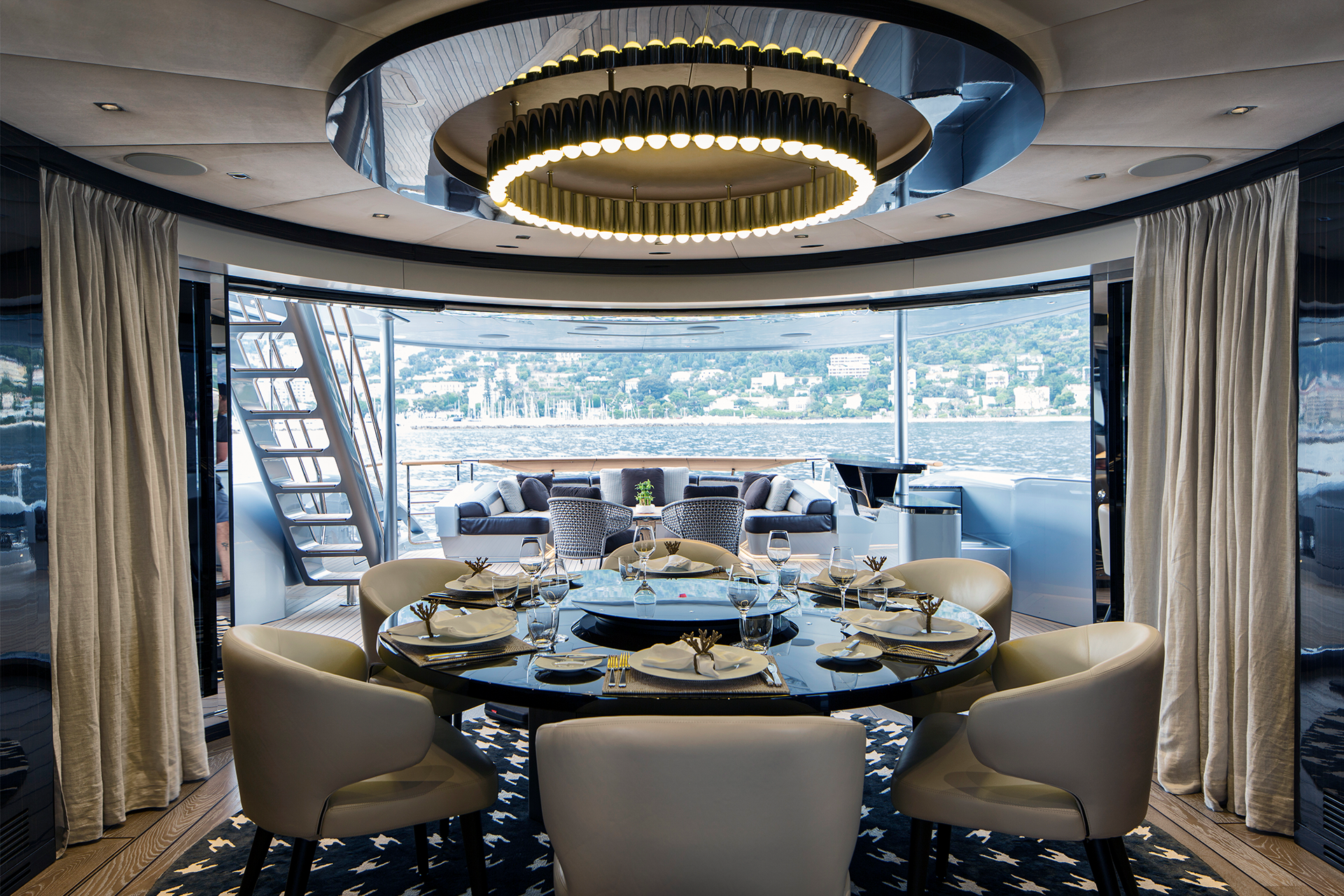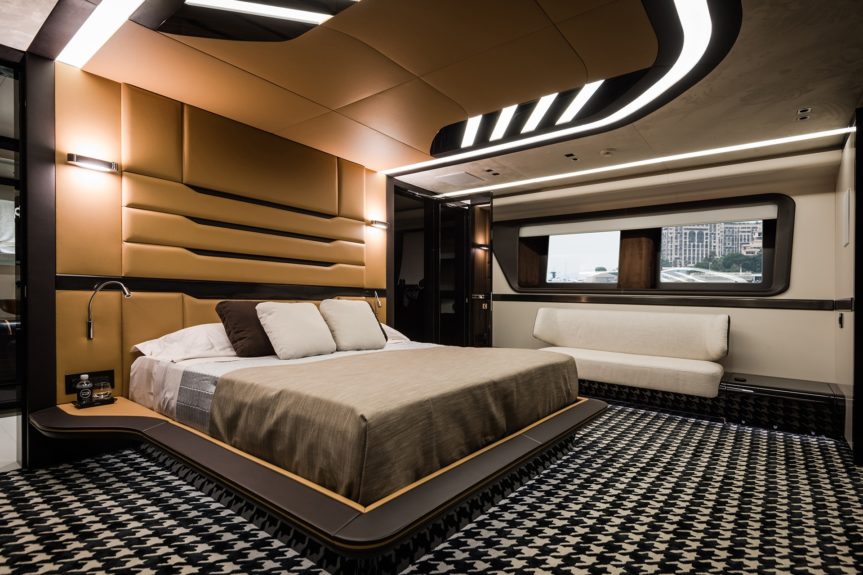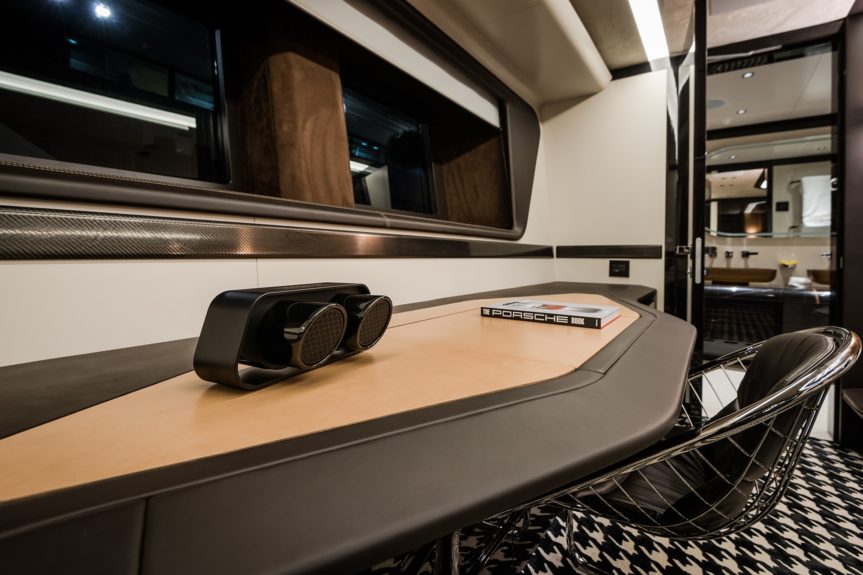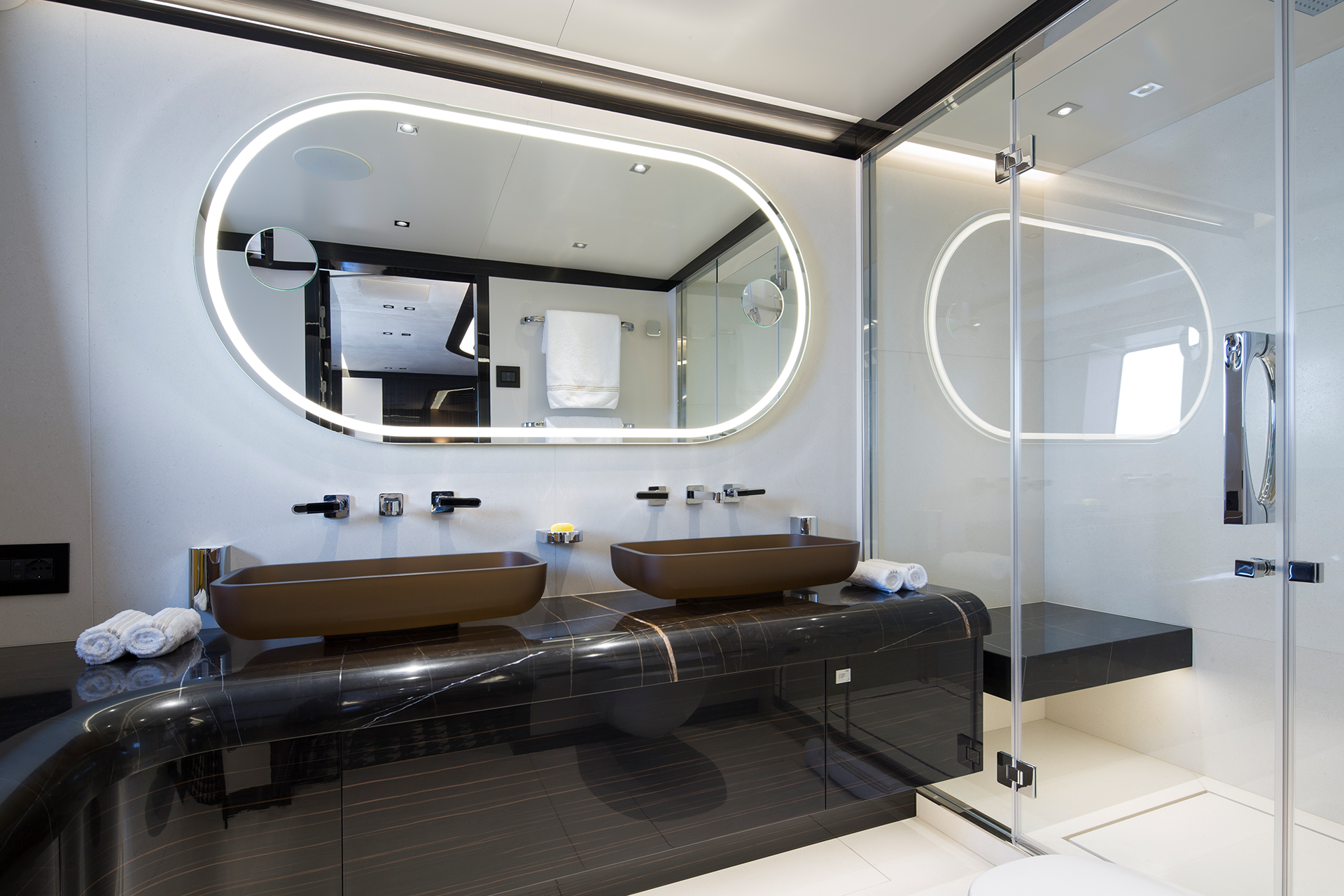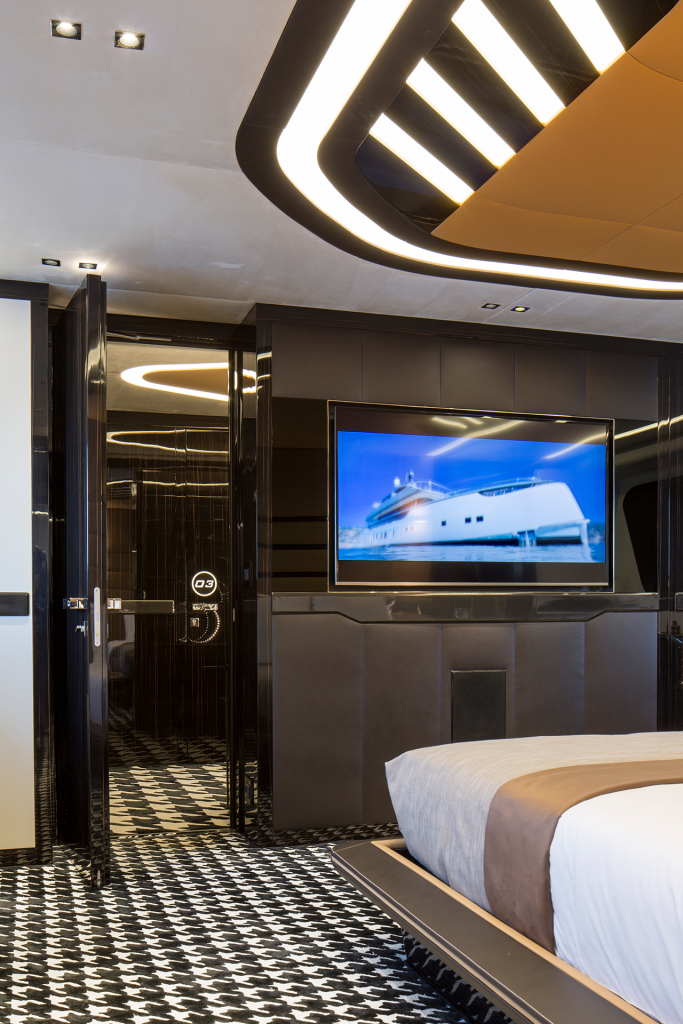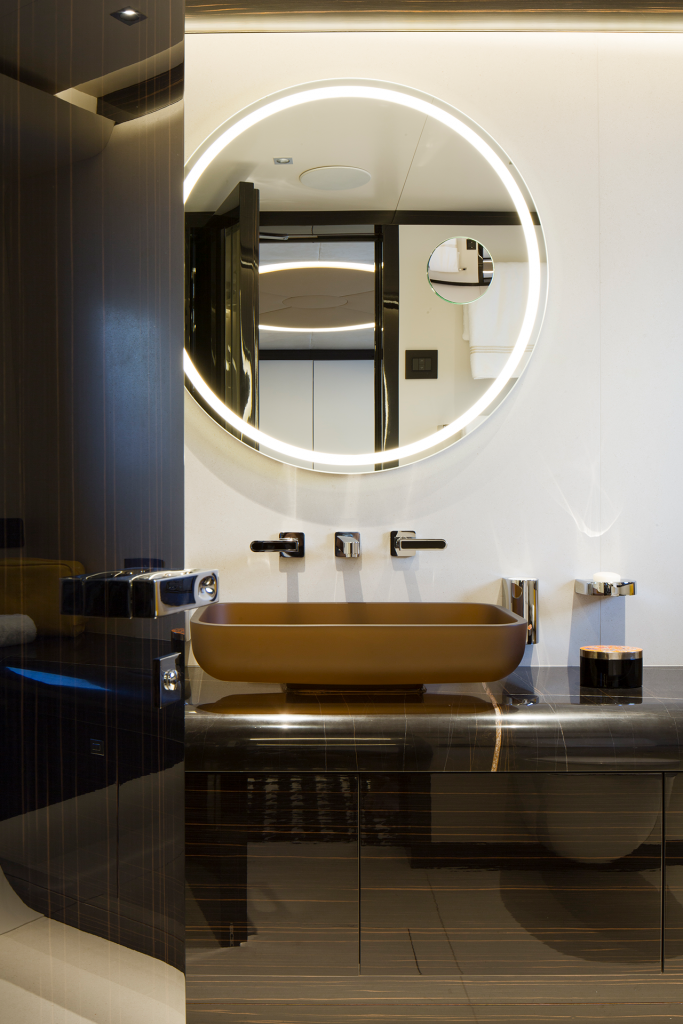 Automobile design was also a major influence in the interior: the rooms are visually connected by decorative aluminium and wooden slats, inspired by the dashboard of the Porsche Mission E. Brown, and cream leather dominates the colours and materials, along with alcantara fabric and indirect LED lighting, as is common in car headliners. Sophisticated customers can choose from different colour schemes with perfectly coordinated colour combinations, as you would expect from vehicle configurators. This represents a paradigm shift in the yacht industry, where up until now customers have only had the choice between tailor-made models, or mass-produced ones where they have no influence on the design.
By combining performance, speed, scope and sporty design, together with our partner Dynamiq we have created an oceanworthy Grand Tourismo that is unrivalled throughout the world.