Spaceship for the Ocean
Singapore based Royal Falcon Fleet was looking for a yacht no one had ever built. The president and CEO described his vision as a "Spaceship on the water".
The Porsche Design Studio started on a completely clean sheet of paper with one exception: it had to be a catamaran configuration.
The idea was to create the equivalent square footage of a 210 ft monohull yacht with a length of 135 ft.
The exterior was to represent speed and dynamics in a new and different way. The two hulls create a completely different stance impression, almost resembling the track of a sports car.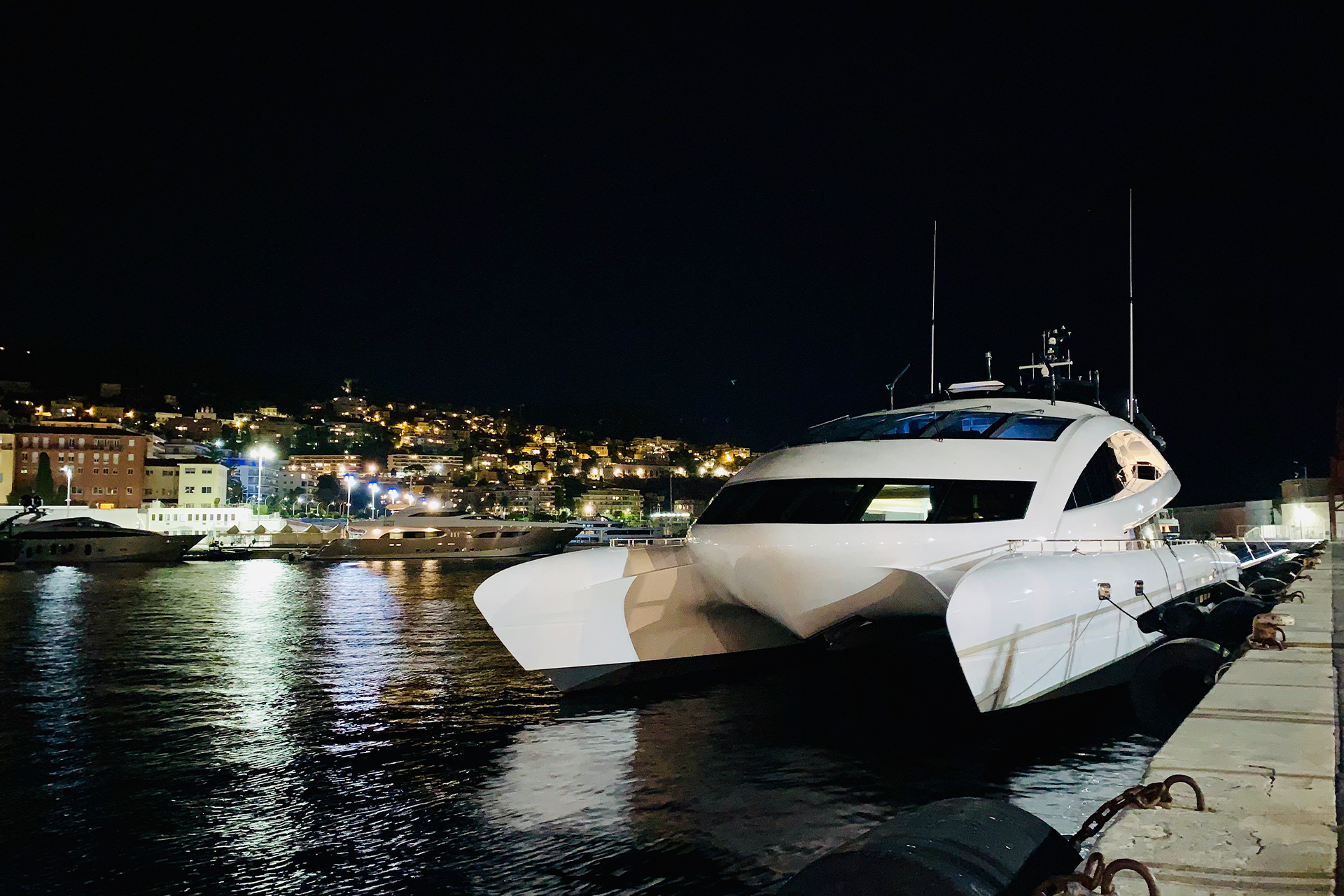 Inside, the desire was to create an impression of functional luxury with a superb choice of materials and an exceptional level of craftsmanship. Modern, but timeless. Clean, but inspiring.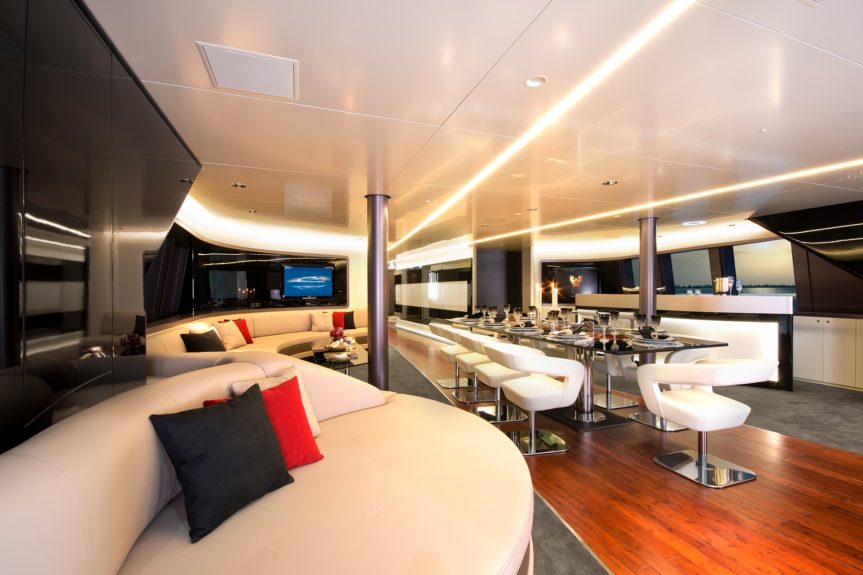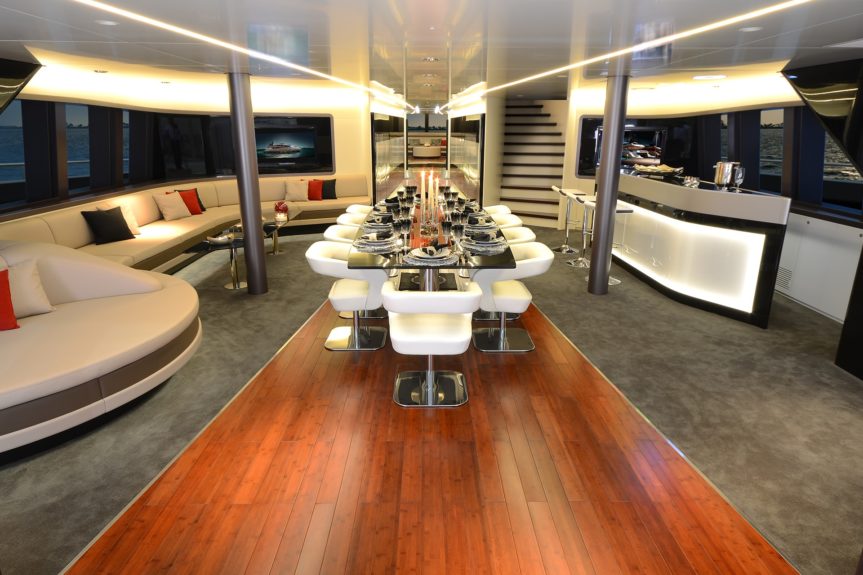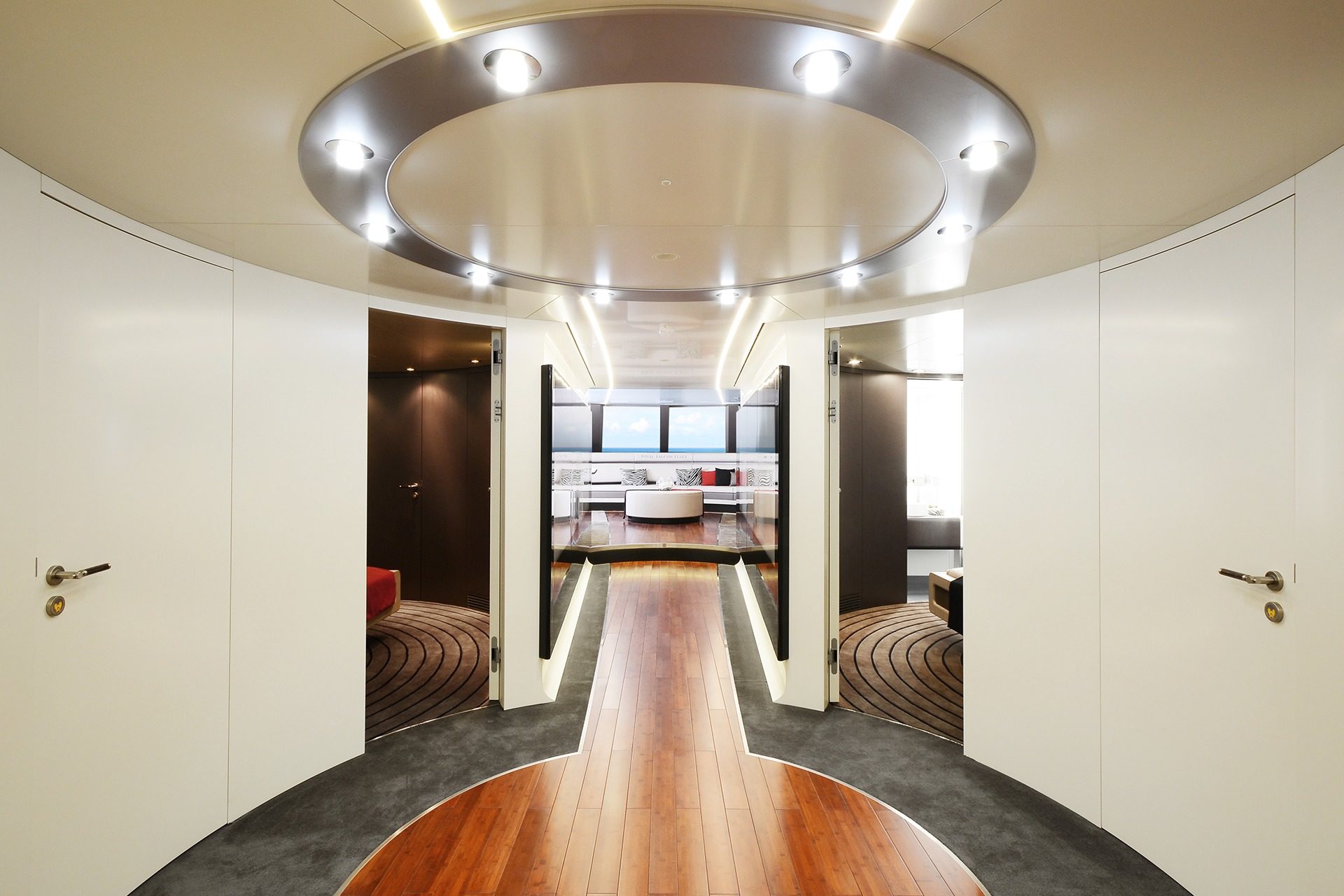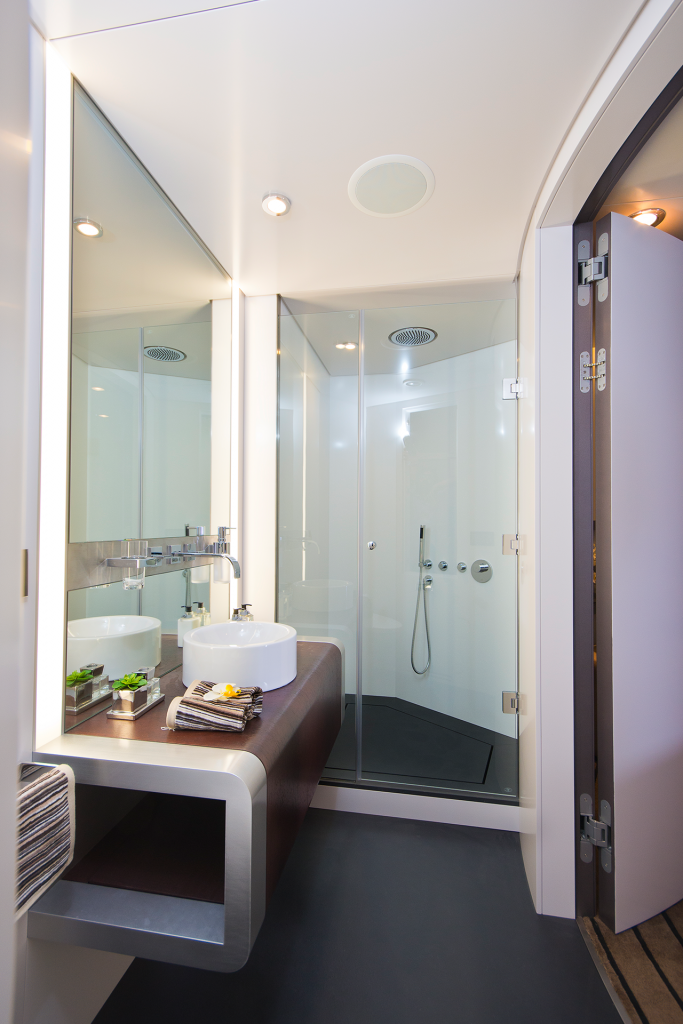 The RFF135 is arranged over four decks: upper deck, mid deck, main deck and lower hull deck.
The upper sundeck features a bridge control station with associated navigation equipment, helm chairs, jacuzzi, bar and sun lounge. The mid deck encompasses a pilothouse, captain's cabin, guest suites, luxurious owner's suite, owner's private lounge and owner's private dining and entertaining exterior deck. The main deck includes an entertainment lounge forward, three guest suites, well equipped galley, crew mess and a large dining lounge area opening onto the main exterior deck. A tender garage is integrated into the aft main deck. The two independent hull decks include four crew cabins, chief engineer's and chief offi­cer's cabins, laundry, associated storerooms and spaces for ships systems.