Our task was to design a roof tile that allows a modern design language and a new interpretation of the material clay, which often stands for tradition and high quality, without restricting the functionality. A concept emerged out of a multitude of designs that seems so logical in its form, and yet has been unseen.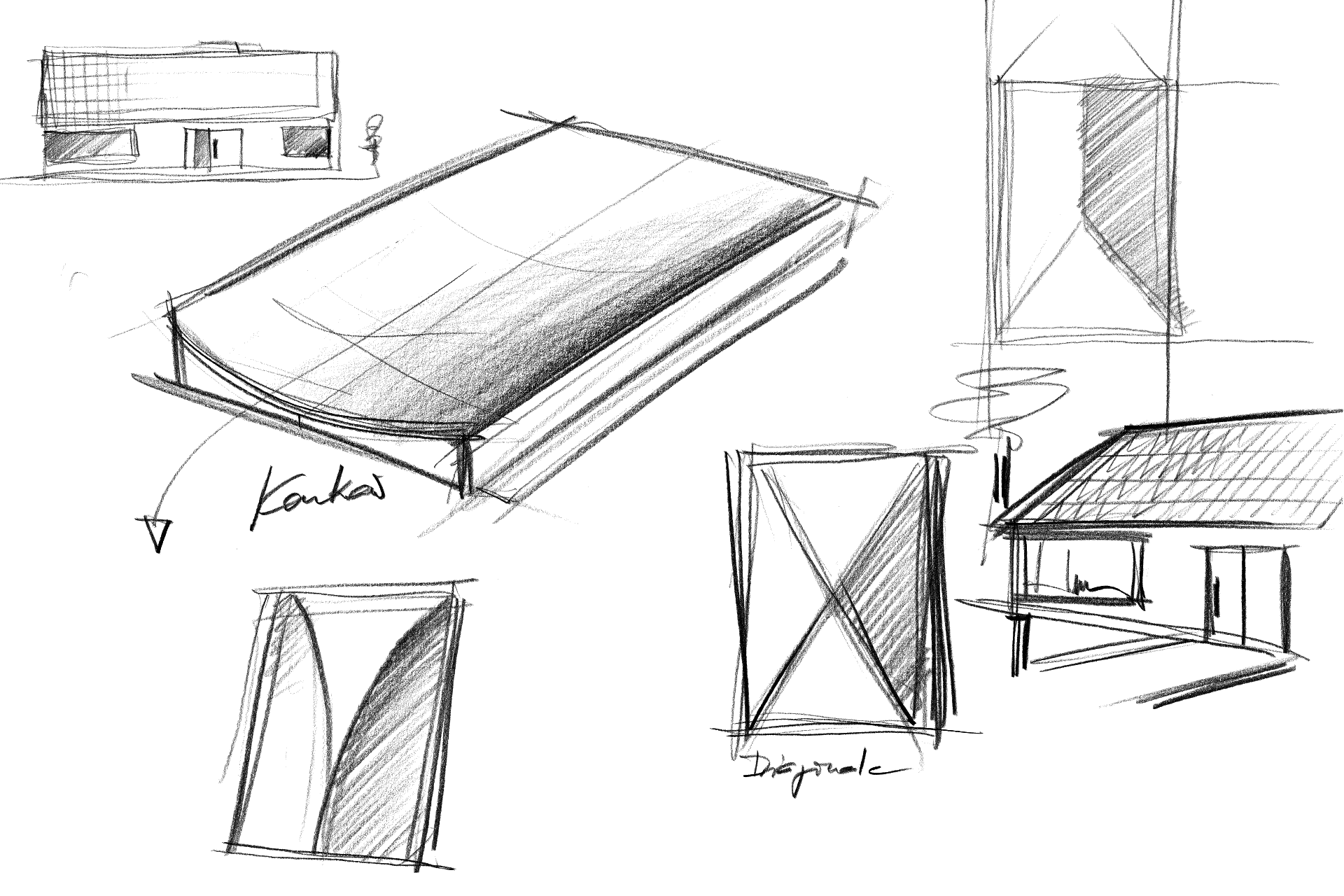 As with any roof tile, the guiding principle of the design focuses on the functionality – providing the best possible drainage of rainwater as well as difficult conditions such as storms and snow load. On the other hand, however, it also incorporates other important aspects such as soiling, ease of processing, and its practical manufacturability. The dimensioning and design of the overlapping areas of the tiles are the characterizing feature. Aesthetically, it is about finding the perfect balance between a modern, geometric appearance and a certain classic familiarity.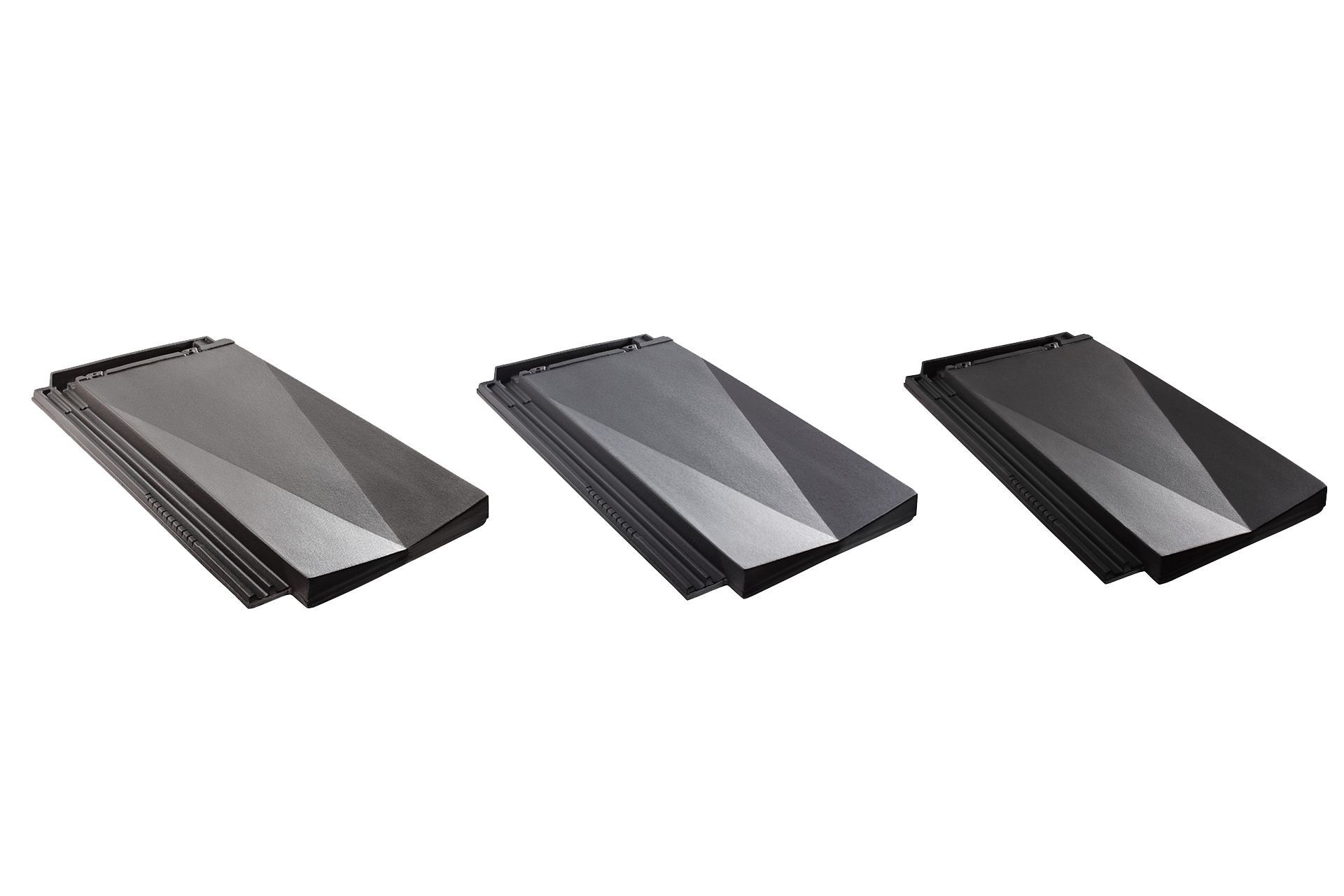 The design of the tiles shows a division of its rectangular base into three triangles tilted three-dimensionally. This results in a gutter that diverts the water as far as possible from the longitudinal joints between the tiles.
The material is traditionally fired clay, which can be colored using a glaze-like substance. The goal here was to develop a titanium gray with a metallic effect, which emphasizes the three-dimensional effect through the reflection of light.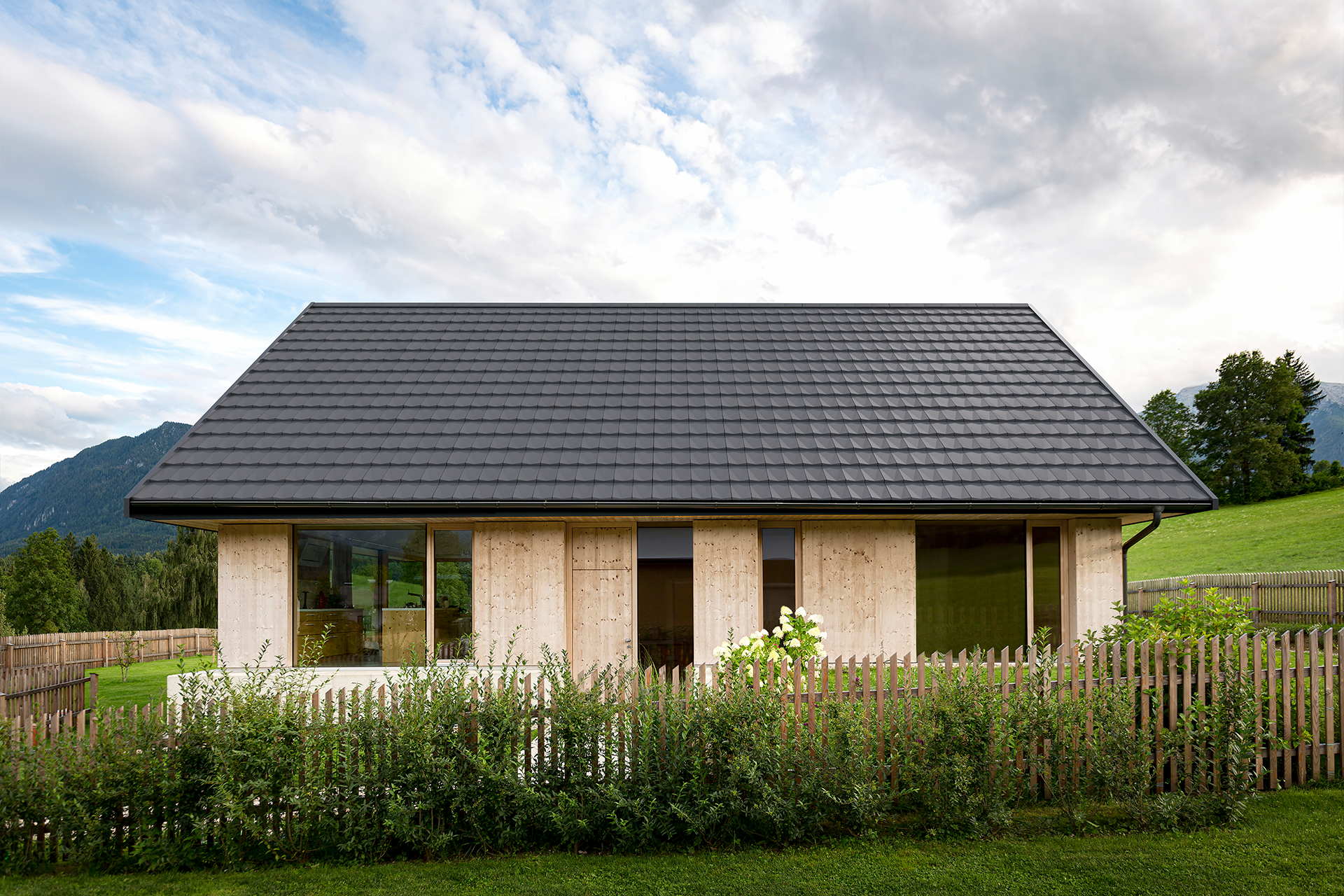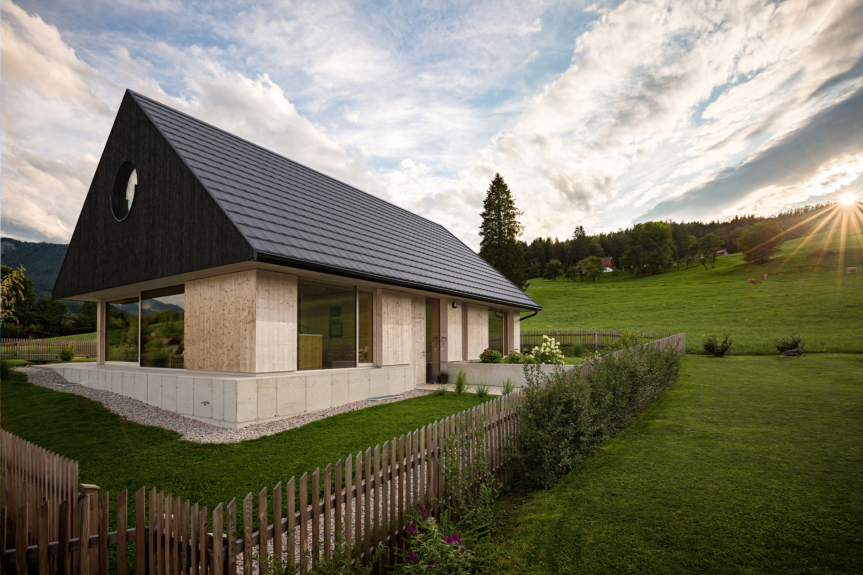 Facts

reddot award 2020
German Design Award Winner 2020
Staatspreis Design