Symmetrical, reduced and highly functional
Palas fine dust monitor ensures ideal air quality
The use of fine dust devices is known so far from laboratories, where under special conditions the quality of the air must be measured and regulated. Since the start of the Covid-19 pandemic in 2020, optimal air quality in other enclosed spaces – whether public or private – became more important than ever. With its products, the Karlsruhe-based company Palas makes a significant contribution to preserving our health – Palas is the market leader in the development and production of filter test stands and optical aerosol spectrometers. We were commissioned to adapt the aesthetics of the fine dust measuring device for a use outside the laboratory in public spaces. Technically, the new AQ Guard is used to measure and document air quality as well as aerosol pollution inside public buildings, as well as outdoors.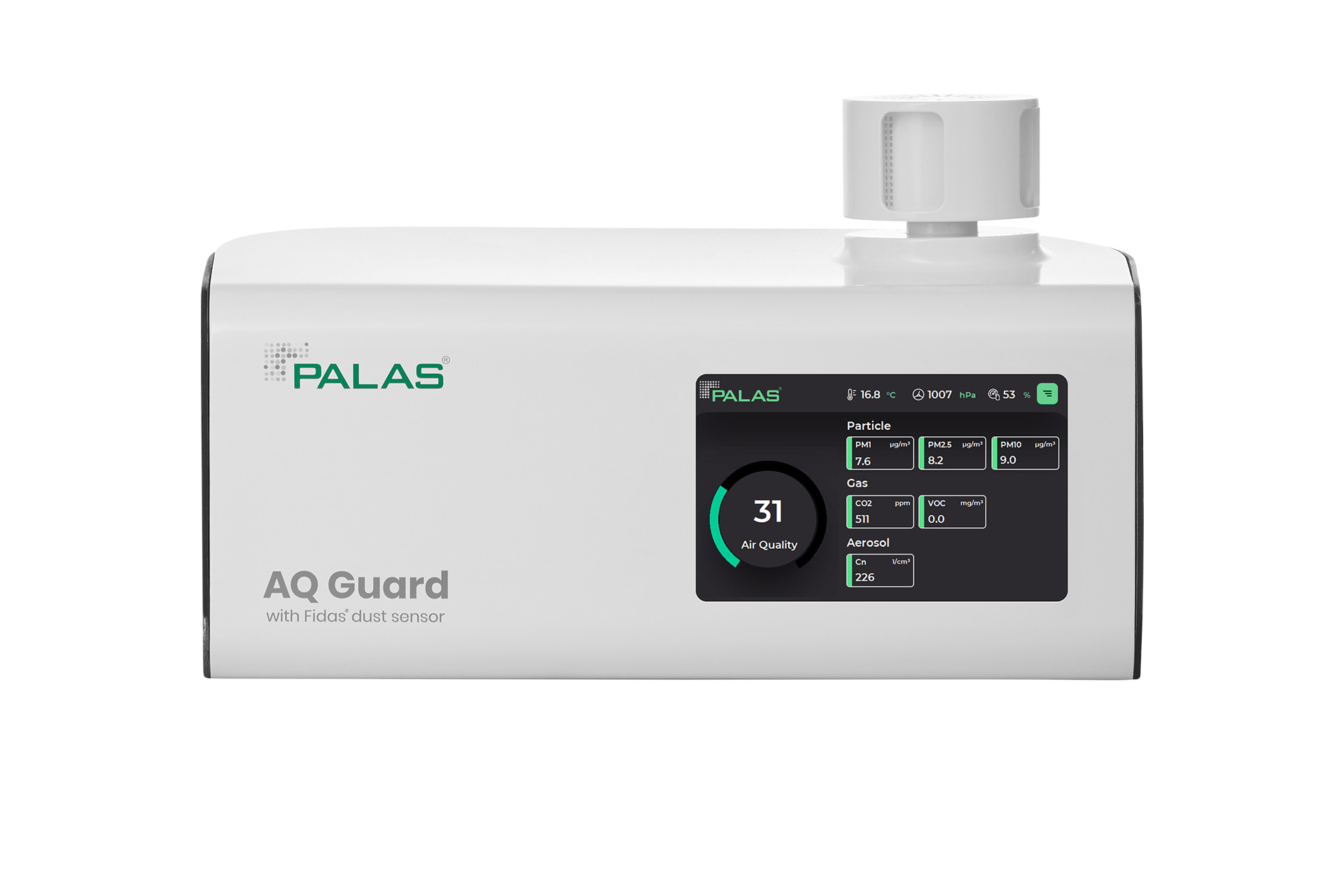 Small, simple and elegant – the AQ Guard blends effortlessly and harmoniously into any environment. The brushed aluminum frame and the white plastic surfaces have a high-contrast, high-quality look. Minimal in design, the AQ Guard works reliably and efficiently as an unobtrusive room element. The symmetrical body with roundings and screw connections on both side surfaces give the AQ Guard a positive, functional appearance and allows variable positioning anywhere in the room. The parallel alignment of the ventilation inlets supports the symmetrical appearance. Functional features, alongside an anti-theft device, include the slope of the top surface, which prevents rainwater from collecting, and the trough at the back, which bundles cables centrally. As a design studio, the design and realization of highly relevant products is particularly close to our hearts. We are pleased that together with Palas and the AQ Guard we can make a small contribution to improving the quality of air.