The Japanese electronics giant wanted to create a washing machine with a European design for the Chinese market. As a long-time partner in collaboration with Panasonic, Studio F. A. Porsche was the ideal point of contact for this project. Not only for a purist, premium design, but also for considerably improved functionality.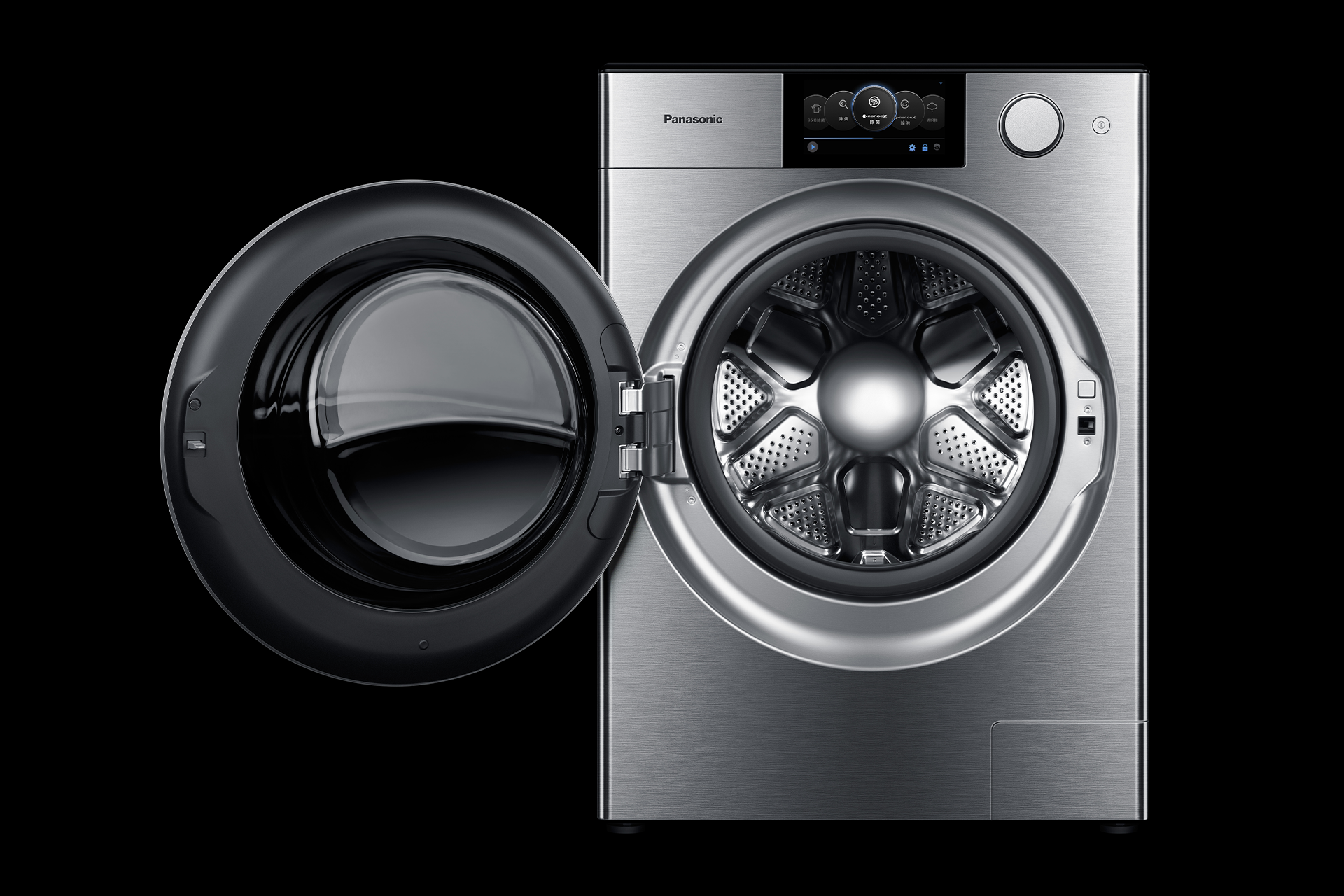 First, in a market analysis we closely examined user behaviour in China. Ventilation turned out to be a major challenge for the design, which was also meant to suit living spaces. We are familiar with this problem here in Germany, too. In order to prevent the build-up of mould, the loading door of the washing machine needs to stay open when it's not in use. That is not a pleasant sight, not even in Central Europe, where air humidity is much lower than it is between the Pacific and Yangtze.
It was also important to us to keep the design as purist as possible. Not only for aesthetic reasons – it is also advisable to keep the numbers of switches, buttons and gaps to a minimum to ensure simple maintenance and cleaning of the machine. The conclusion of our analysis: this otherwise sophisticated product can still be optimized in a few respects.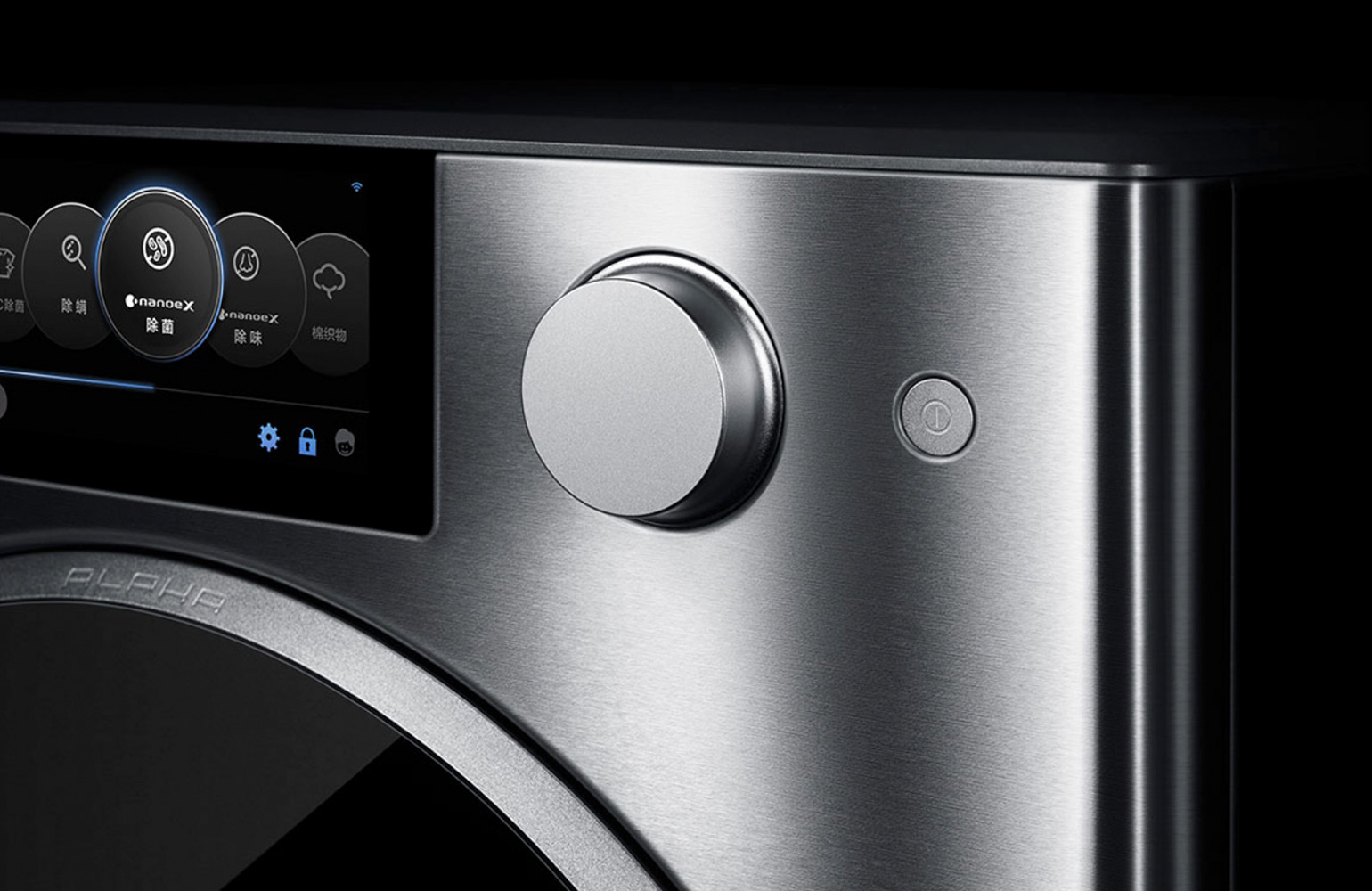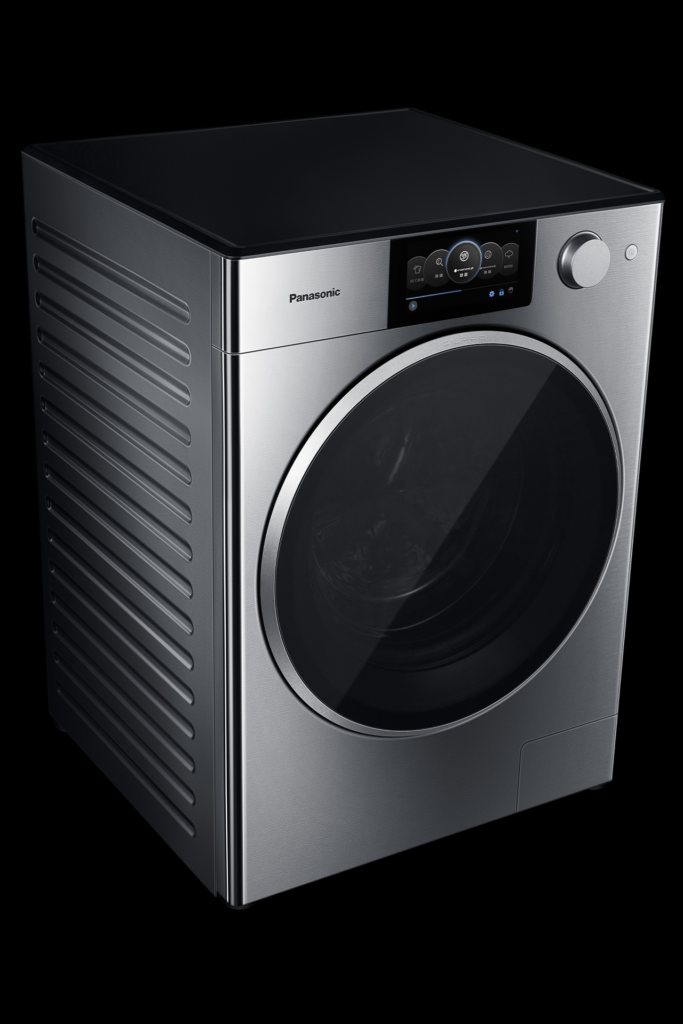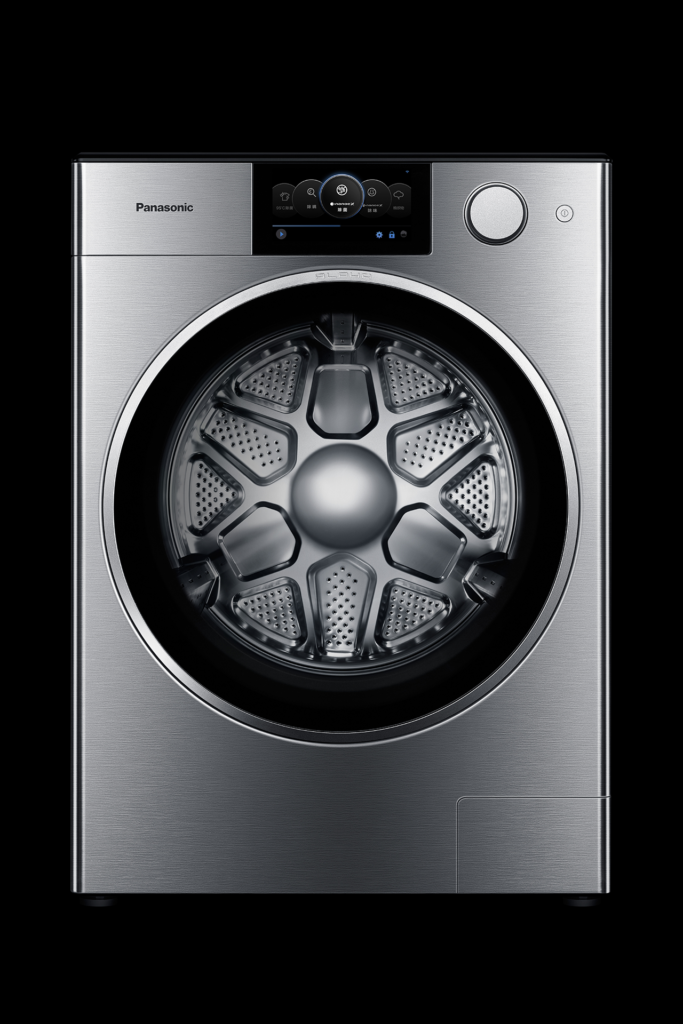 First we considered the loading opening. After the washing cycle, this pops out two centimetres and thus signals that the washing/drying has ended. Thanks to the opening this creates, the ventilation process can already begin – without the annoying open door effect. In order to limit the number of controls, we have integrated a TFT display, along with a rotary knob and on/off button. The display as well as the filling and cleaning flaps are incredibly level with the front and follow the curves of the machine, creating a particularly reduced look. The exclusive, extrusion-like appearance is rounded out with brushed stainless steel, as well as an elegant plastic cover created using injection moulding. For the timeless design, Panasonic replaced nearly all parts and completely revamped its normal approach to production. That is exactly why this project motivated and inspired us: because we could completely rethink design with the customer, also from a functional aspect.