Mobile, digital storytelling is a new tourism trend that has also reached the Austrian city of Zell am See. To listen to information, stories and anecdotes about the surroundings at any time and free of charge while exploring an unknown place makes – this is the idea of digital city tours. The Zell am See tourist office commissioned Studio F. A. Porsche, which has been operating its headquarters in the city since 1974, to design ten stations around the idyllic mountain town.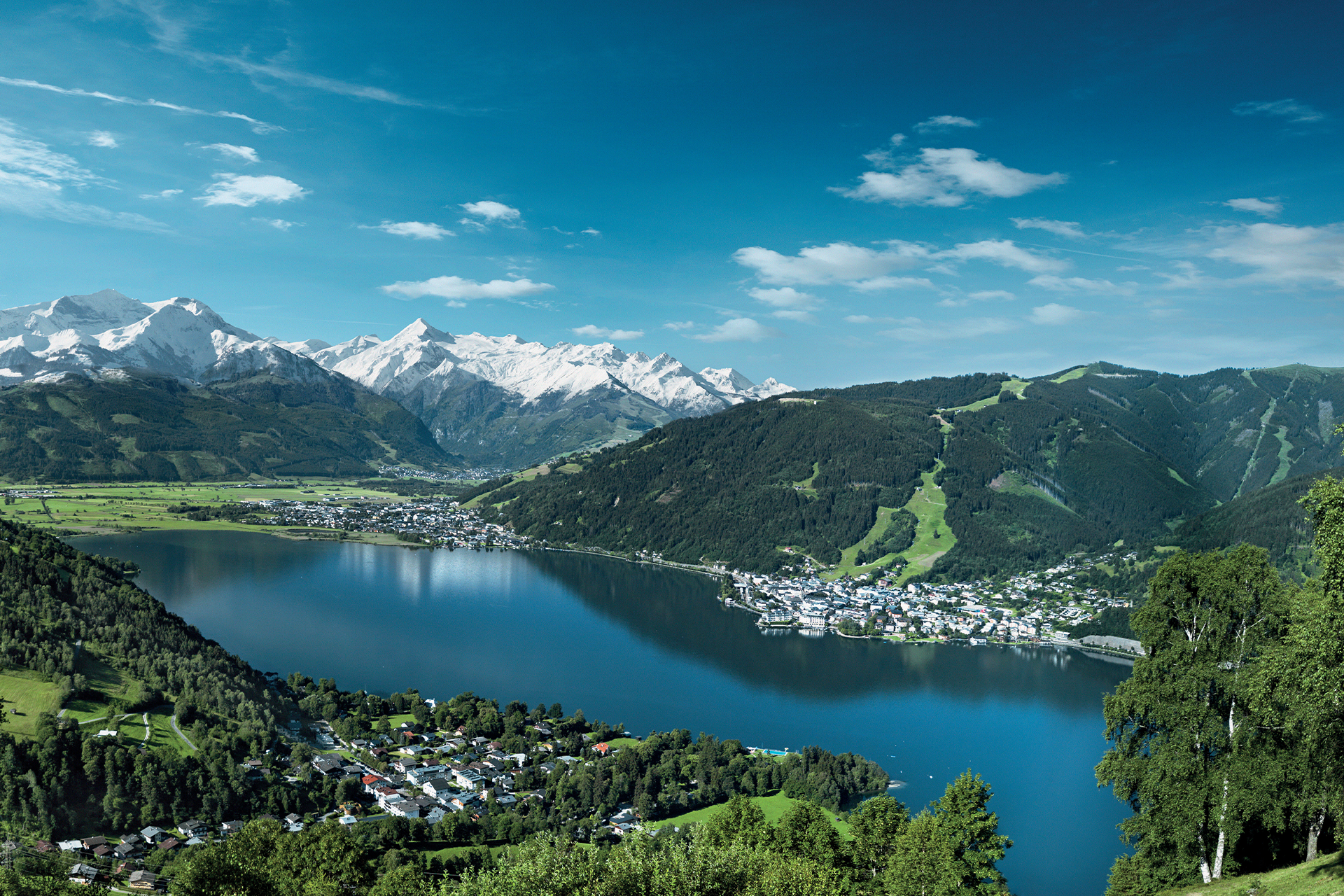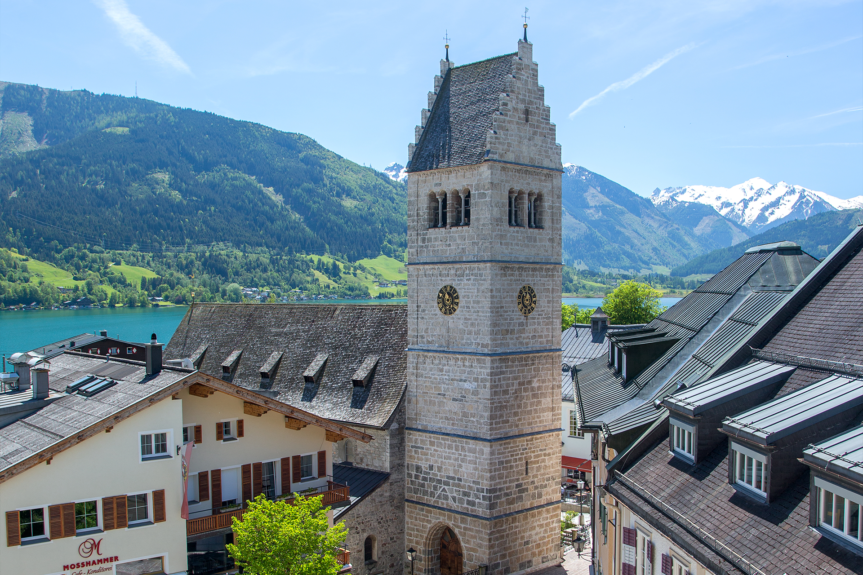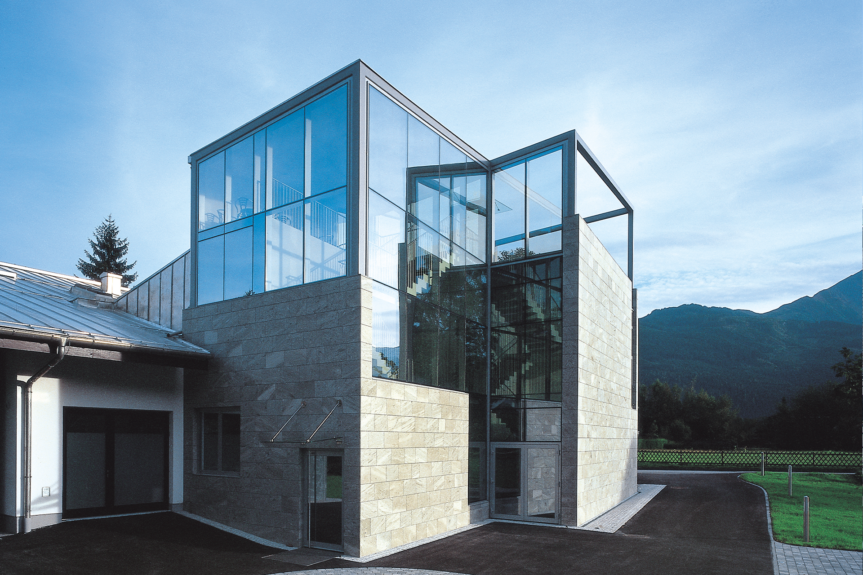 As new attraction, the information pillars should be as easy to use as possible. Therefore, the digital city guide can be downloaded at any of the stations using a smartphone and the supplied QR code, Bluetooth or NFC tags. Visually, the pillars blend harmoniously into their surroundings and are easily recognizable in an urban context as well as on the lake and in the mountains. A striking feature is the base made of solid, local wood, which is manufactured by local craftsmen as an upright column or horizontal bench. The innovative stainless steel unit is reminiscent of pins used in digital maps. Their simple, clear design language makes the columns timeless and elegant landmarks.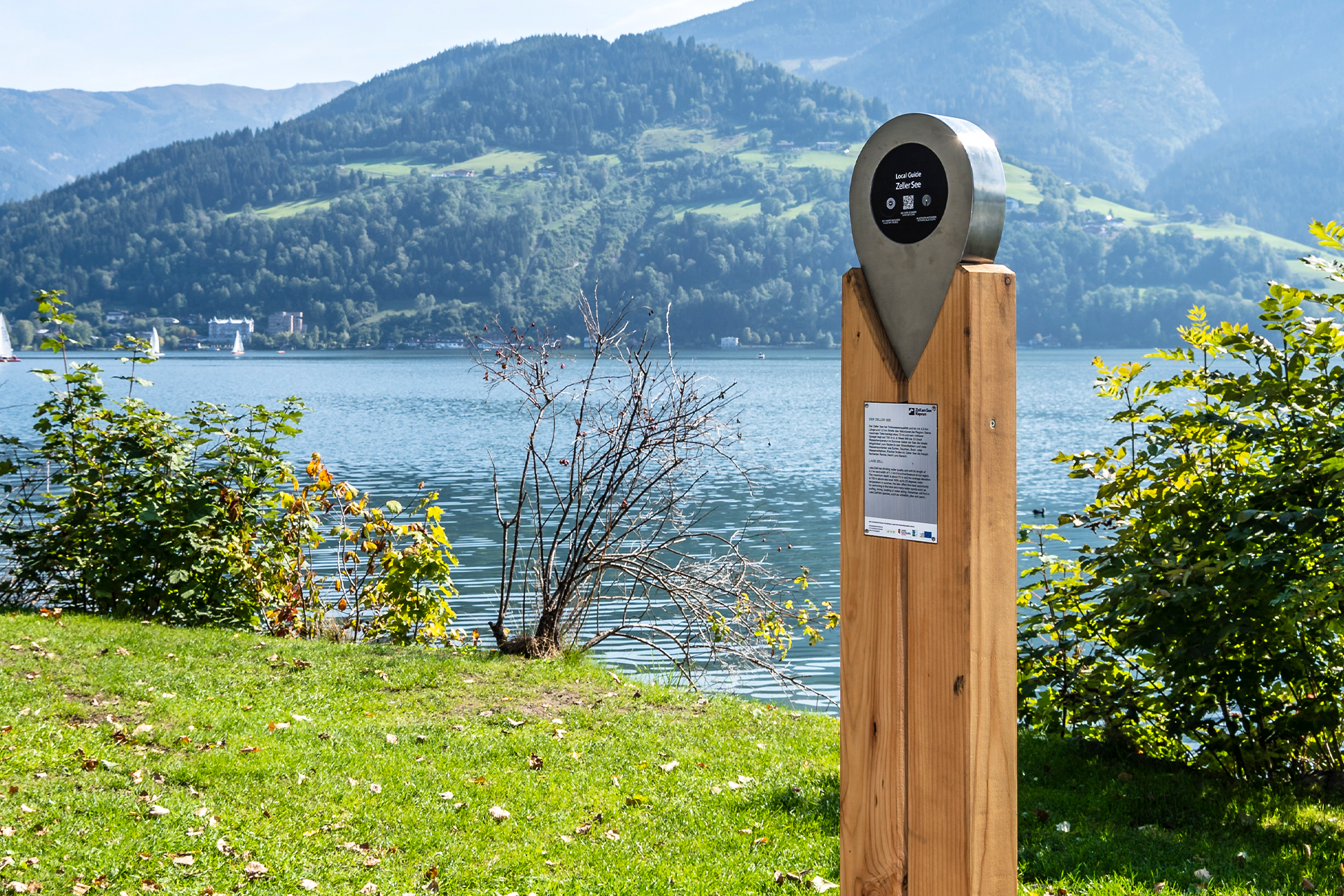 It was exciting for Studio F. A. Porsche to combine the latest communication technologies with high-quality design and mobile storytelling. The new "Local Guide" was created together with the Austrian start-up "xamoom", containing history and anecdotes about the mountain town. Prepared as video, image, text and sounds, the stories by and with personalities from the region are as entertaining for tourists as they are for locals. In terms of content, the ten stops so far follow the highlights of the city: in addition to insights into the Grand Hotel or Rosenberg Castle, the visitor also learns about the first legendary Porsche ice race on the frozen Zeller See – told by Ferdinand Porsche Junior himself.