The Chroma type 301 series was developed in close cooperation with leading chefs. Focus was on function and ergonomics.
The handle is made from 1810 steel, the blade from high quality Japanese pure 301 steel.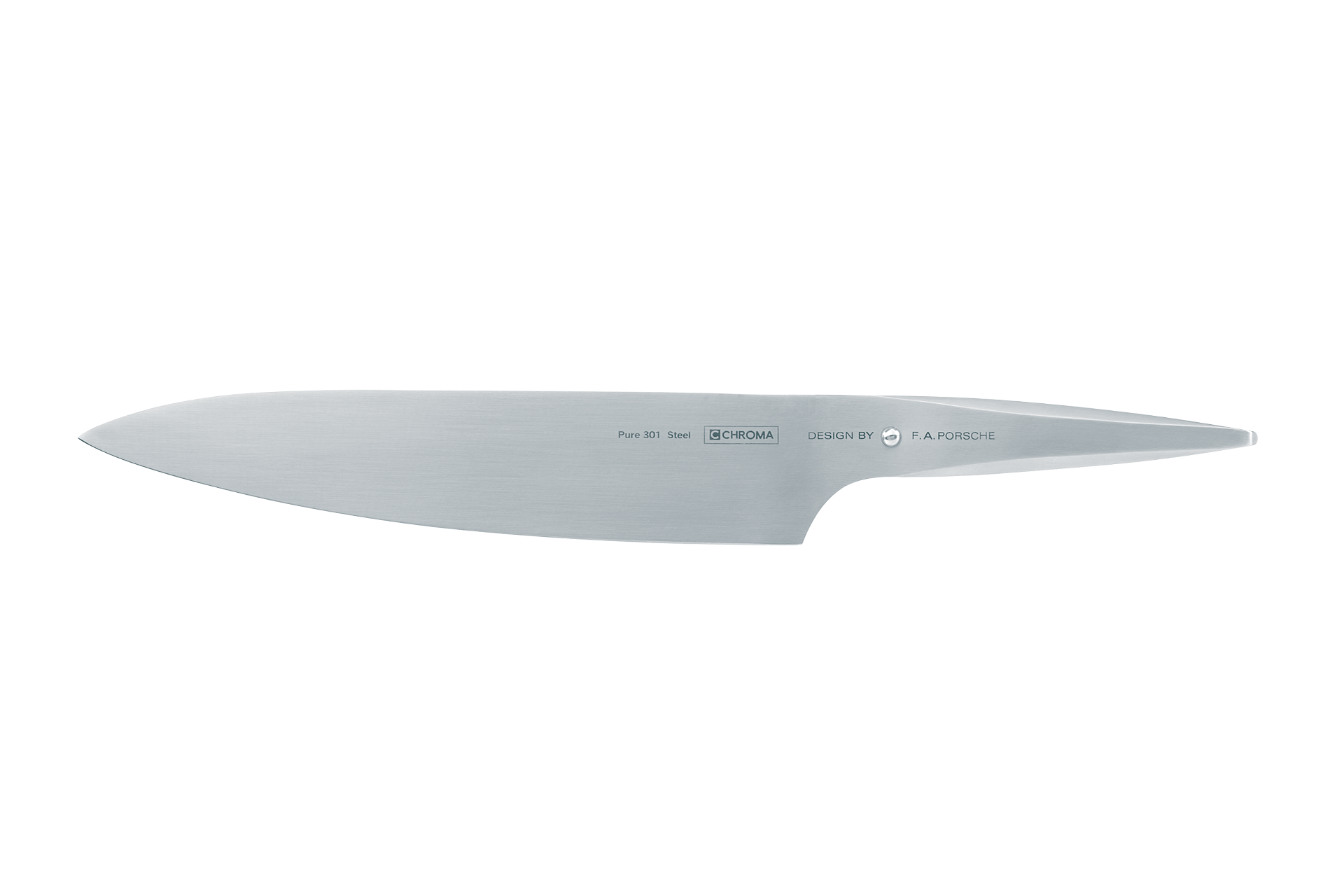 Handle and blade merge seamlessly. Solely the stainless steel pearl signalizes haptic separation and serves as an abutment for thumb and forefinger at the same time.
The design of the handle does not follow traditional rules. Its chamfered form takes into consideration the way professional chefs work by using their knives in many different cutting angles. Instead of one fixed working position this design offers an ergonomic solution for quick and free movement of the knife in the chef's hand.