Innovative functions and aesthetics for the new AOC monitor
The challenge when developing the new AOC monitor was to design a piece which is thrilling to look at from every angle. In terms of practical considerations, the U32U1 offers height and tilt adjustment, screen rotation, the ability to change from landscape to portrait mode and a wall mounting option; plenty of technical trickery packed into a premium design. As a monitor developed specifically with design in mind, the U32U1 is intended for the office spaces of freelancers, creative agencies and small to medium-sized enterprises who, as well as appreciating outstanding functionality, value the aesthetic quality which the monitor brings to their living or working environment.
The core of our design concept revolved around giving the business monitor a visual character which exudes a sculptural, objet d'art aura inspired by furniture design. We challenged and redesigned the rotating and moving parts which make up the monitor's basic structure in order to accommodate all of the practical specifications. A thin tube enables height adjustments to be made and also provides the central axis around which the U32U1 rotates. The stand forms a single unit with the electronics module, and the screen itself is attached to this unit in such a way that it can rotate and tilt freely. As a result, all of the cables remain in the same place without becoming twisted, no matter how the screen is oriented, a feature which delivers convenience and practicality in a neat and tidy design.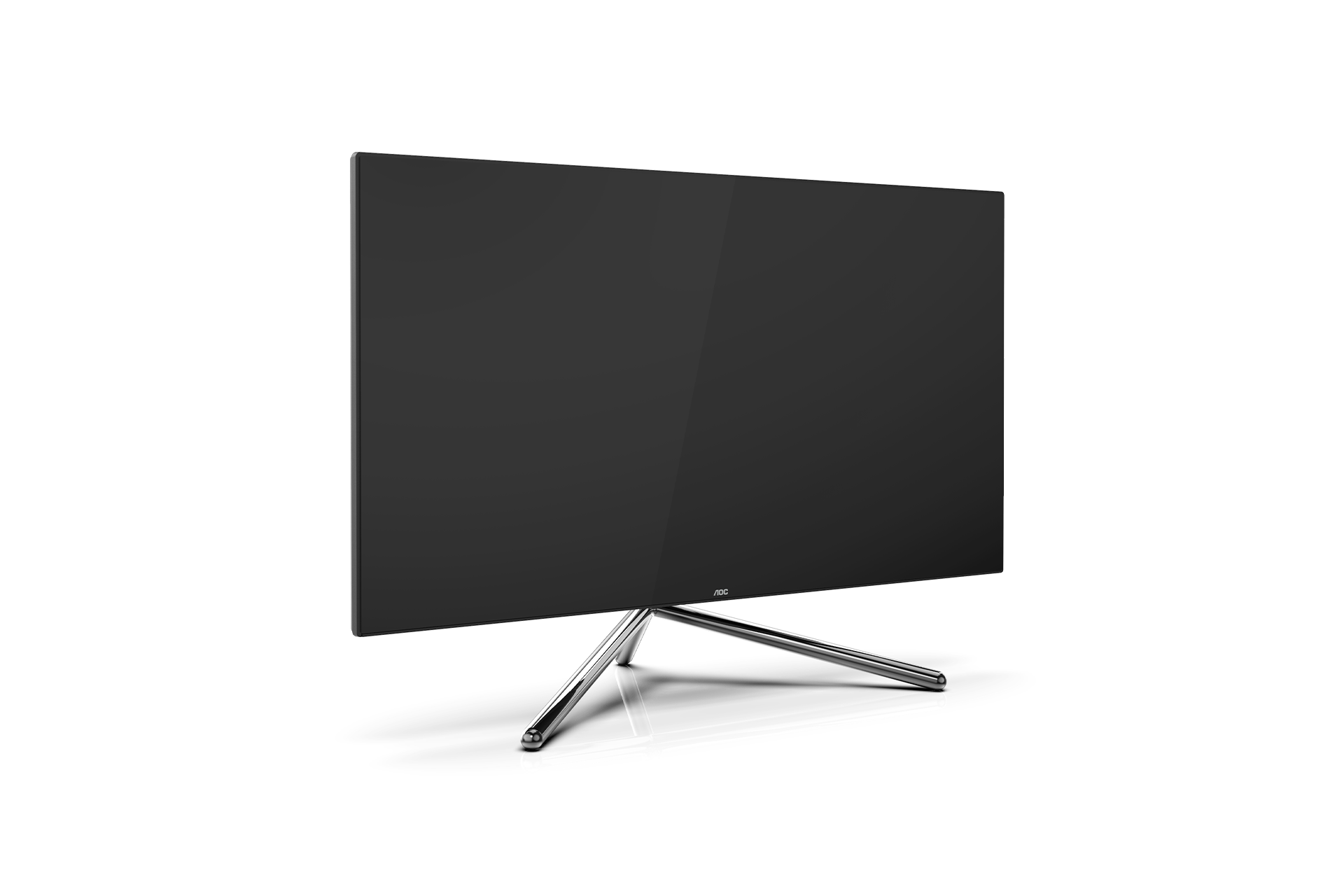 It was difficult trying to keep the diameter of the steel tube as small as possible and leave sufficient space for the rotation mechanism without compromising durability. In order to guarantee the highest level of quality possible, the individual parts of the angled tube are welded by hand. Visually, the three-legged, chrome-plated stand is reminiscent of the polished steel tubular furniture of the Bauhaus era, whose classic materials we utilise to add a novel twist to our modern product. It was particularly exciting for us, as designers, to work on a monitor for which we ourselves are the target group. In the U32U1, we succeeded in perfecting the classic appearance and function of a monitor while creating a timeless design piece with a sleek character.