Efficiency, security and clear-cut design for the Oslo metro
Our expertise in ergonomics, functionality and security played a crucial role in designing a new metro for the city of Oslo. In 2002, we developed the new light rail train for Norway's metropolis, which is still known as one of the greenest cities in the world, in close cooperation with Siemens Transportation Systems and the city marketing. The clear, subtle look of the train in combination with its modern technology were designed to embody the trailblazing image of the city. Along with a colour palette based on the existing corporate identity of the city, we designed special fabrics and structures for the seats, which feature the logo of the operator in the graphics. The interior is characterized by the contrast between the light-colored bars and the dark seats.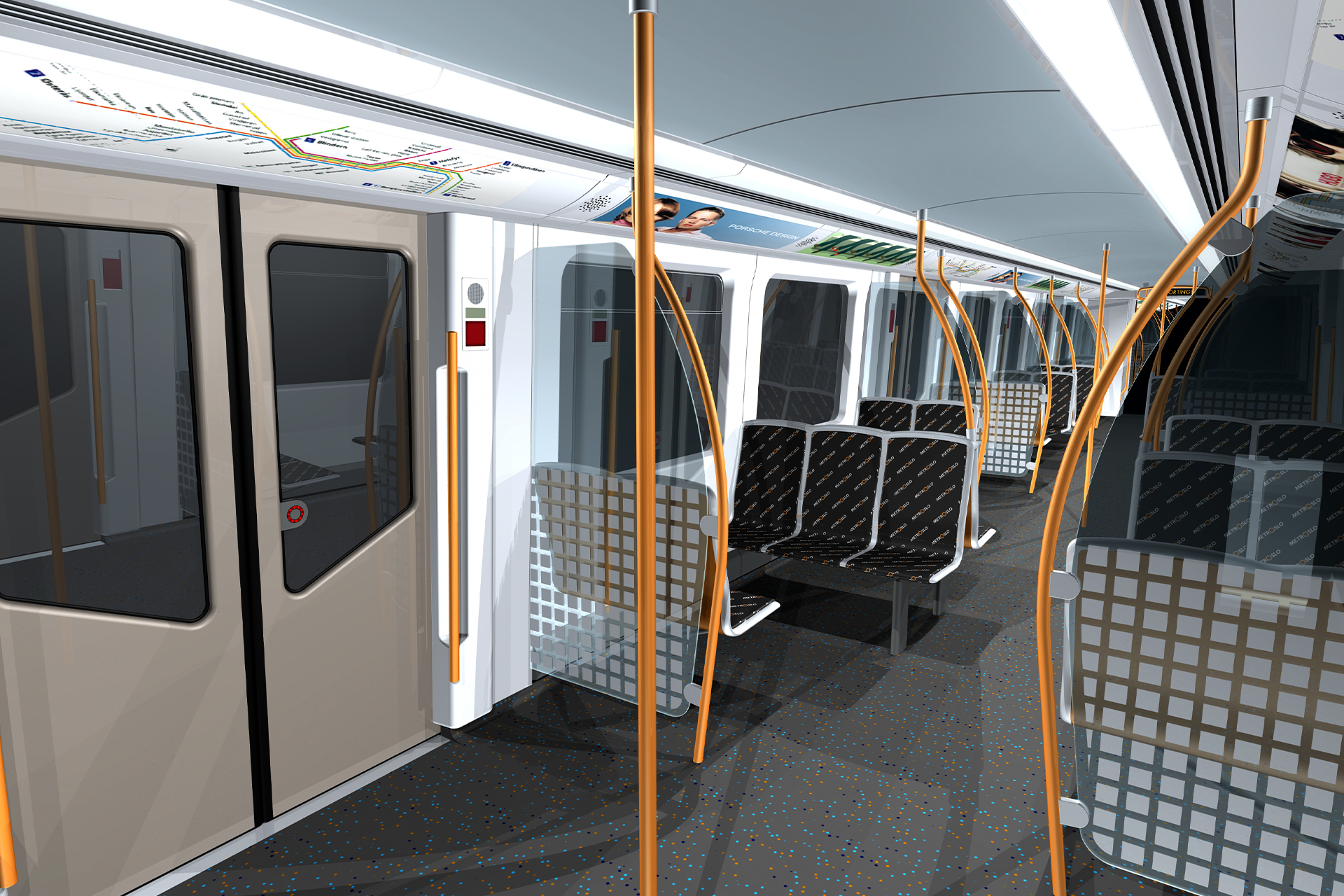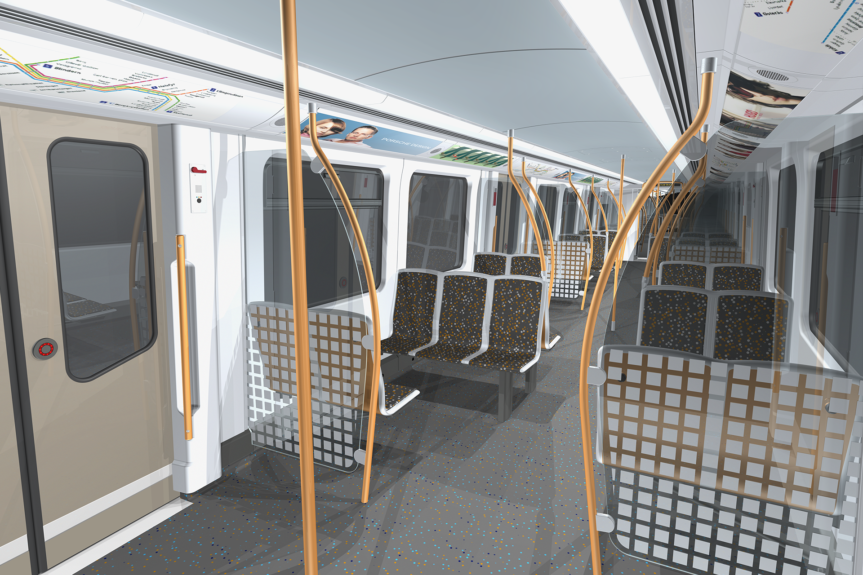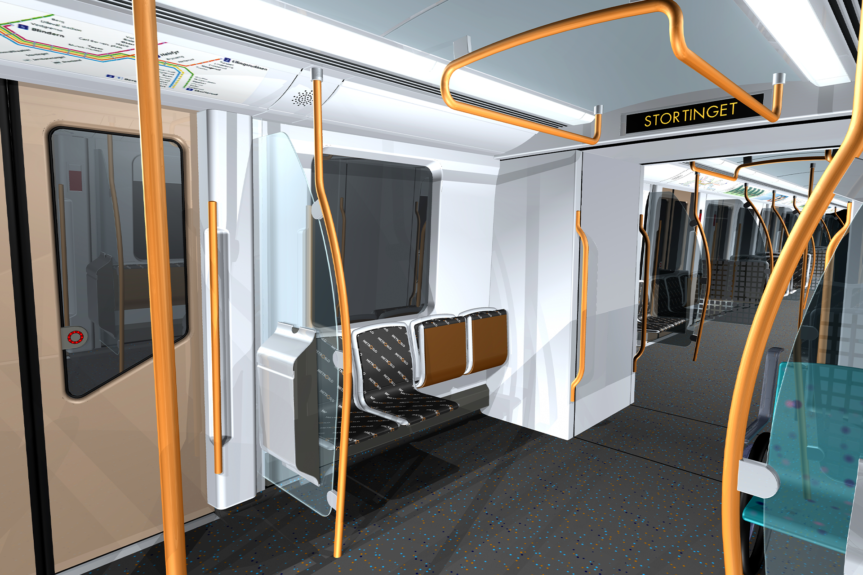 The use of straight lines as well as its compact form determine the outer appearance of the train. In order to clearly mark the boarding areas, we chose different colours for the graphics on the doors. This serves both the security and efficiency, since the trains are supposed to only make a short stop in the stations and the traffic is meant to flow smoothly. One of the main technical innovations is the first-ever use of LED technology in train lighting. In addition, a complex folding cockpit allows for the evacuation of passengers through the front of the vehicle in an emergency – an innovation which we developed together with the driver's union in Oslo. Thanks to the side position of the monitors, the front area can be opened in an emergency and the passengers can exit the train in just a few seconds. The Oslo metro combines subtle, minimalist and Nordic-inspired design with the highest standards of security and efficiency.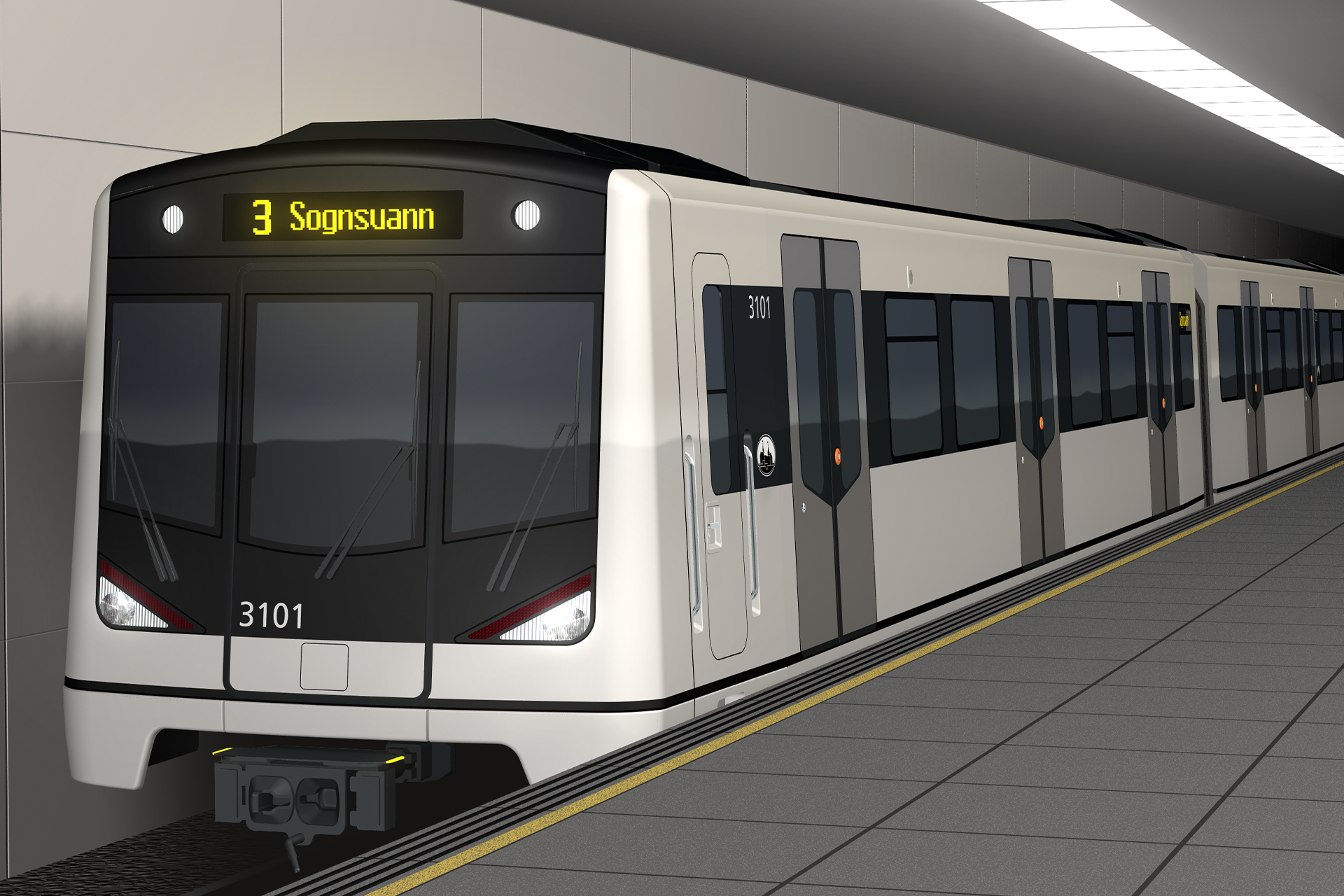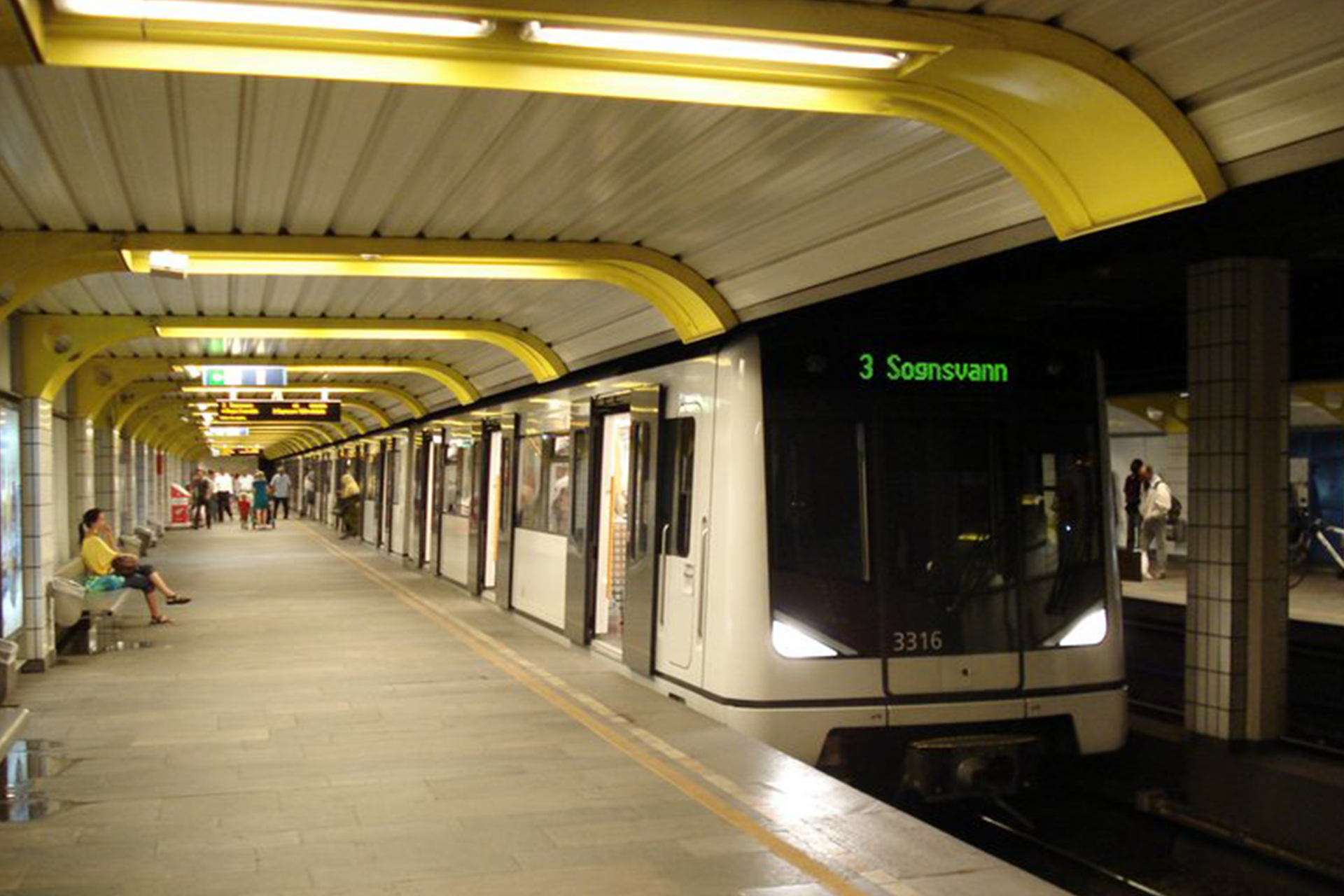 Facts
Siemens Transportation Systems