Porsche is planning to set up a network of fast-charging stations along Europe's most important transport axes. With this goal in mind, the first Porsche Charging Lounge opened as a pilot project near Bingen on the Rhine. Here, six 300 kW direct current fast charging stations and four alternating current charging points with 22 kW each are available. With the barrier-free, modern and sustainable design of the lounge, Studio F. A. Porsche laid the groundwork for further stations to follow in Germany, Austria and Switzerland.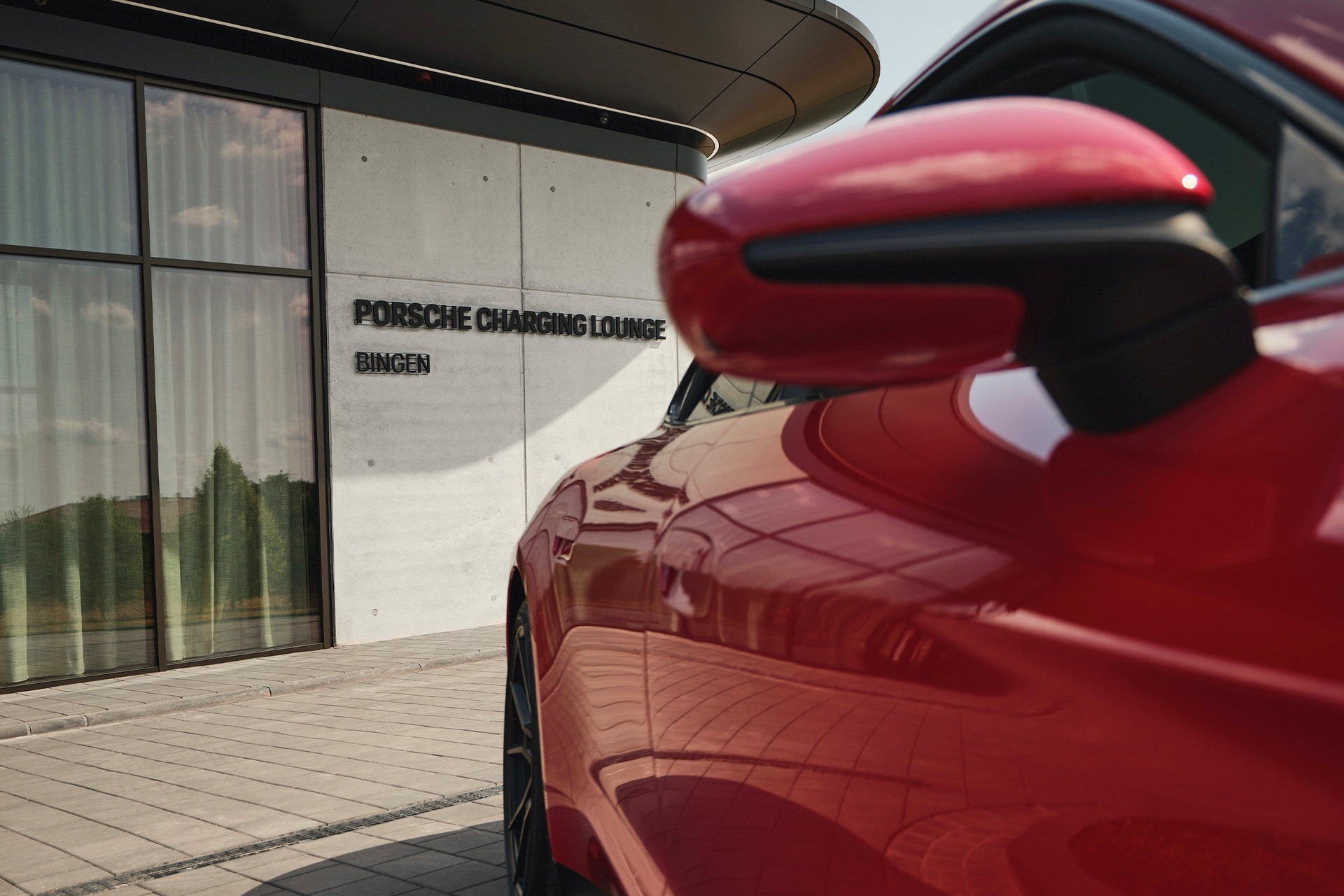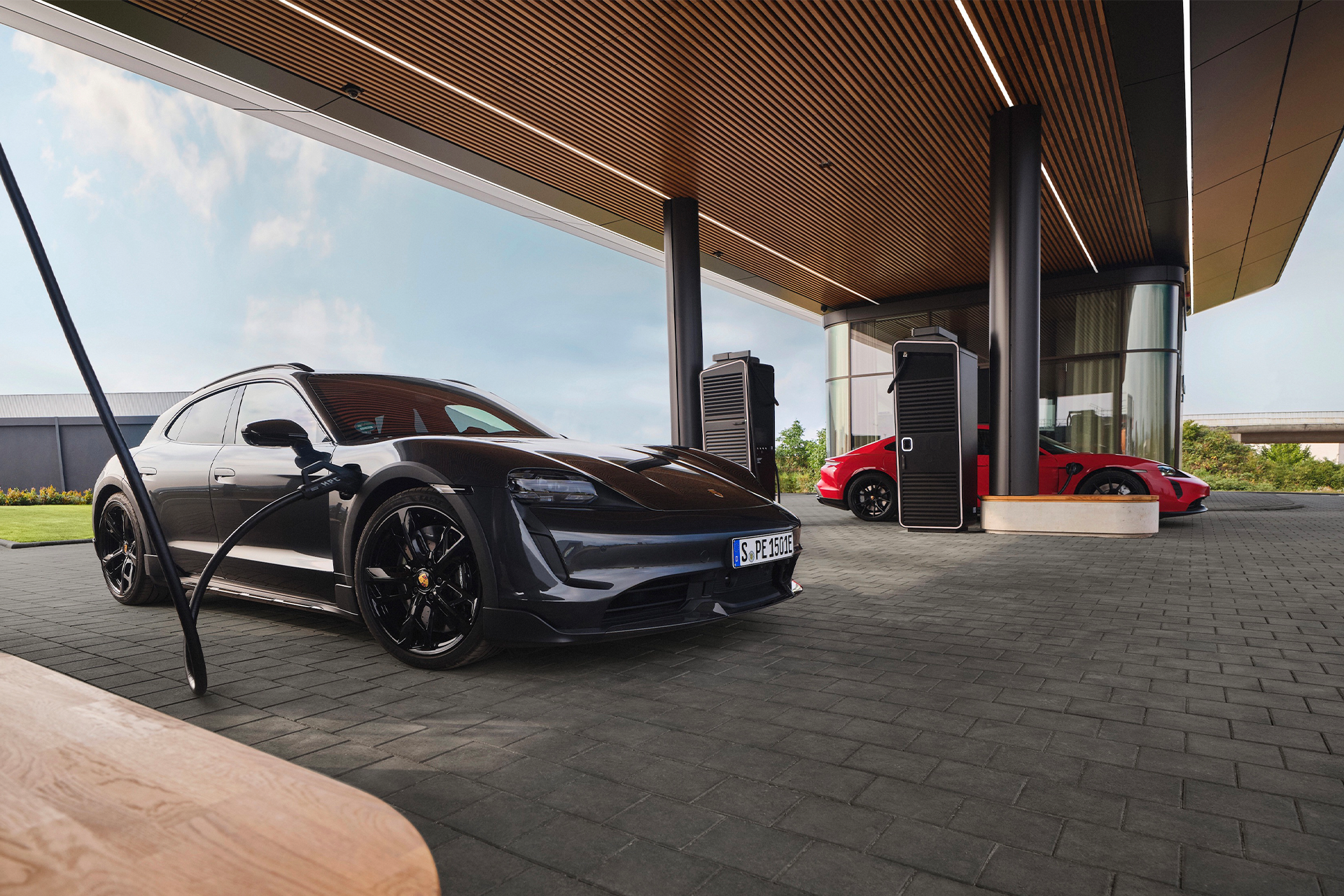 The iconic design underlines the special character of the exclusive fast-charging station. The pilot site in Bingen is intended to show what the future could look like. A slim, visibly floating roof connects the charging station to the building. The lounge is glazed from floor to ceiling creating a smooth transition between inside and outside. Light colors and light woods create a feel-good atmosphere in the interiour. To ensure a pleasant stay, the lounge area features modern sanitary facilities and a wide selection of soft drinks and snacks.
The first Porsche lounge in Rhineland-Palatinate is equipped with heat pump heating and air conditioning and operates independently of fossil fuels. A photovoltaic system on the roof supplies part of the electricity required. A digital building management system optimizes power consumption, for example by automatically dimming the lights when no guests are on site.