Accessibility in the bathroom has never been so beautiful
In this new accessible bathroom series by Studio F.A. Porsche for KEUCO German engineering meets premium interior design.
What is striking about the entire KEUCO AXESS accessible series, Design by Studio F. A. Porsche, is the clear lines of all products – from the folding support rail to the railing system for the shower and the grab rails, right through to the stool. The reduced design, focused on the essentials, combines aesthetics and barrier-free functionality in a stylish and innovative way. At the same time, the special functionalities are not immediately obvious. Design lovers who want to see accessibility integrated in the bathroom will be surprised here: products with a minimalist appearance – design that inspires.
Good design must be honest
Our desire was to meet the highest aesthetic standards while still integrating the specific needs of an accessible bathroom system. Develop barrier-free bathroom products from a completely new angle in very clear, aesthetic forms that are timeless, permanently perceived as beautiful. With the claim to achieve the special, down to the smallest detail, and make it technically possible, this product series combines German engineering and the highest quality.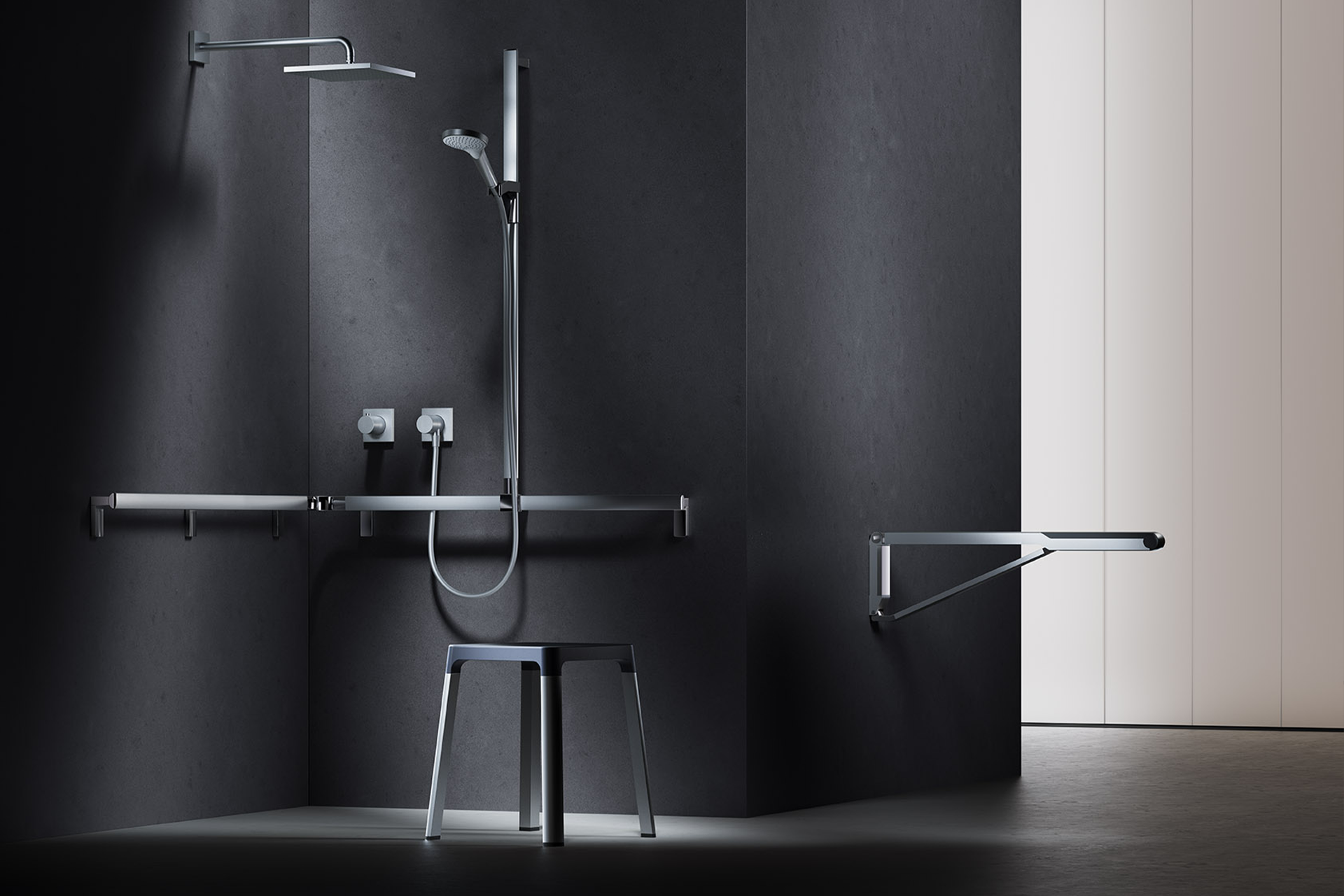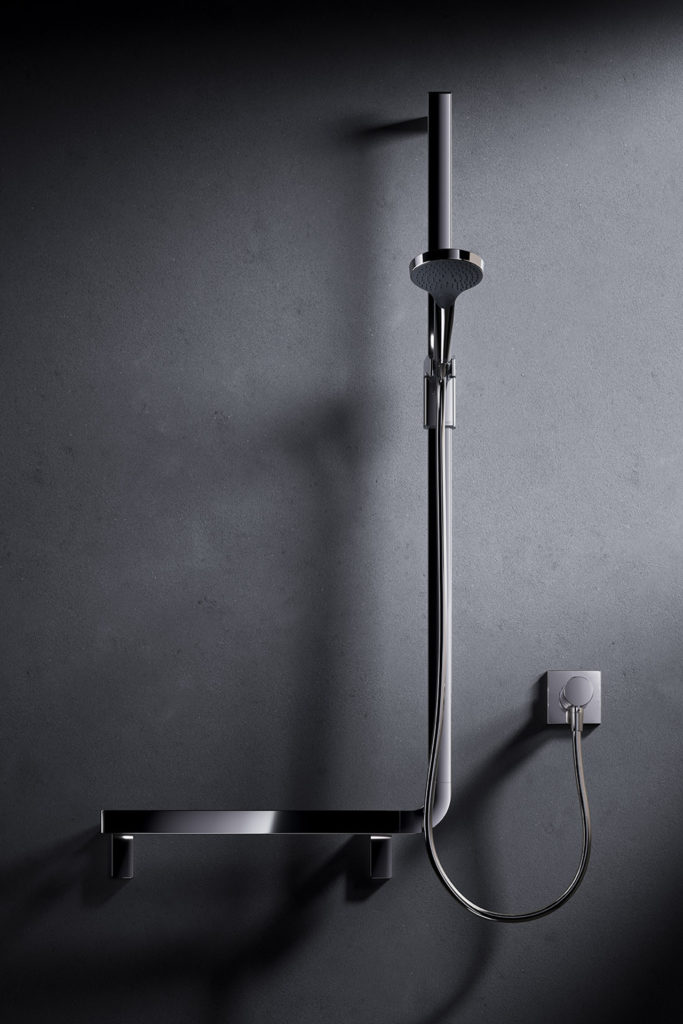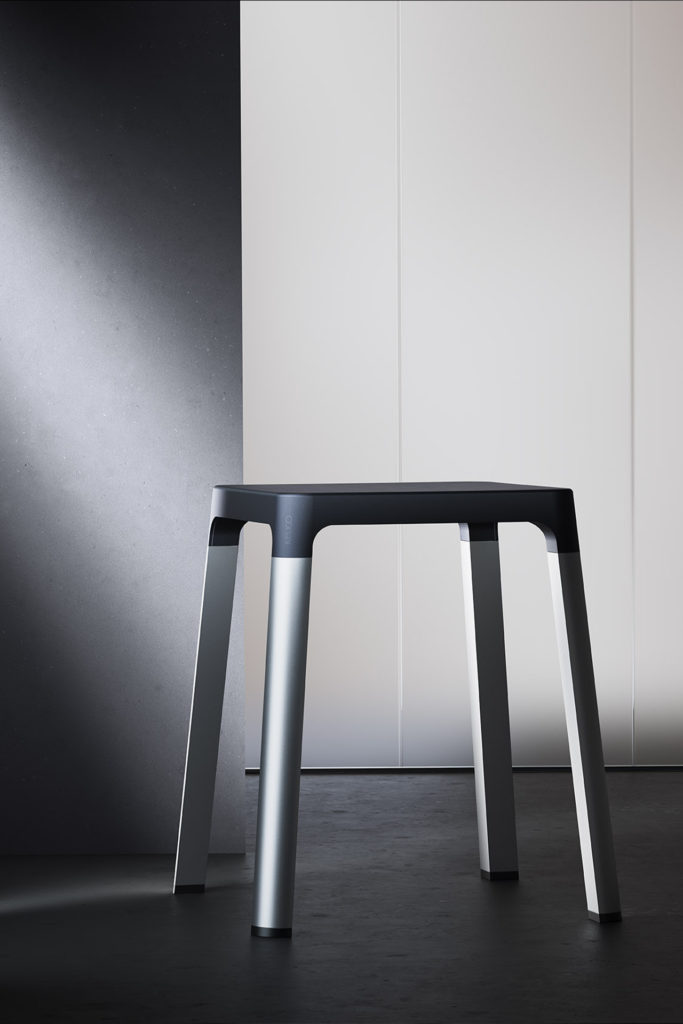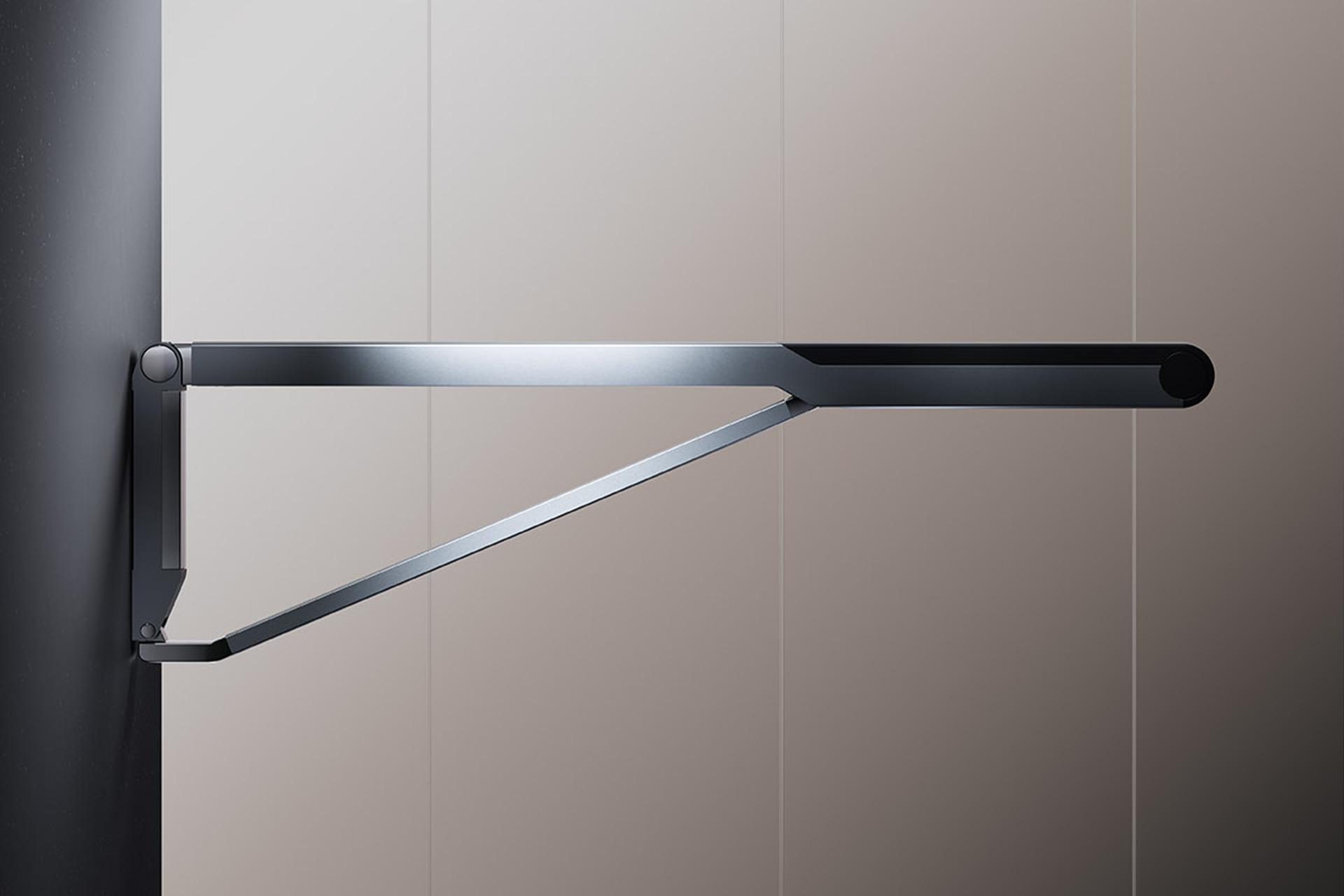 Accessibility meets design: for high-quality bathrooms in the contract and private sectors
KEUCO AXESS, Design by Studio F.A. Porsche, is designed for barrier-free bathrooms in the contract and private sector, e.g. in high-quality healthcare facilities such as hospital and care areas, in hotels as well as in one's own home. KEUCO AXESS is a sustainable and intergenerational concept made of high-quality materials in a beautiful and timeless design. KEUCO AXESS stands for comfortable and safe use of all bathroom areas – not only for the elderly, those in need of care or people with a physical handicap, but for all generations. Intelligent details support independence and autonomy in the bathroom; all people and age groups can benefit from comfort-enhancing functionalities. What is a useful aid for one person is an additional comfort for another, such as taking a shower while sitting down.
A barrier-free bathroom brings many advantages, regardless of age and physical constitution. A bathroom without barriers gives special home value and quality of life, is comfortable, future-oriented and, thanks to the unique design of KEUCO AXESS, Design by Studio F.A. Porsche, also extremely visually appealing. This turns barrier-free bathrooms into bathrooms for people of all ages and for all life situations. More and more building owners in the commercial sector, architects and planners, and also private individuals who are renovating or refurbishing are therefore already opting for barrier-free solutions. They not only increase comfort and safety in the bathroom, but also the value of a property – and with the unique design of KEUCO AXESS even more.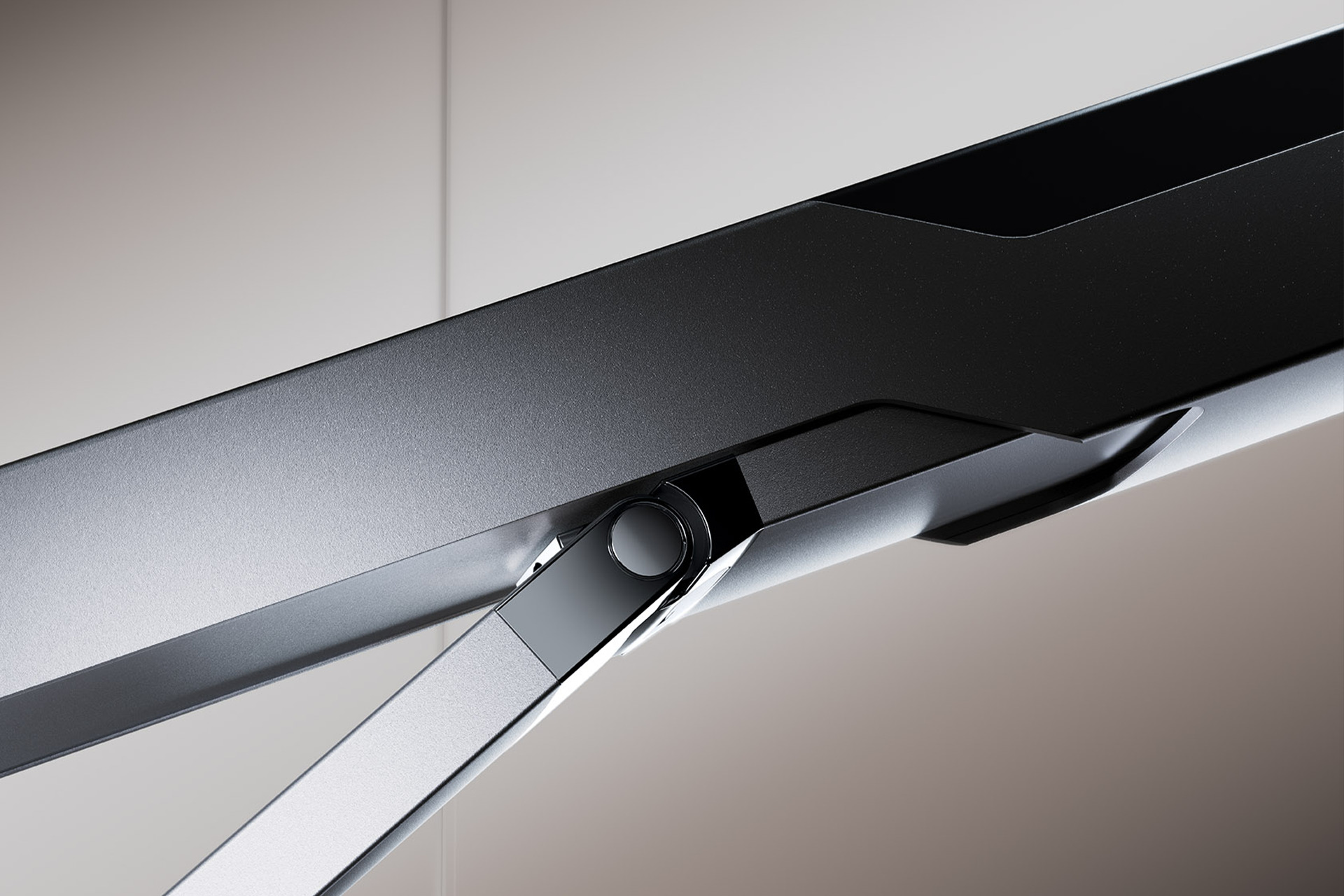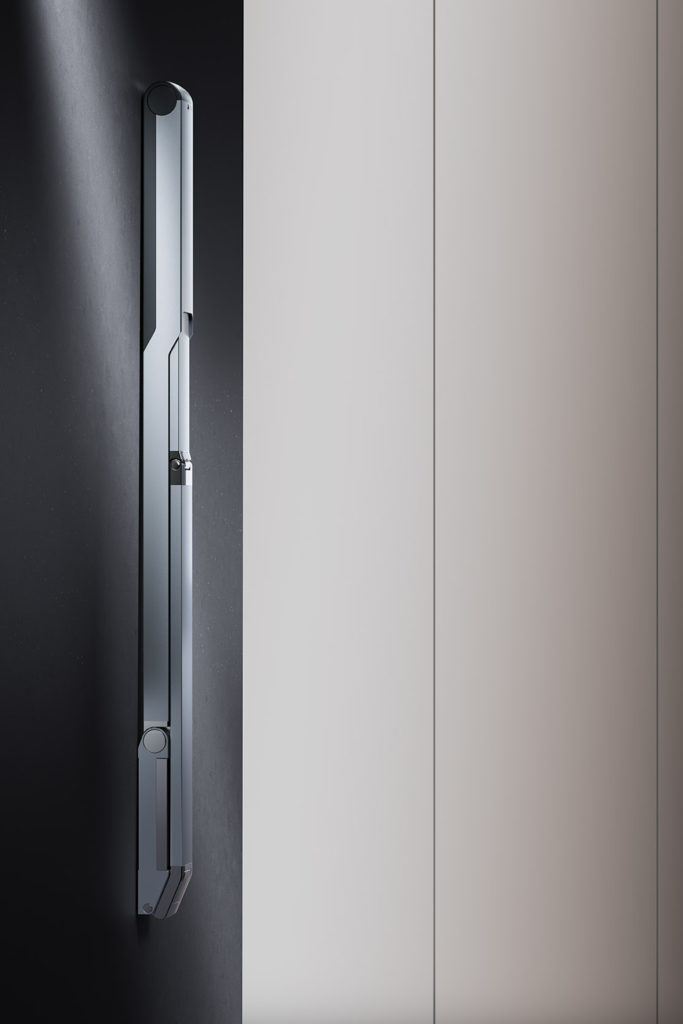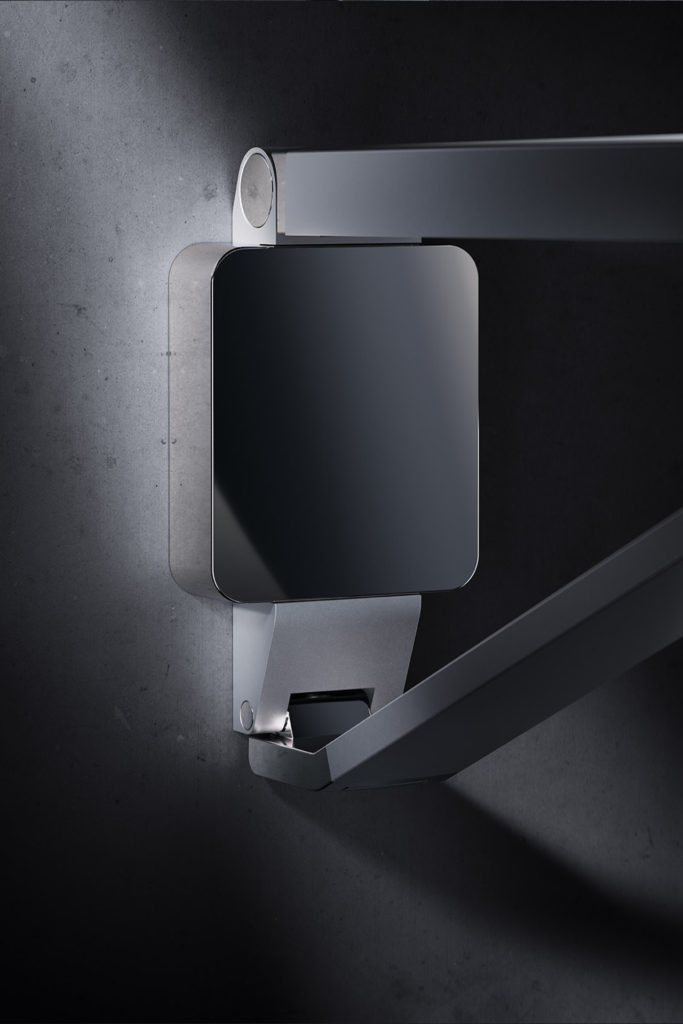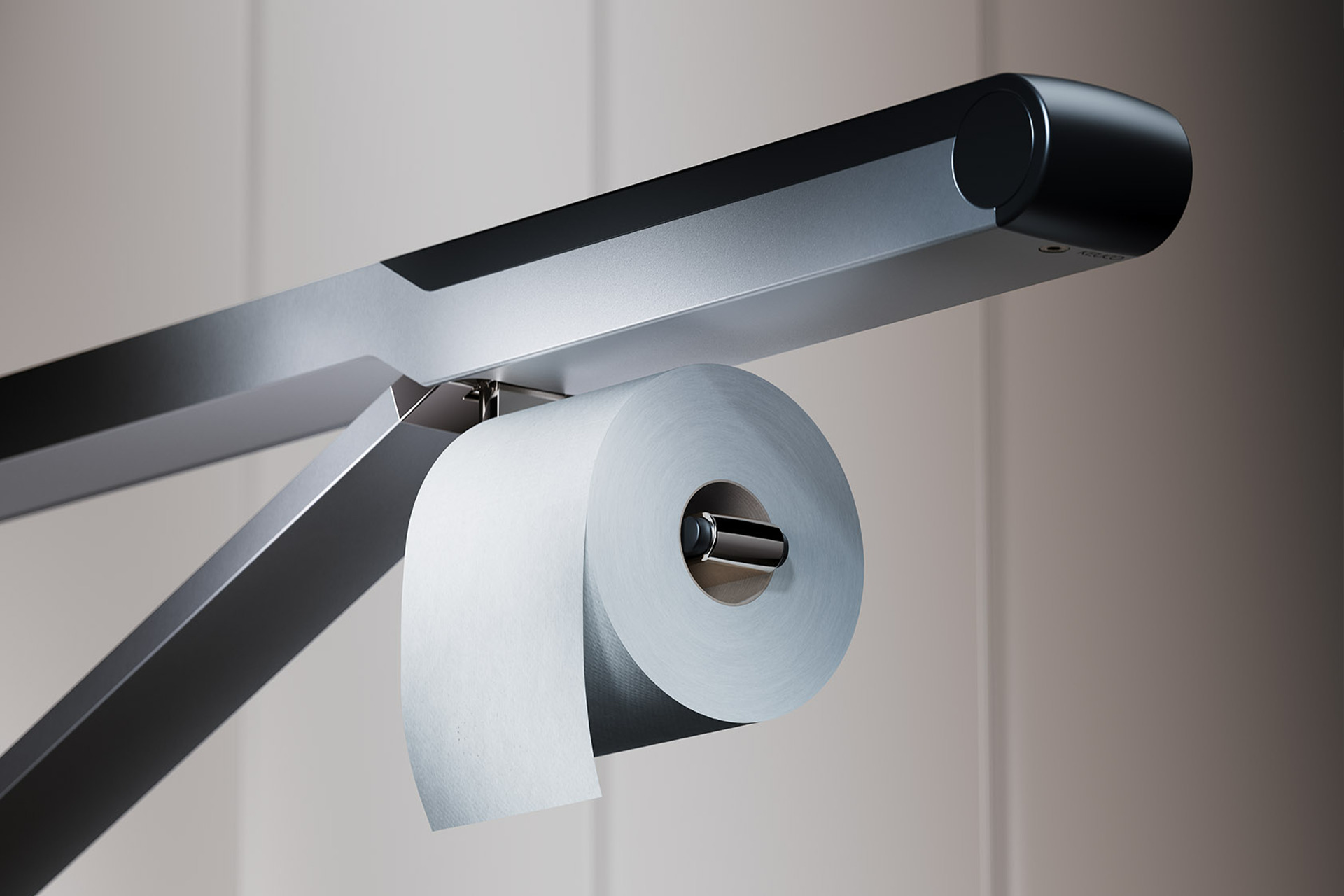 Elegant on the wall: a folding support rail like no other
Who says that good design has to stop at folding support handles? Studio F.A. Porsche has developed a strikingly beautiful and unique solution with KEUCO – the special highlight of the barrier-free KEUCO AXESS series. The visually appealing folding support handle stands uniquely flat against the wall when folded up. Folded stylishly against the wall in this way, it looks nothing like previously known folding support handles, and is even barely recognizable as one.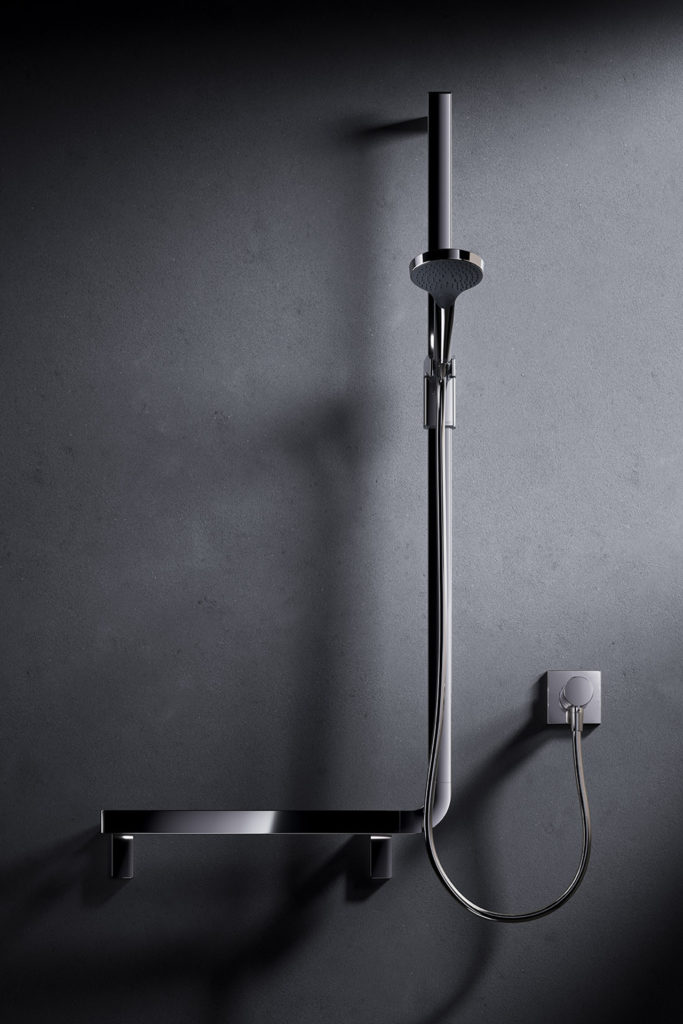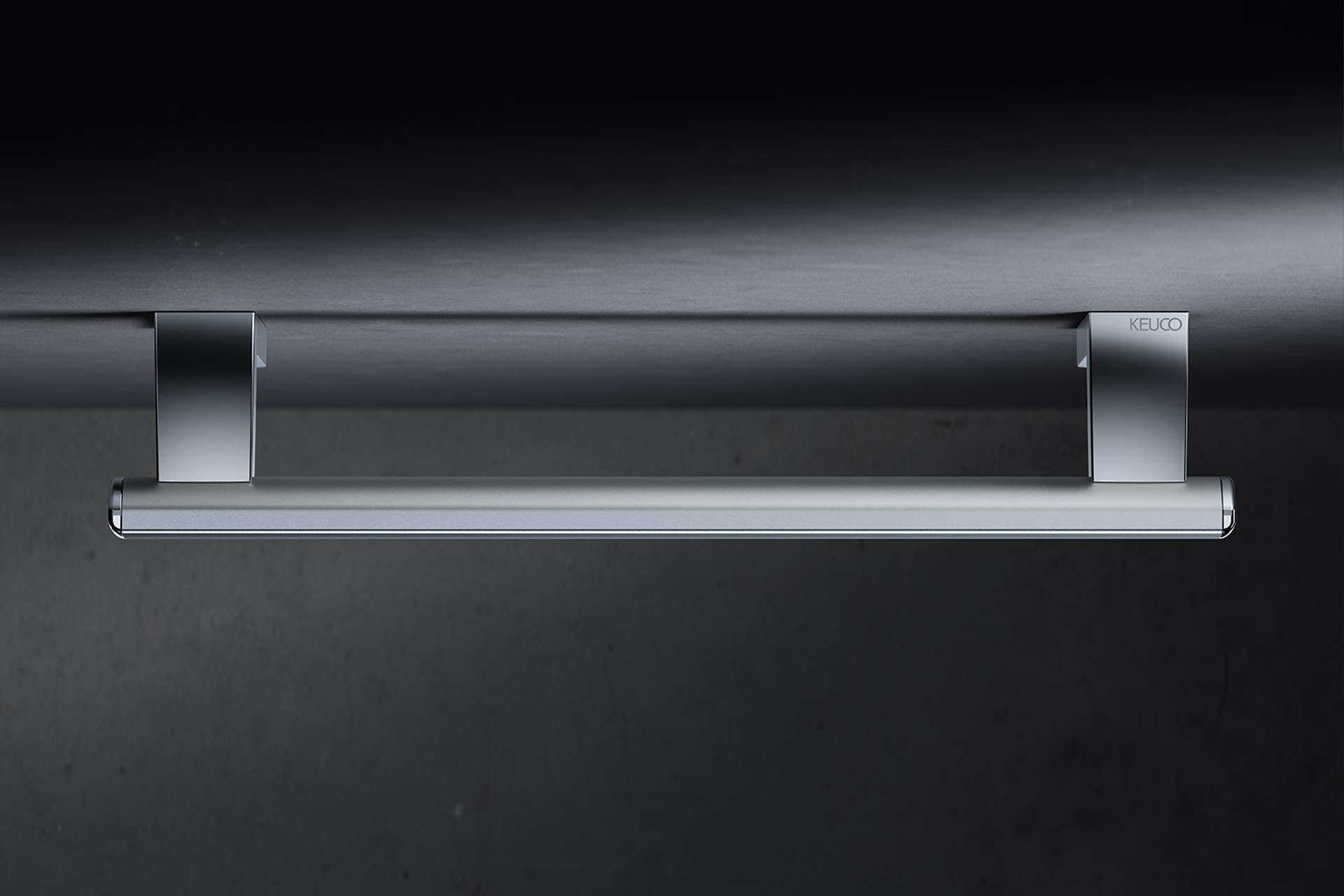 Beautiful design that provides support at the same time
The railing system and grab rails of the KEUCO AXESS series are characterized by their reduced design. The versatile range provides support and safety in the shower and bath, at the washbasin and WC. Despite high stability when holding and supporting, the design appears light and elegant. At the same time, the design also impresses with its high ergonomic quality.
At the front, the design of the grip surfaces is kept in a flat rectangular band – with flat surfaces and precise edges. At the rear, the railing/grip system and grab handles are ergonomically shaped in a semicircle – for optimized gripping. The oval-rounded back adapts ideally to the hand when gripping and has the advantage that the hand hardly has to exert any force when holding on. This ensures safe gripping and a reliable hold.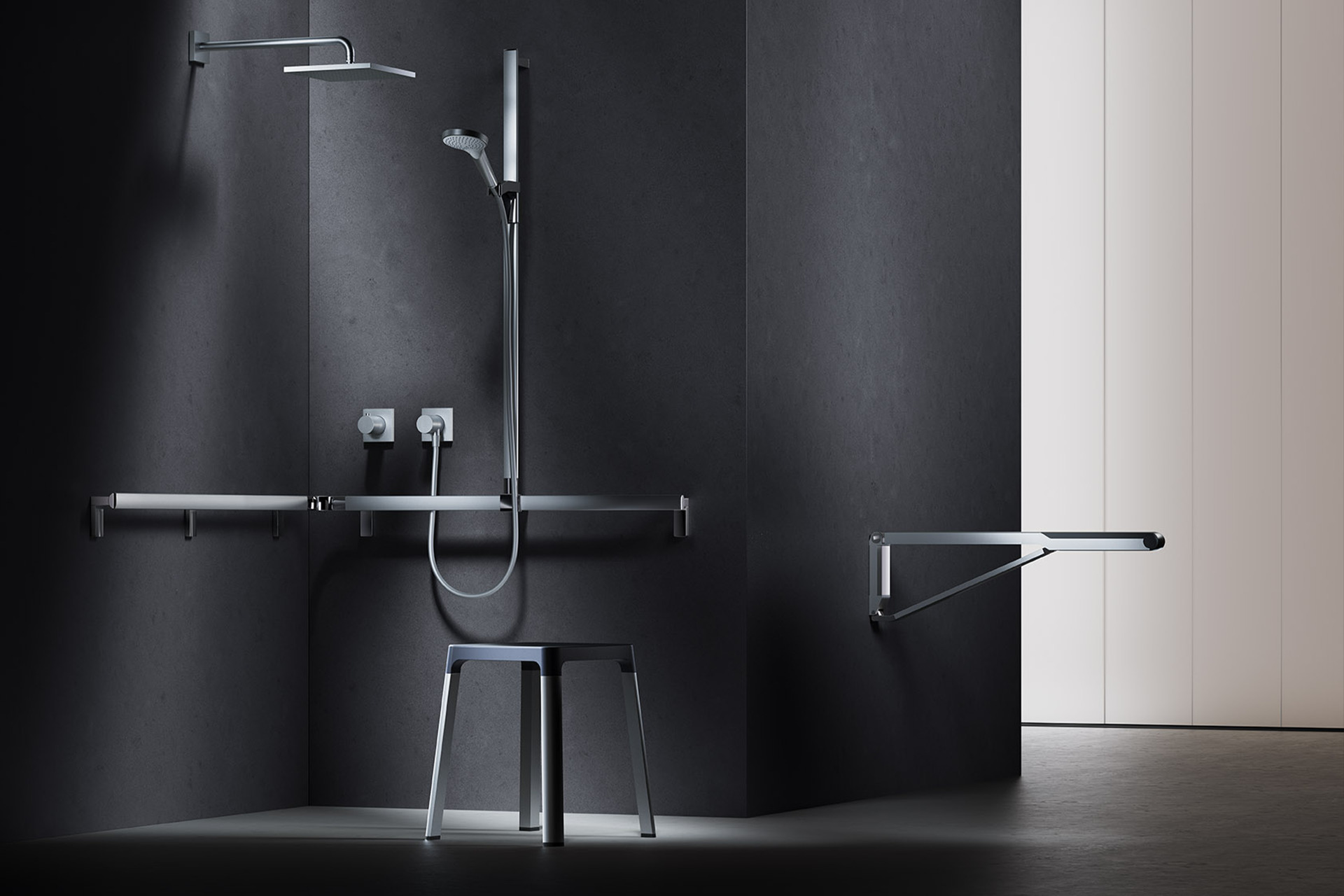 Facts
Accessible Bathroom Fittings Series