In all of our projects, we always test and scrutinise our customers' products in order to improve not only the design, but also to improve their functionality. Understandably, this was incredibly fun for us with Grandhall's outdoor kitchens, since in order to improve the company's top line, first we had to barbecue again and again!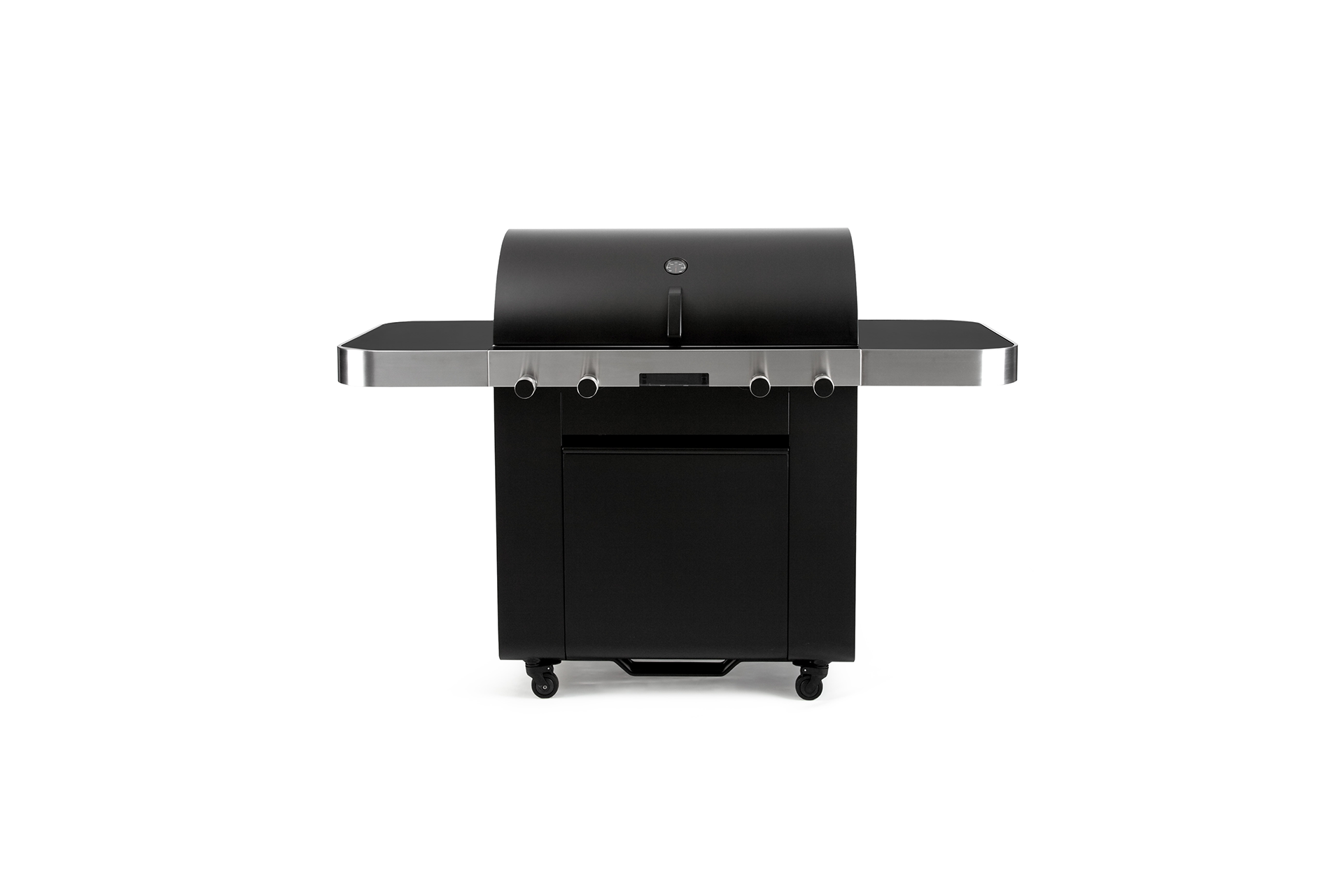 The result is the X-Series from Grandhall, in Studio F. A. Porsche's typical purist design. We used particularly high-quality materials, such as polished granite and stainless steel. Of course we also came up with an idea to enhance the functions of the outdoor kitchen:
In an intensive three-month process with the Porsche Engineering Group, we were able to successfully improve the mechanics of both devices. Instead of having to lift a cumbersome grill hood, as you do with other large barbecues, we moved the pivot of the hood to a position where it can be easily moved around its own axis. This mechanism is also cleverly assisted by spring force. These features culminate in an outdoor kitchen whose form and function will make every barbecue aficionado's pulse race.