Focus on functionality
Tablet press for the world market leader Fette Compacting
Because tablets can be precisely dosed, are inexpensive to produce and easy to administer, they are the most widespread form of administration in the history of medicine. During our second cooperation with Fette Compacting from Schwarzenbek we experienced that the production of tablets can indeed be exciting. As part of a medium-sized group of companies, Fette Compacting is the global market leader in the production of tablets.
We were asked to develop a new design language for the "F10i" series of tablet presses that should be as innovative as it was intuitive, integrative and intelligent. The aim was to create a new look for the globally successful i-series, which is characterized by its flexibility, high performance and reliability. Central to our design was the solution orientation of the design.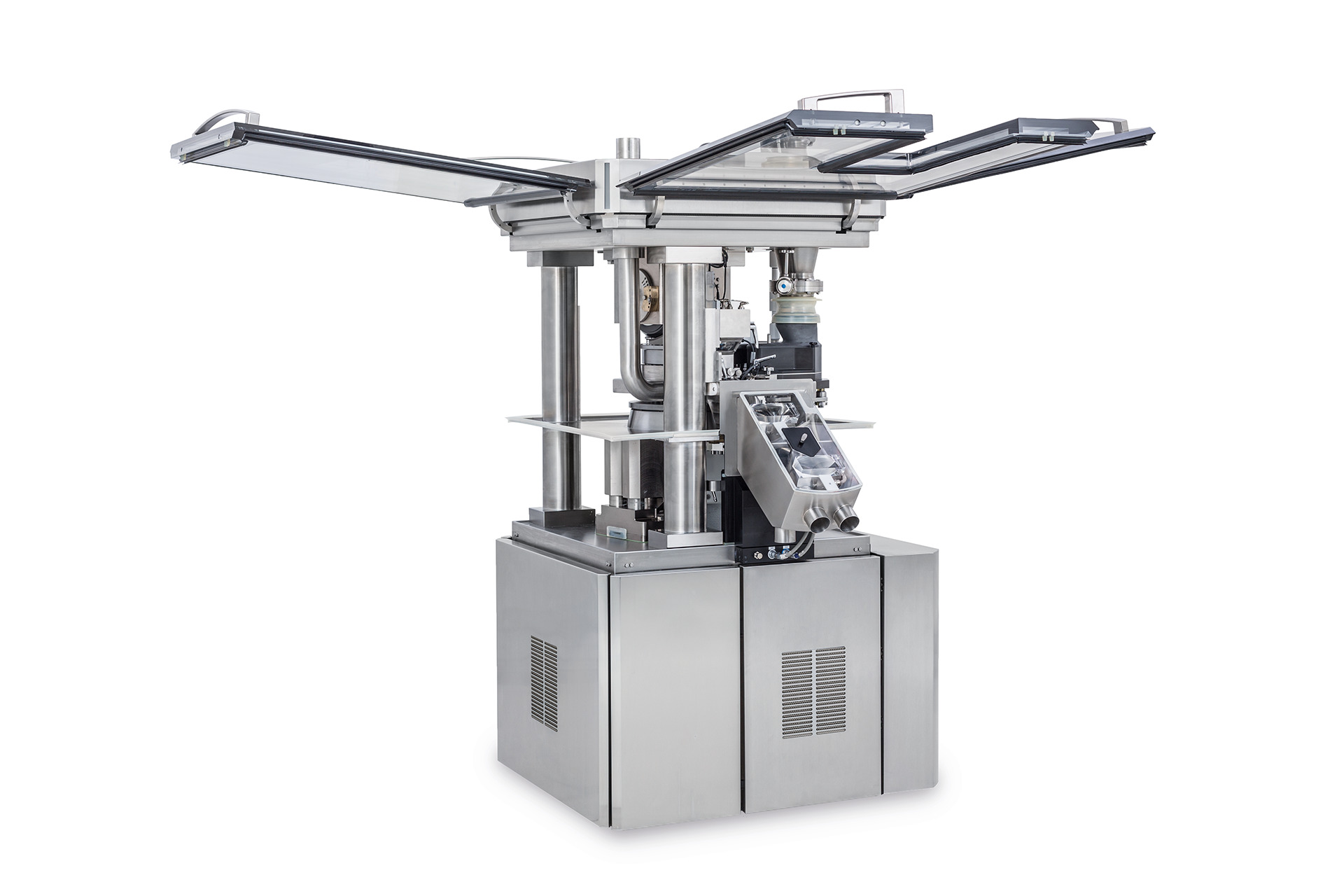 In an initial analysis of the existing series, we determined the essence and DNA of the design elements and product criteria. Our new design is intended to optimize and simplify the cleaning process of the machine. After each production round, the presses have to be cleaned extensively, both inside and out. Thanks to an efficient design, we were able to optimize the inside of the press reducing a large proportion of the cladding elements and achieving a reduction of surface that need to be cleaned of around 70 percent.
We developed a clear, reduced design with vertical, spanned chamfers on the four edges. We derived the placement of the LED light for the operating state from the extension of the parting line. Thanks to the tinted acrylic construction, production costs could be reduced and the view into the process area made both more modern and larger.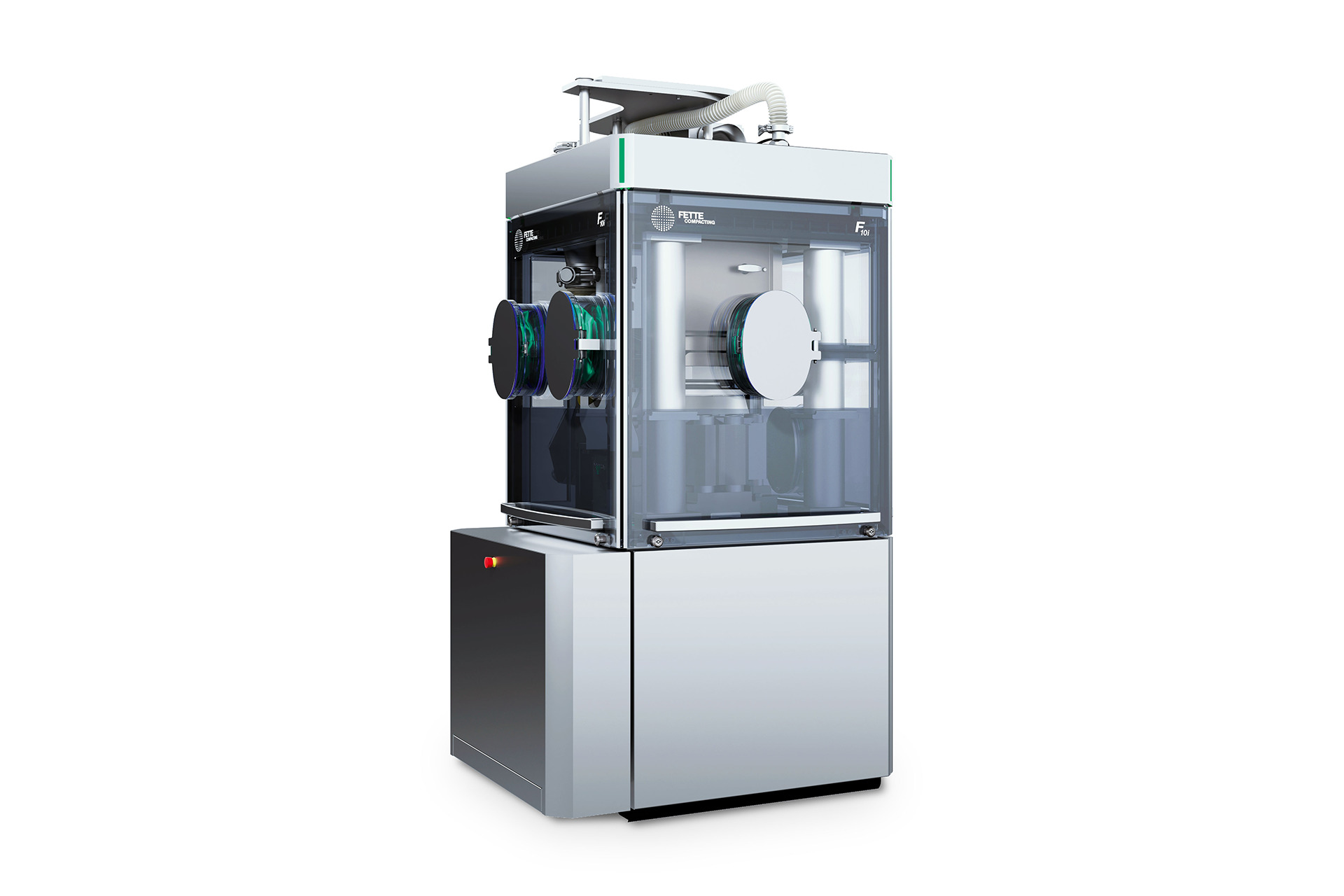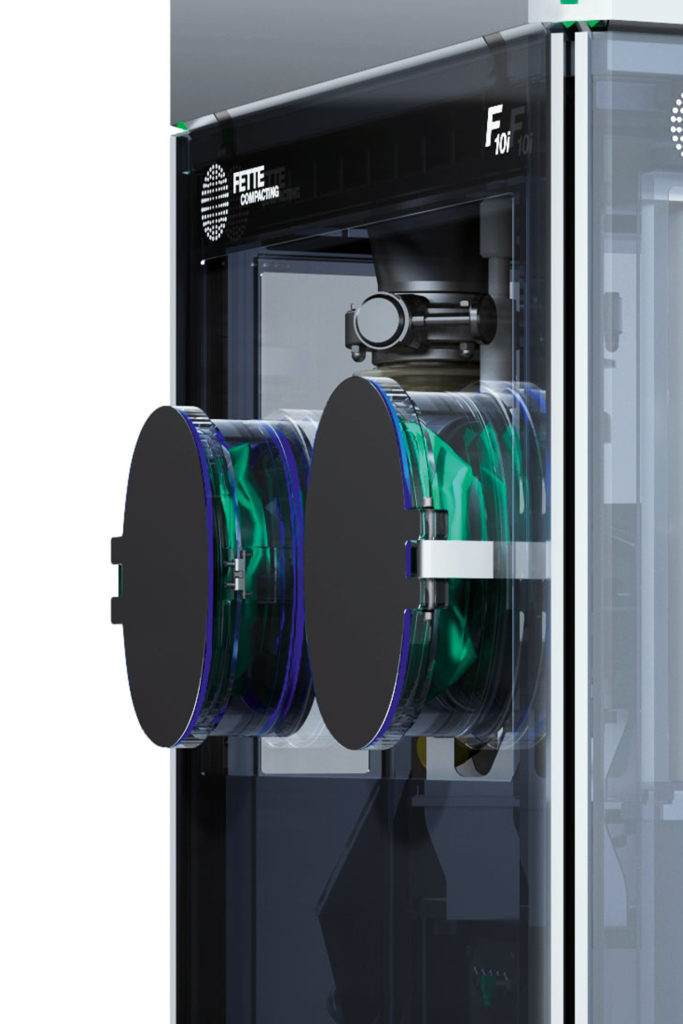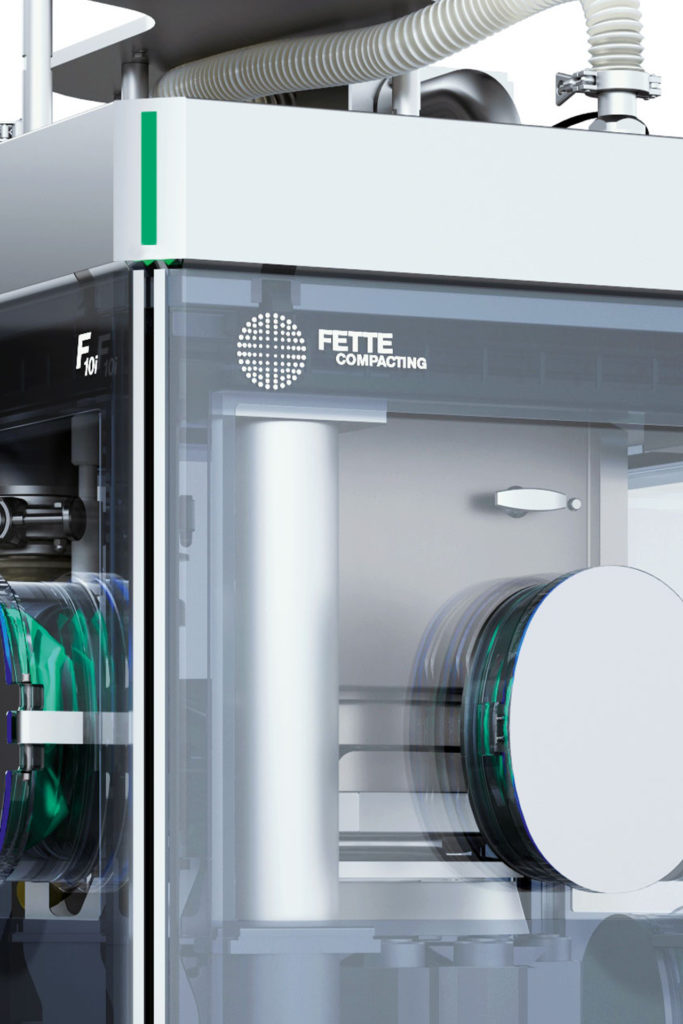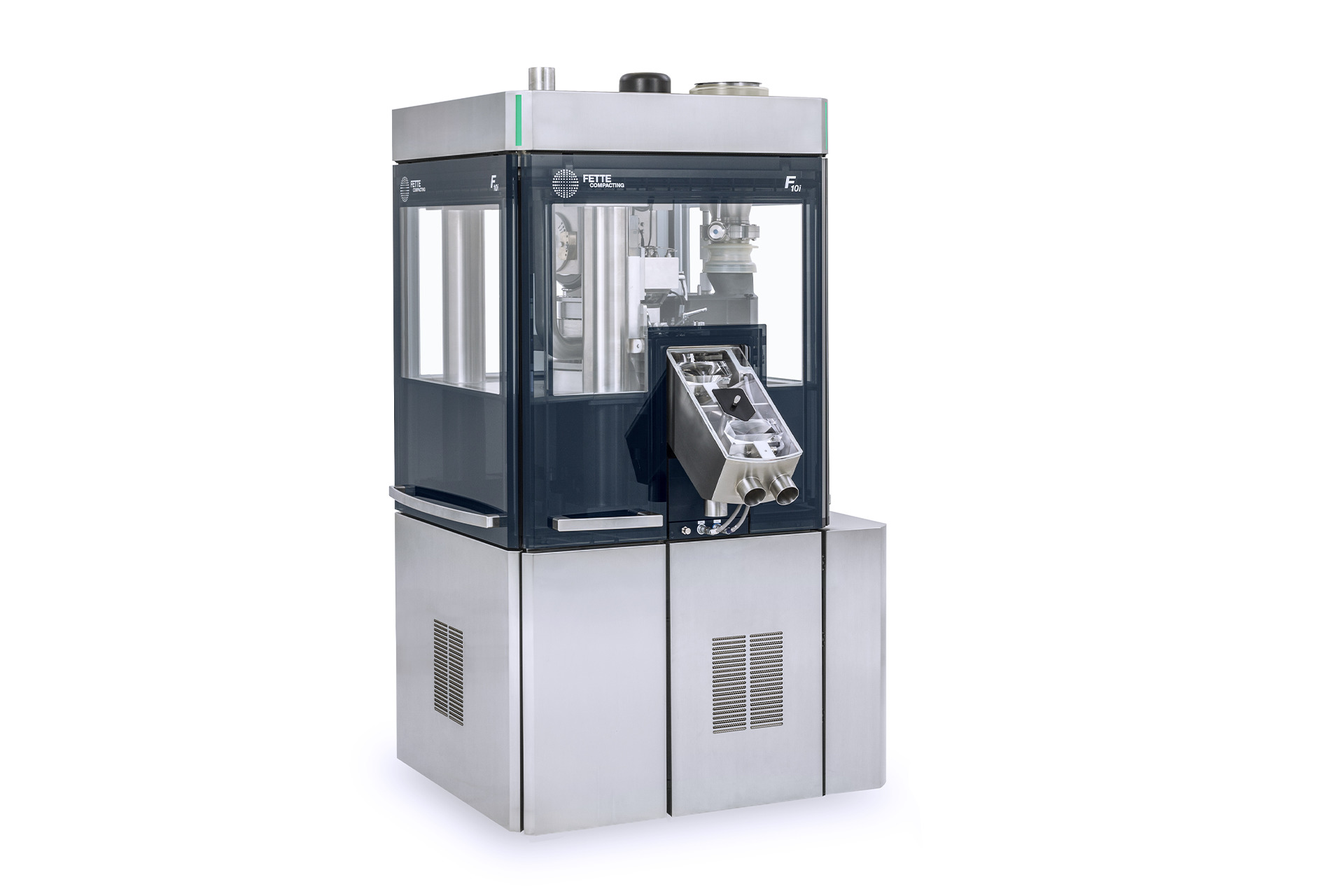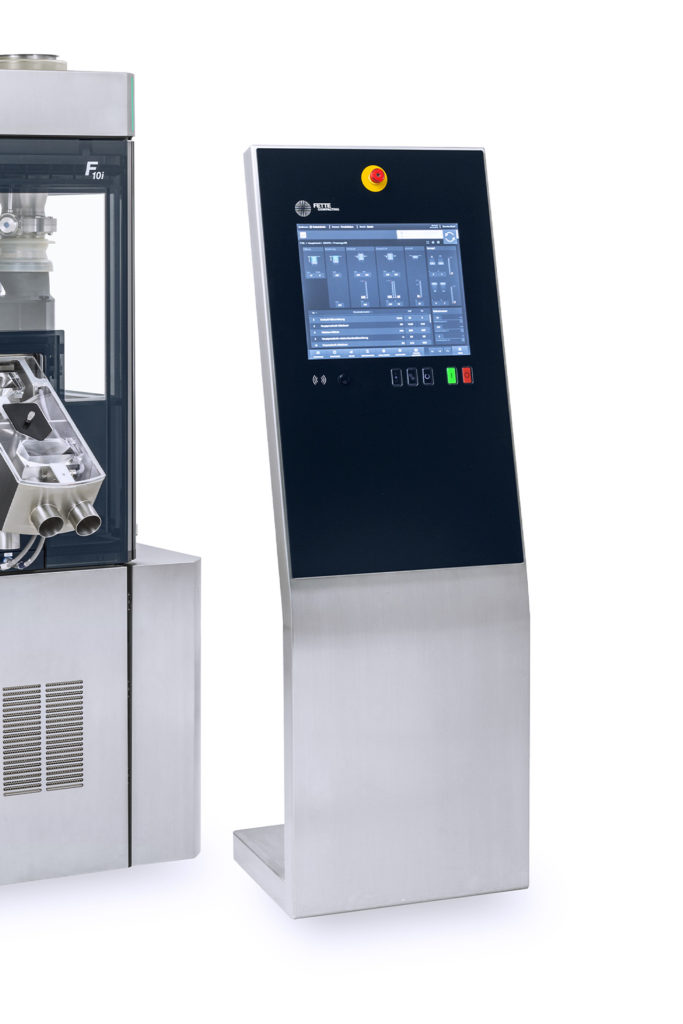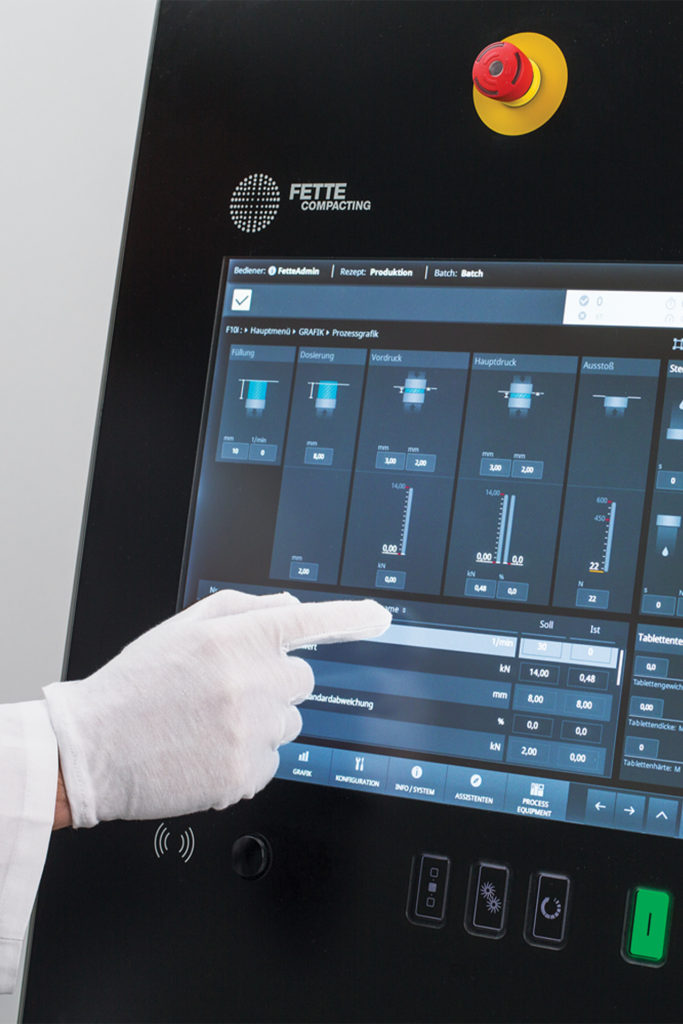 The state-of-the-art tablet press can be flexibly connected to new and existing equipment and is easy and intuitive to operate. At the software level, a digital assistant supports the user in implementing workflows safely and error-free. For us, the excellent cooperation with Fette Compacting was enriching and inspiring. We were happy to receive two awards: The "F10i" tablet press won a "Special Mention" in addition to the German Design Award 2020 and the Red Dot Design Award 2021.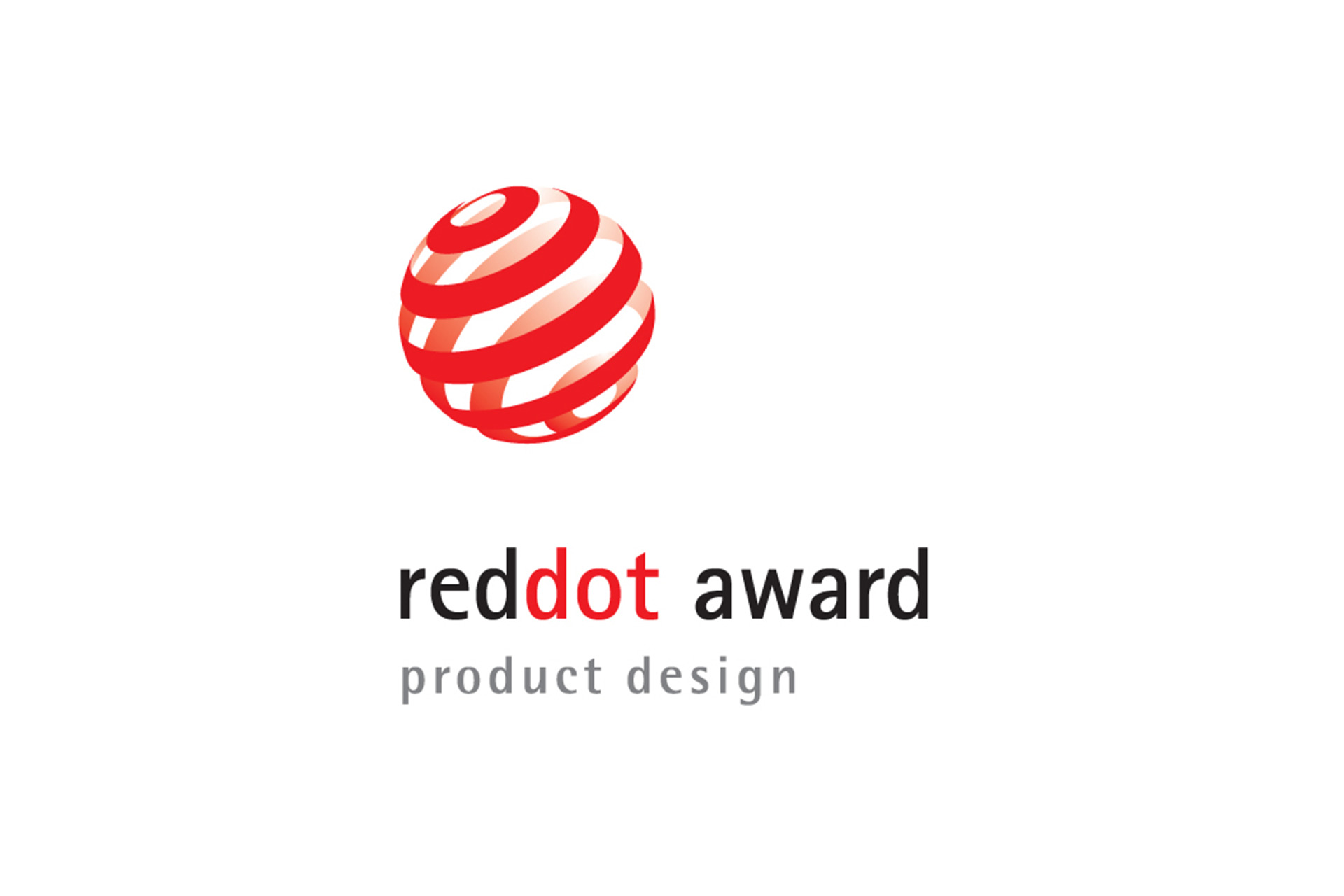 Facts

German Design Award 2020
Red Dot Design Award 2021