Red Dot Gala 2018
Our Porsche Design Carbon Weekender wins "Best of the Best"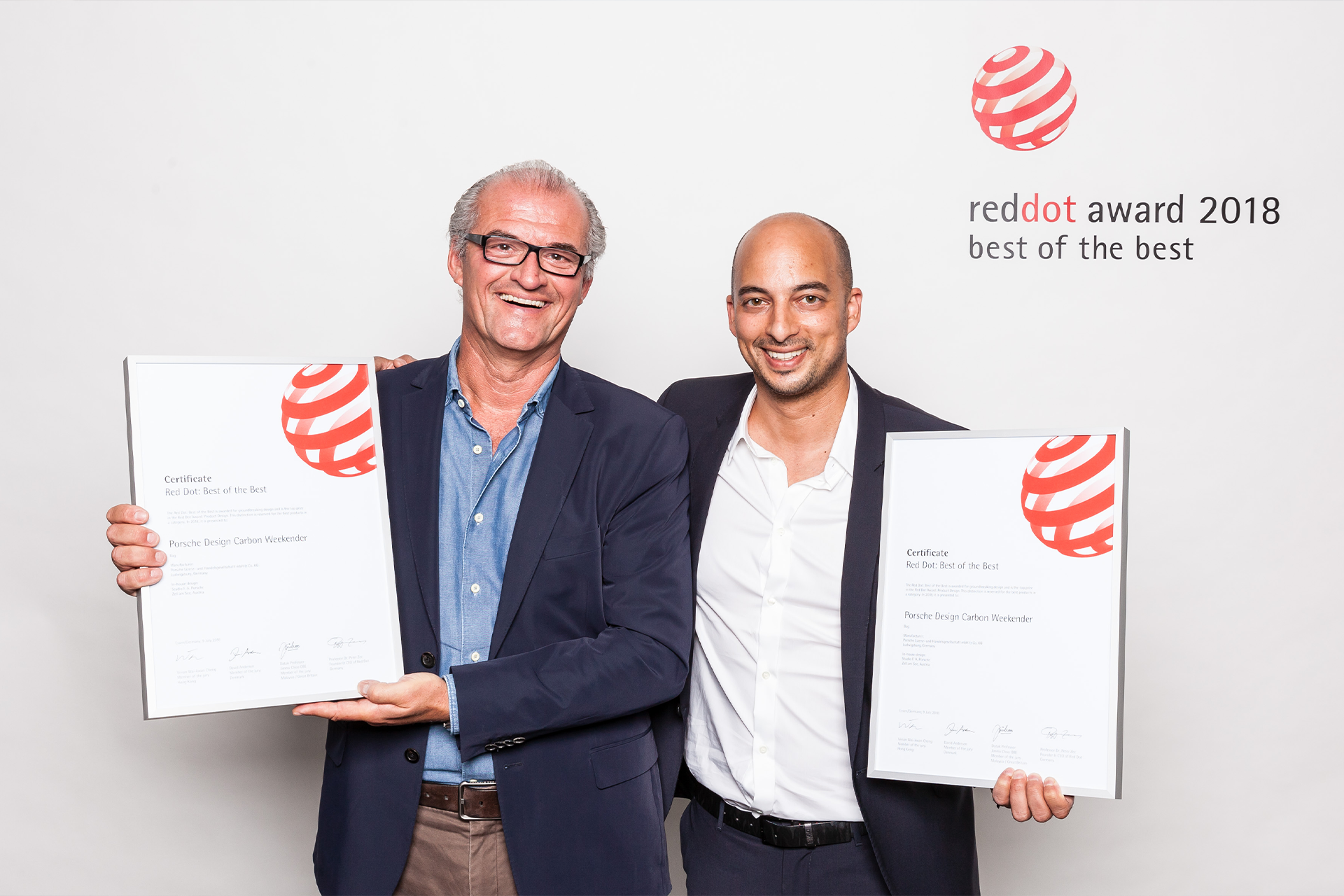 Every year the renown Red Dot Design Award tributes the best international designers and manufactures. This week the 2018 ceremony was held in the Aalto Theater of the city of Essen, Germany. We are honored that among other outstanding designs our Porsche Design Carbon Weekender was awarded "Best of the Best". Our Design Director Christian Schwamkrug and Senior Designer Daniel Bründl attended the ceremony and accepted the award on behalf of the team.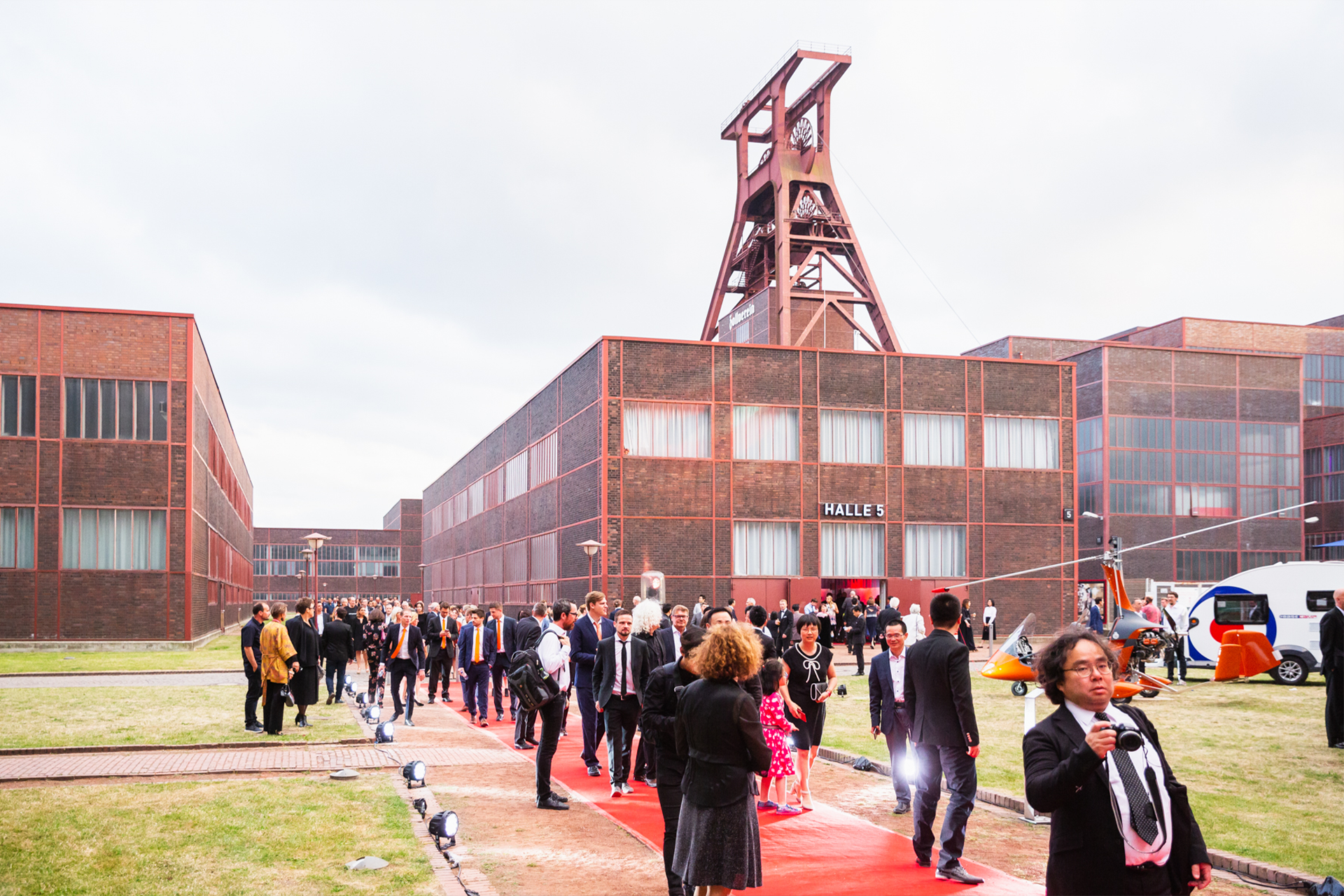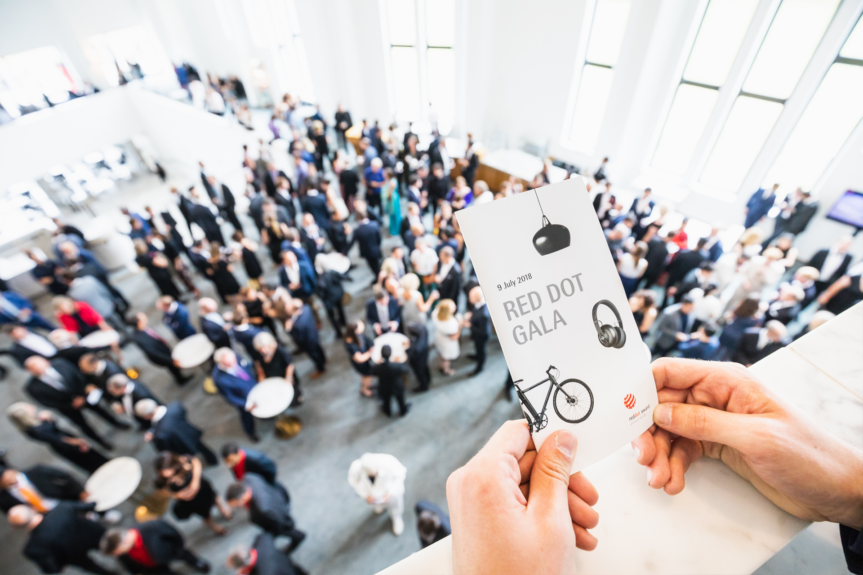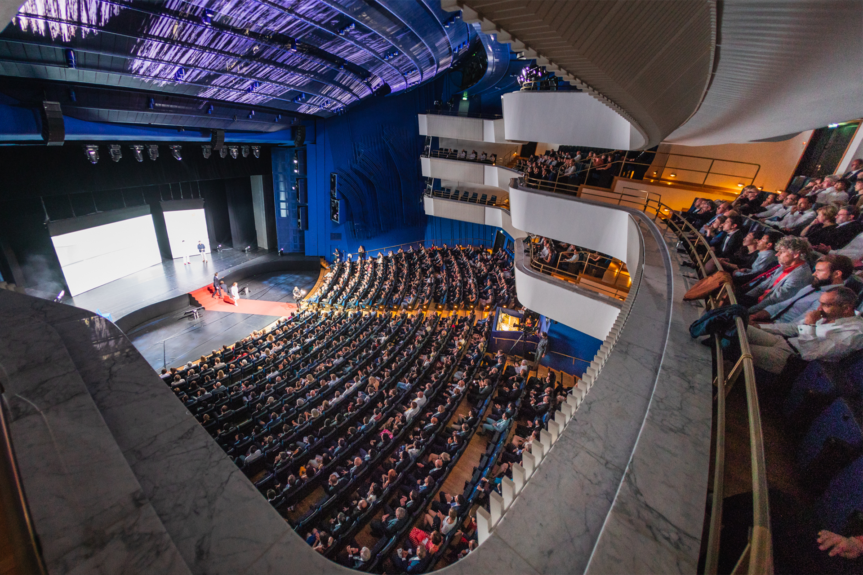 The Porsche Design Weekender stands out with its perfect symbiosis between a classical shape and an innovative combination of materials. The use of carbon fibers, which has become essential in other industries such as motorsport, gives the bag a technical look and feel which is accentuated with individual nappa leather elements.
This stylish bag impresses with the aesthetic use of real carbon fibres. Light and robust, it projects a graphic and masculine appearance. The combination with black nappa leather complements the bag's modern language of form, lending it a highly elegant touch. Furthermore, the design of the pocket access featuring an oversized two-way zipper is well thought-out in terms of function and ergonomics. Therefore, this bag opens and closes intuitively at any time.
Statement of the Red Dot Award Jury 2018