The Porsche Design Tower Stuttgart will be built directly at the Pragsattel, the most important traffic junction in the northern part of the city. In conjunction with the new Porsche Center Stuttgart, a striking highlight is being created at the junction. As investor and project developer with its own architecture office, Bülow AG from Stuttgart takes over planning, development, and realization of the Porsche Design Tower Stuttgart. The company will realise the project in close cooperation with the studio, Porsche Design and Porsche Deutschland GmbH.
The Porsche Design Tower Stuttgart will be one of the tallest buildings in Stuttgart and will house an exclusive 4-star superior hotel – Radisson Blu. The restaurant and bar on the tenth floor score with a large roof terrace and a breathtaking view of Stuttgart's city center and the Killesberg. There will also be generous office space in the building.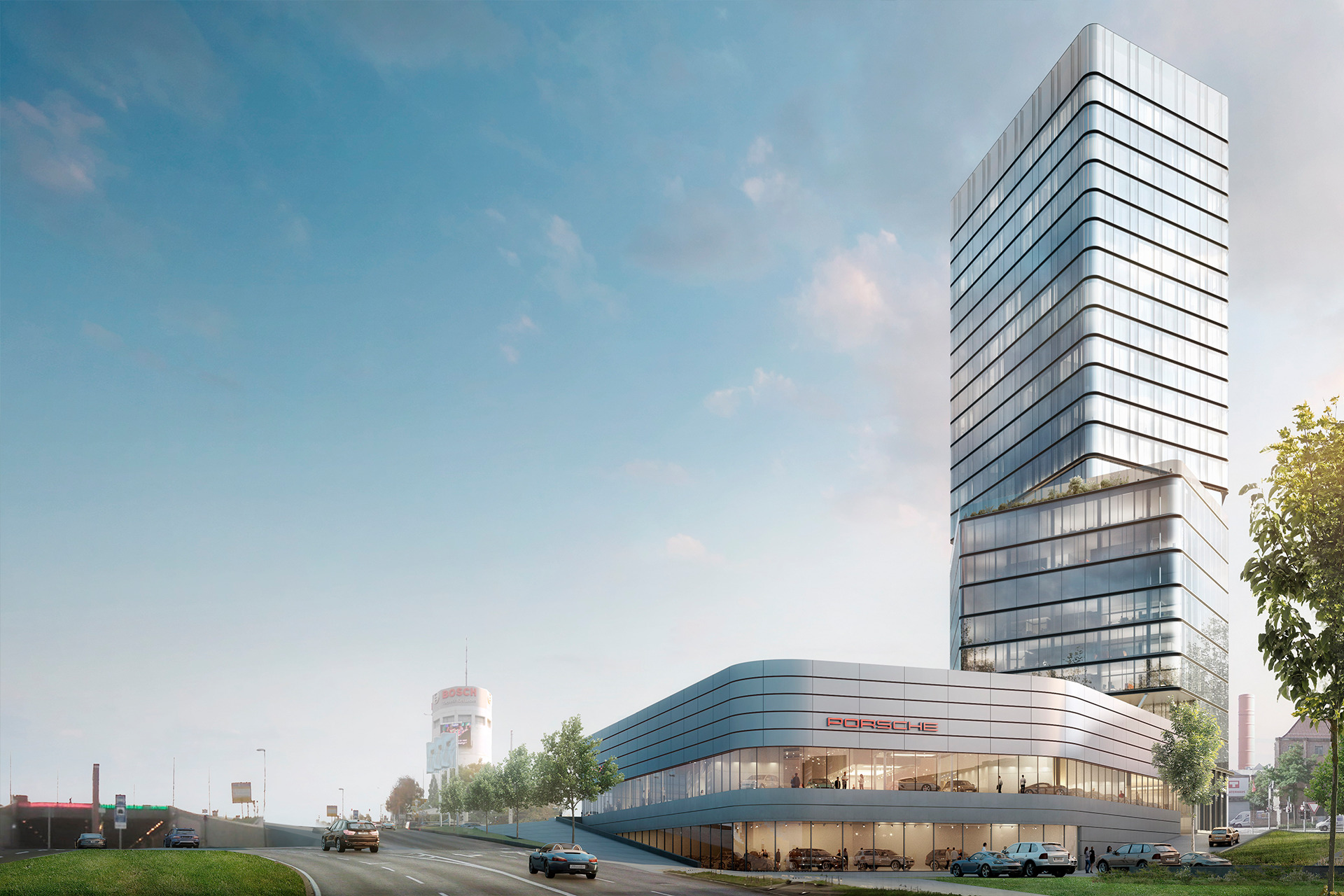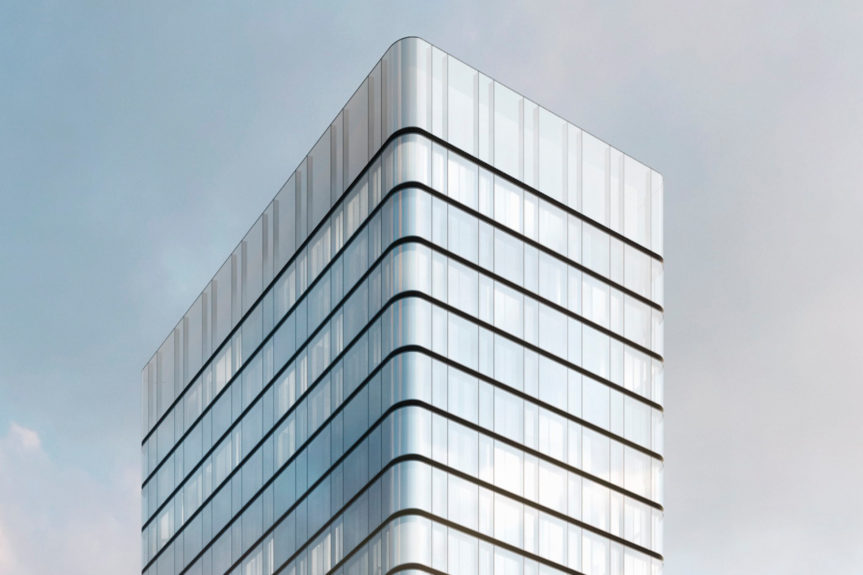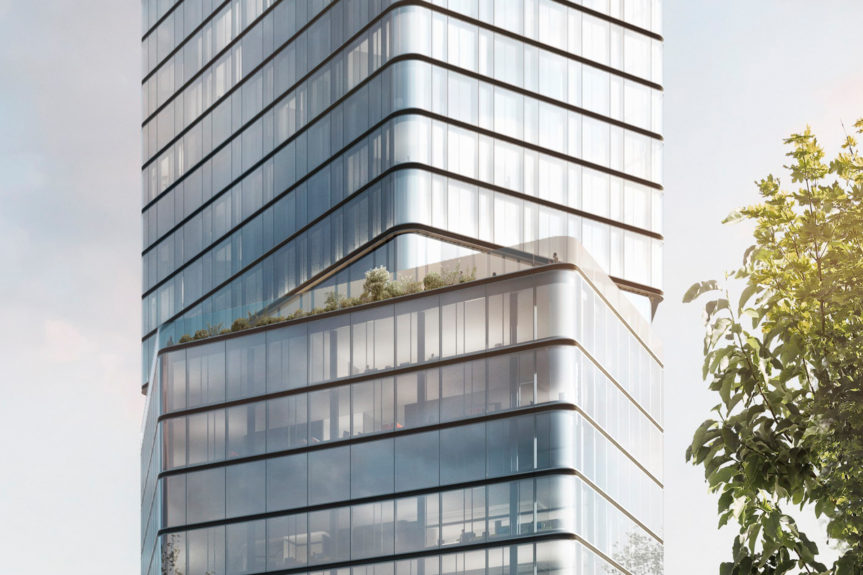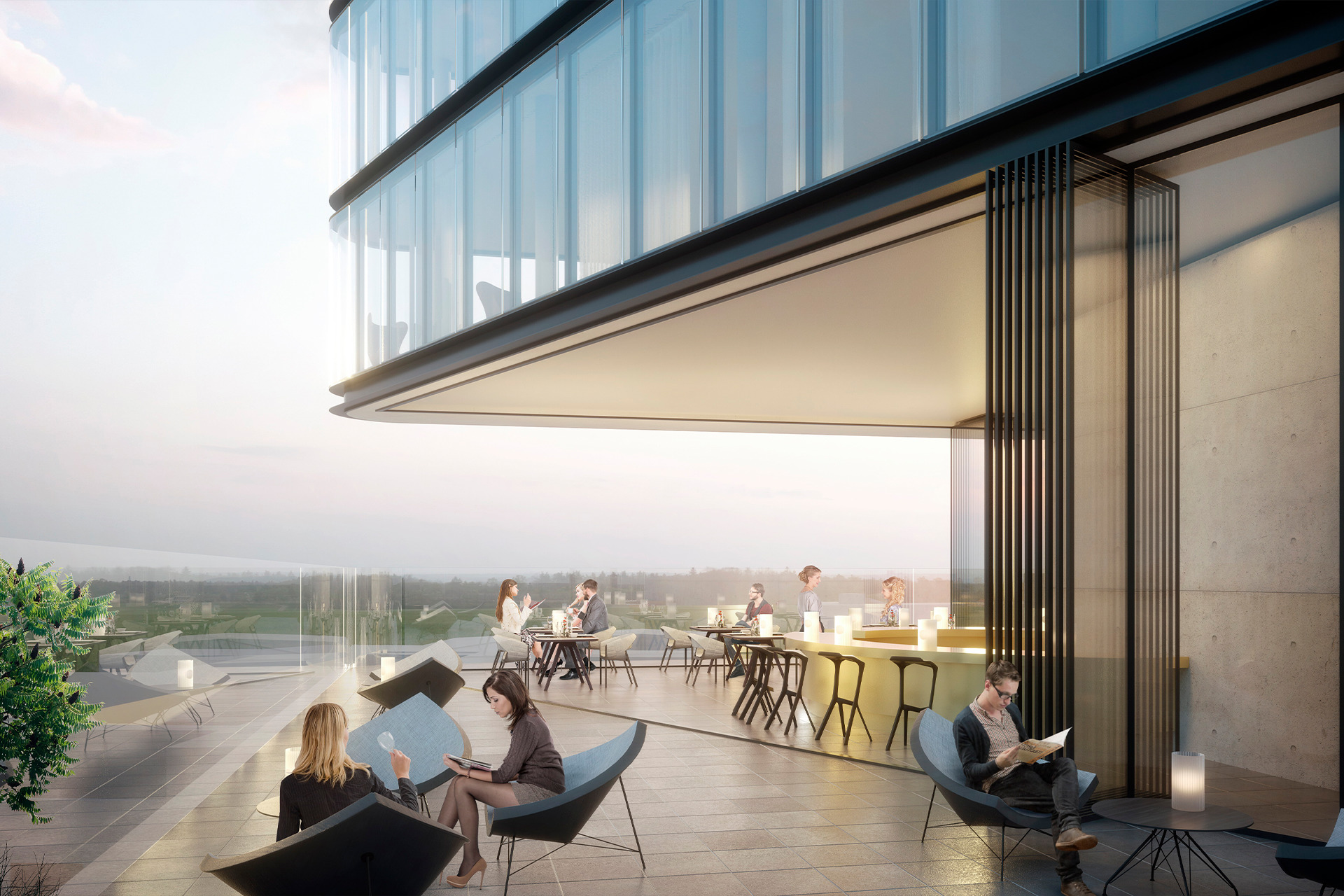 The Porsche Design Tower Stuttgart is impressive not only because of its exclusive materials and modern glass facade with floor-to-ceiling windows, but also because of the creative interplay between formal facade surfaces and visible, technical-functional elements. Another characteristic feature is the transfer of the horizontal slats of the Porsche Center into the architecture of the high-rise building, which creates a contrasting emphasis of the individual floors.
The first tower developed by Porsche Design was already opened in 2017 in Florida (USA): the Porsche Design Tower Miami with a patented and unique car lift system.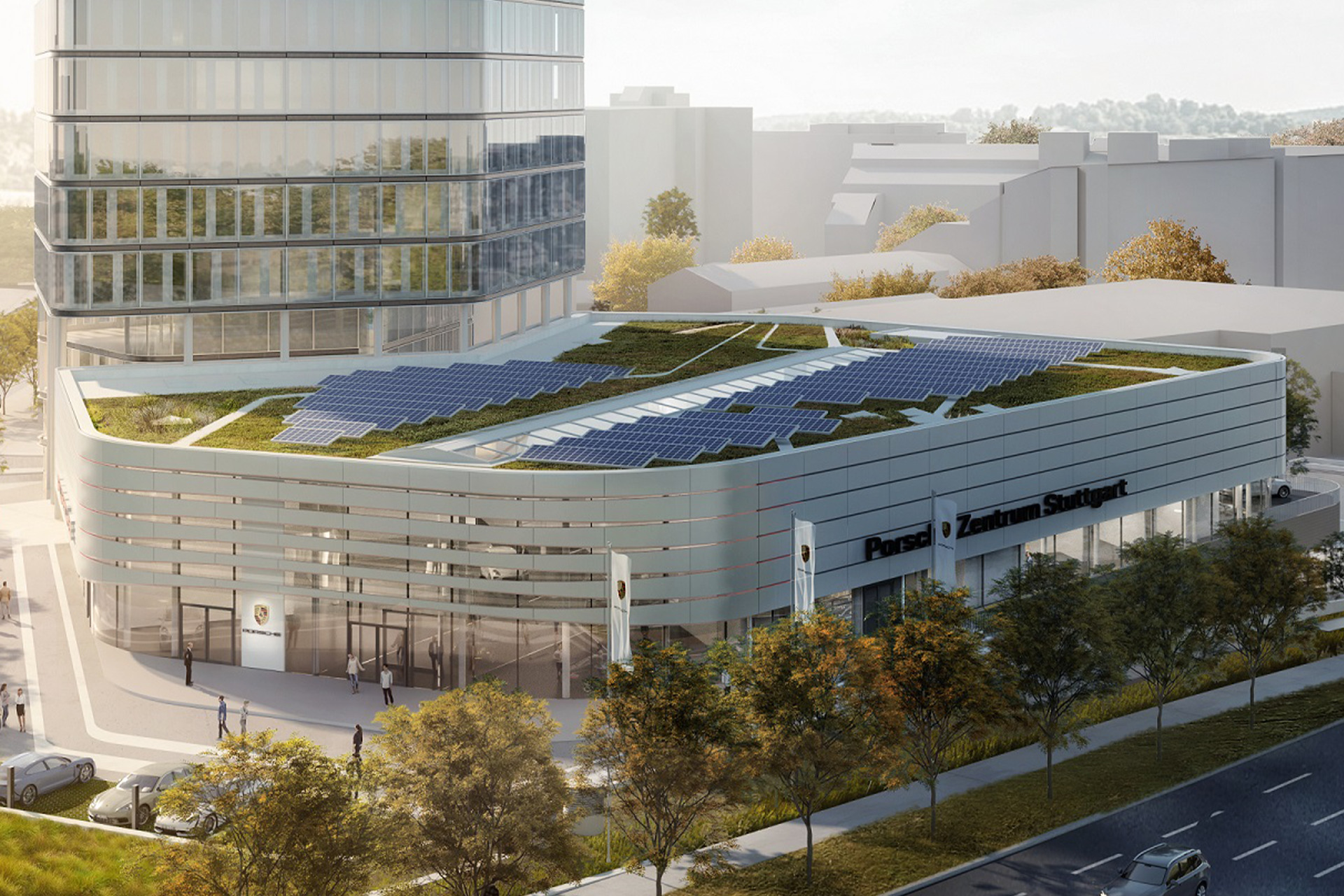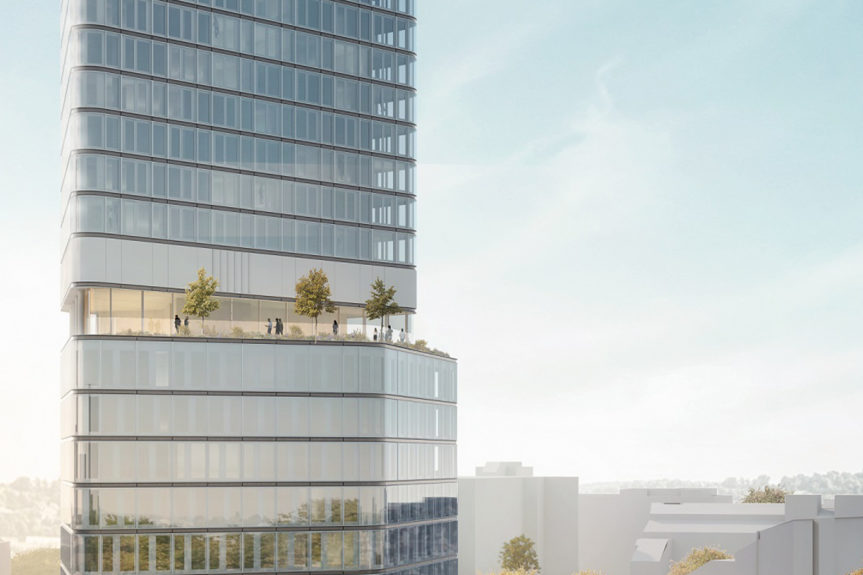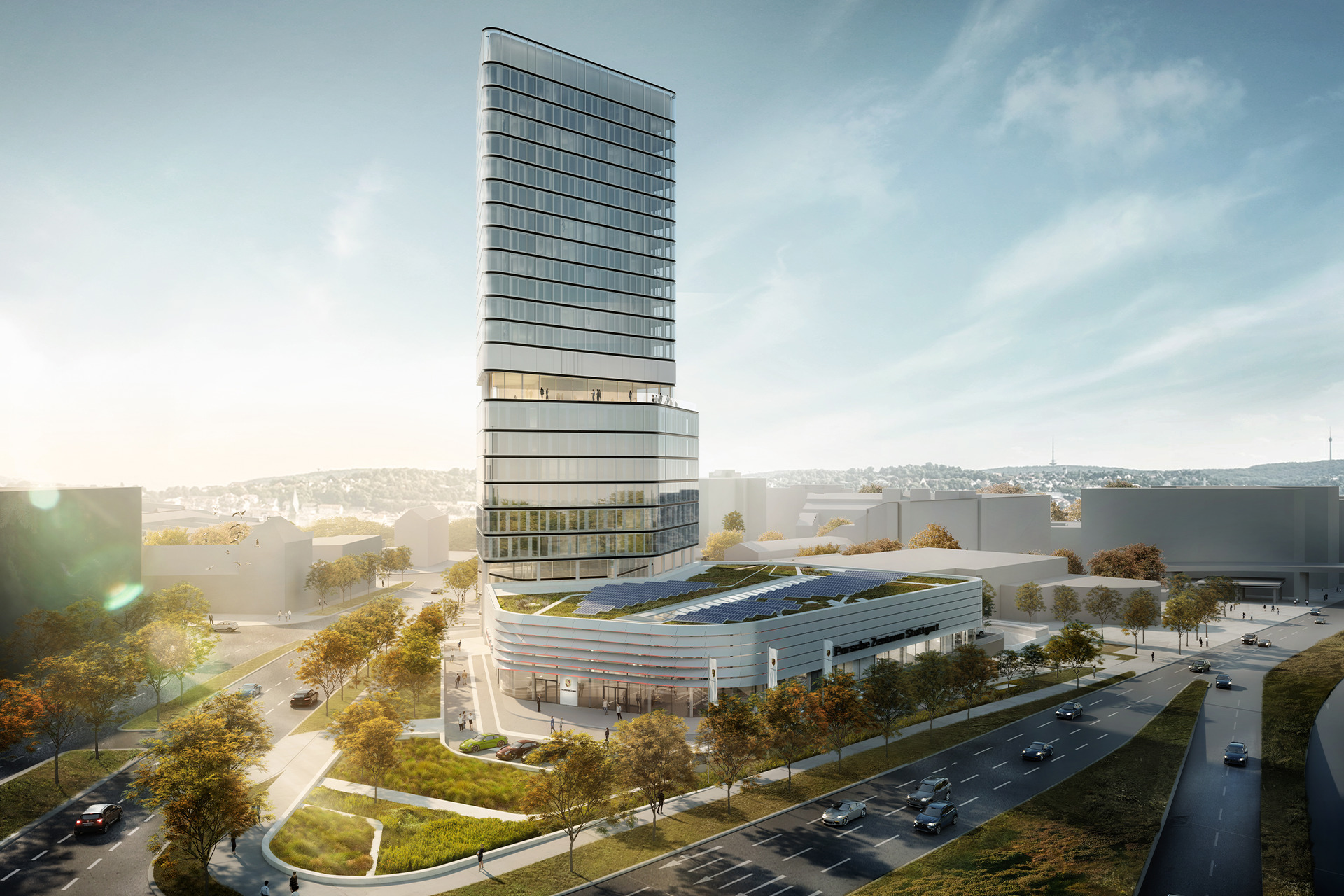 Facts
Porsche Design Tower Stuttgart