Contemporary design for a stylish playing experience
The basic idea behind the development of the exclusive "247" billiard table was to create a new and unusual design for a well-known product. Studio F. A. Porsche was commissioned by the Austrian company "Steininger", which stands for the highest quality and innovation in metalworking for over 50 years. With the "247" a completely new, extraordinary billiard table in the uncompromising design language of Studio F. A. Porsche was to be created. Stereotypically, a pool table is made of solid, dark wood, polished to a high gloss, covered with green fabric and located in a bar, restaurant or casino. To break with this image, Studio F. A. Porsche designed a modern, contemporary billiard table for modern architecture or design worlds, in the context of private interiors, boutique hotels or new work spaces.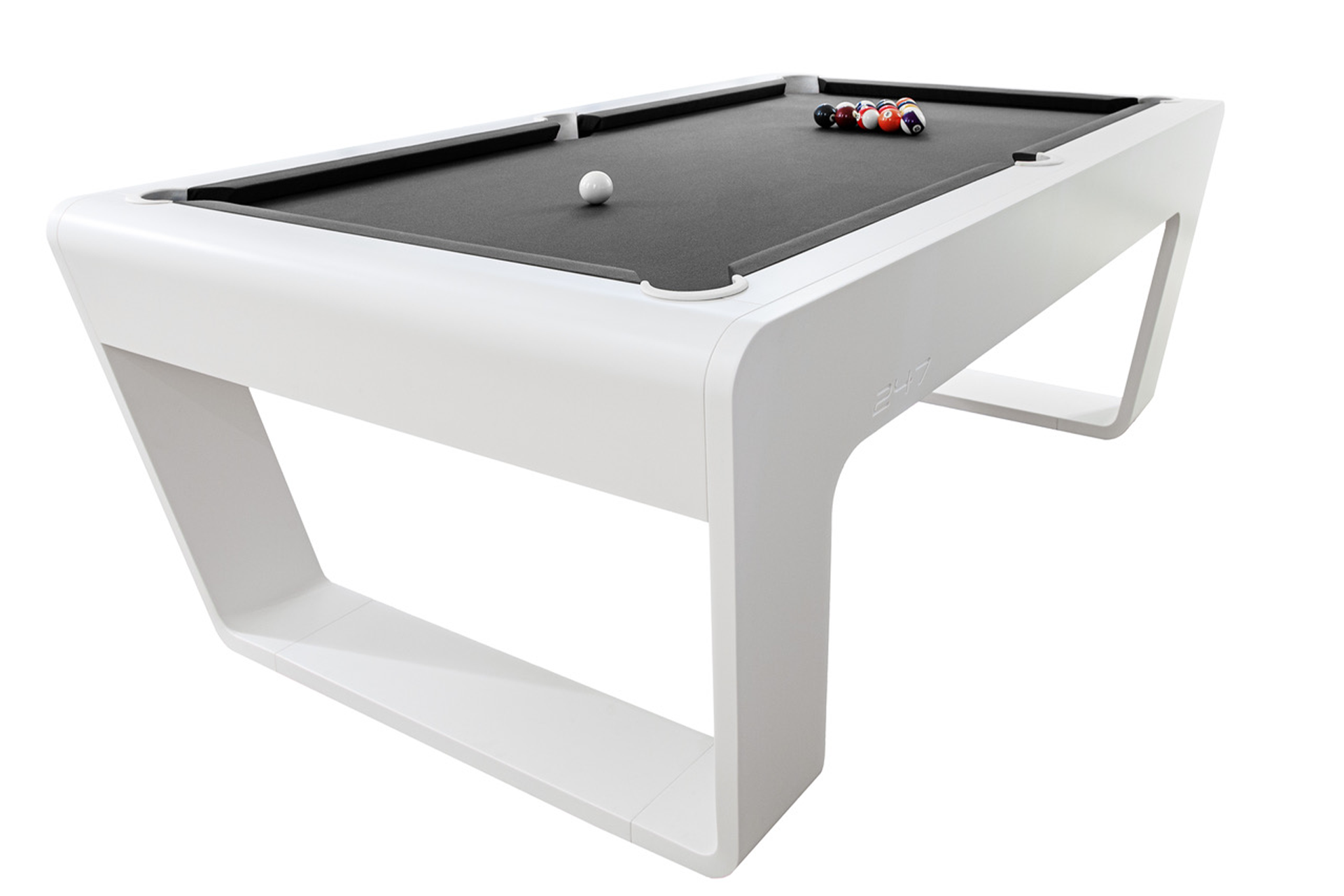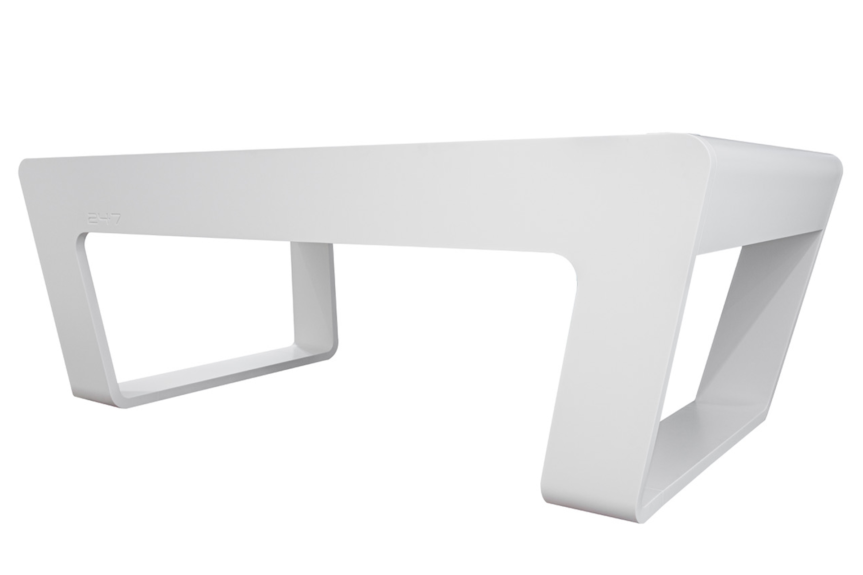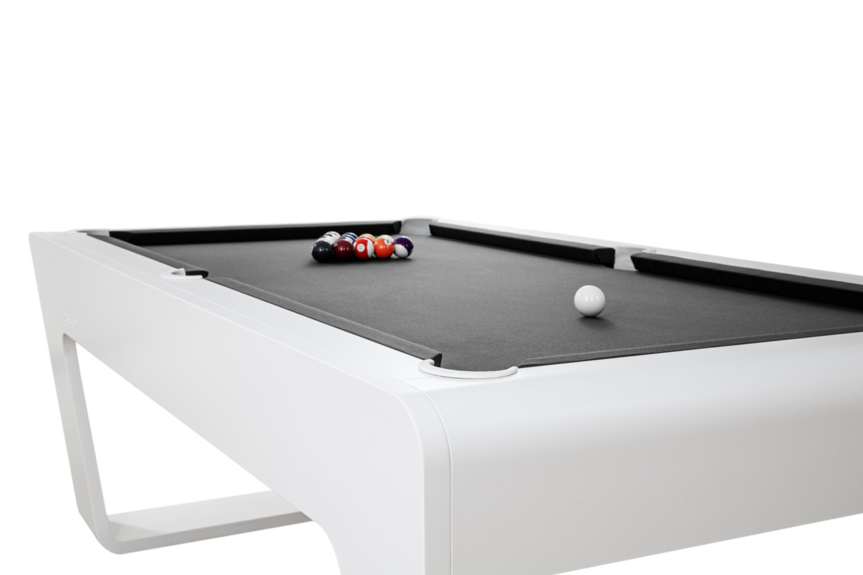 Reduced to the essentials, the elegantly curved, almost sculptural base embodies lightness and clarity. Its interior construction of stainless steel and aluminium is not visible. It carries the solid, 25 millimetre thin Rasson slate under the playing surface, which is covered with fine Simonis billiard cloth. The geometry of the premium table appears timeless and exclusive through the use of few but high-quality materials. The noble surface of the high-tech material Corian shimmers silky matt and can be selected in different colours in combination with the cloth in the online configurator. The side pockets are made by hand from fine calfskin and the holders for the four Premium cues are matched to the precise design of the table. High-quality billiard balls made of Aramith complement the table, which expresses the perfect balance between aesthetics and functionality. The body of the "247" billiard table is made in Austria using the most modern and highly precise CNC technology. To ensure the perfect quality for this special playing experience, the surface made of Corian is completed by a specialist from Germany. The fine lines, high quality materials and contemporary minimalism are the hallmarks of the "247" pool table, which represents a lifetime of style, elegance and relevance.